Did This Taylor Swift Fan Just Find the '1989' Re-Record Track List?
Taylor Swift fans are back to trying to figure out her next move yet again. The singer has been suspiciously quiet for awhile and her supporters think that 1989 (Taylor's Version) is next. One fan on TikTok thinks they even found the track listing for the album — here's what they said are the songs.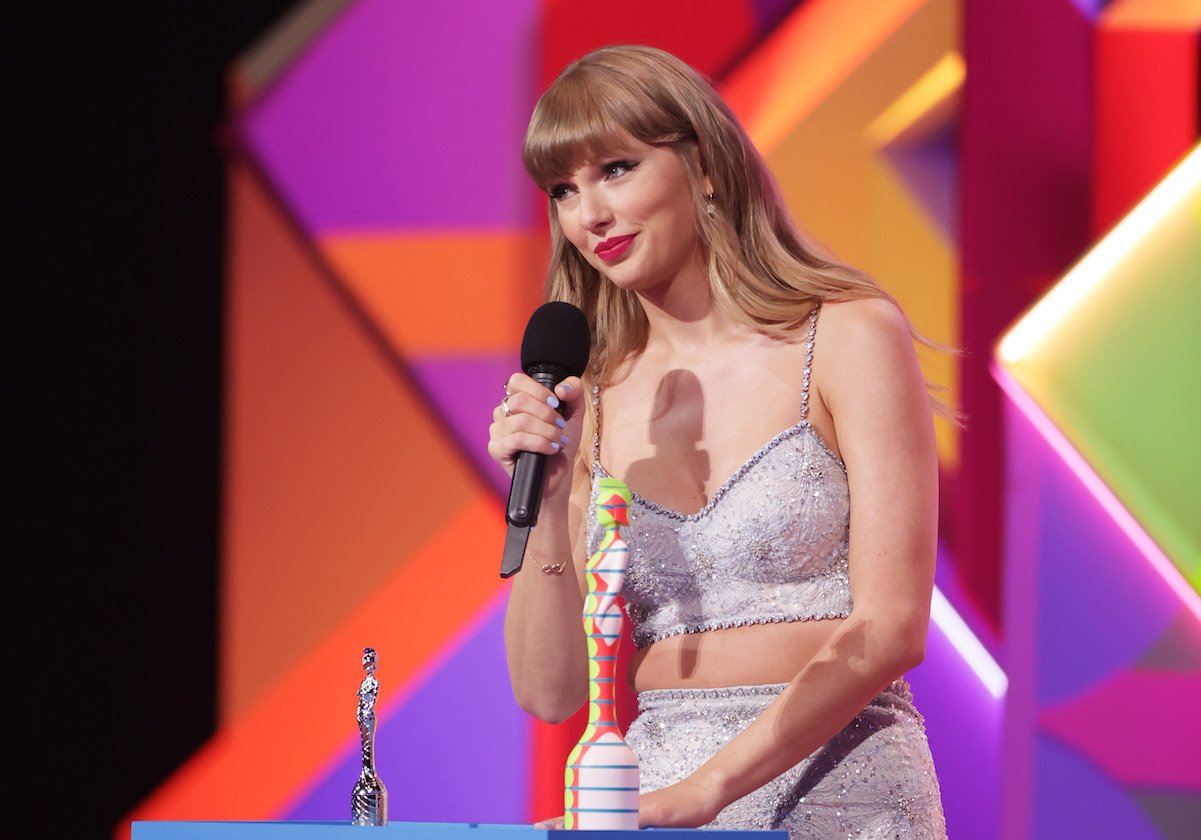 Taylor Swift released 'Fearless (Taylor's Version)' in April 2021 after 'folklore' and 'evermore' in 2020
Swift kicked off her re-records with Fearless (Taylor's Version) in April 2021. The singer had teased the album release months prior when she allowed a Match.com commercial to use a clip of "Love Story (Taylor's Version)." Fans went wild with nostalgia over her Grammy-winning body of work.
Swift showed with the re-record how much her artistry had matured over the years and gave fans new material to obsess over. The first Fearless album came out in November 2008. She released never-heard-before songs that were "from the vault." Swift invited Maren Morris and Keith Urban to feature on vault songs "You All Over Me" and "That's When."
Since Swift is re-recording the first handful of her albums, fans automatically went into detective mode after Fearless (Taylor's Version). Which album would Swift release next? Many think it's 1989. And one fan posted a video, claiming they found the tracklist.
A Taylor Swift fan on TikTok said they found the tracklist to '1989 (Taylor's Version)' and shared the details
RELATED: Olivia Rodrigo Includes Taylor Swift on 'Sour' Album in a Subtle Way
One fan of Swift's on TikTok pointed out the alleged leaked tracklist for 1989 (Taylor's Version). The fan showed a video of the songs, including all of the album's originals plus new "from the vault" songs. The supposed leaked list showed additional songs that fans haven't heard before.
The alleged "from the vault" tracks were: "Dance Until We Die," "About the Boy," "Honestly," "1989," "Caught Up," and what looked like a mash-up of "Enchanted" and "Wildest Dreams," which Swift performed on her 1989 tour.
But the poster then shared another video saying TikTok user @ThatMiggle "made the edits" for the "clowning videos." This proved that they made up the tracklist and the "from the vault" songs.
But not all hope is lost — another fan on TikTok believed to find HTML coding on Swift's website hinting at 1989 (Taylor's Version) soon approaching.
Many fans think that '1989 (Taylor's Version)' is her next album due to 'Wildest Dreams (Taylor's Version)'
These fans aren't far off from the realm of possibility. Swift has already teased that a 1989 re-record could be next. She allowed the movie Spirit Untamed to use a snippet of "Wildest Dreams (Taylor's Version)." The shorter TV spot commercial was the first using the sound. Then, a longer version was released with the longer trailer.
Plus, Swift's outfit at the 2021 Brit Awards was reminiscent of her style in the 1989 era. She wore a two-piece glitter crop top and matching skirt. Fans won't be able to rest easy knowing what Swift is doing until she announces it herself. But until then, Swifties have her Easter eggs seemingly sprawled all around to dissect.