This Taylor Swift Fan Theory About '1989' Re-Record Has to Do With Pizza
This Taylor Swift fan theory connects pizza and the '1989' re-recorded album. Here's how the two allegedly are connected.
Taylor Swift fans are at it again with another theory about 1989 being her next re-recorded album. The "Fearless" singer went on The Late Show with Stephen Colbert to discuss her latest album drop. Fans connected what they believe to be Easter eggs from her segment to the suspected next album, 1989.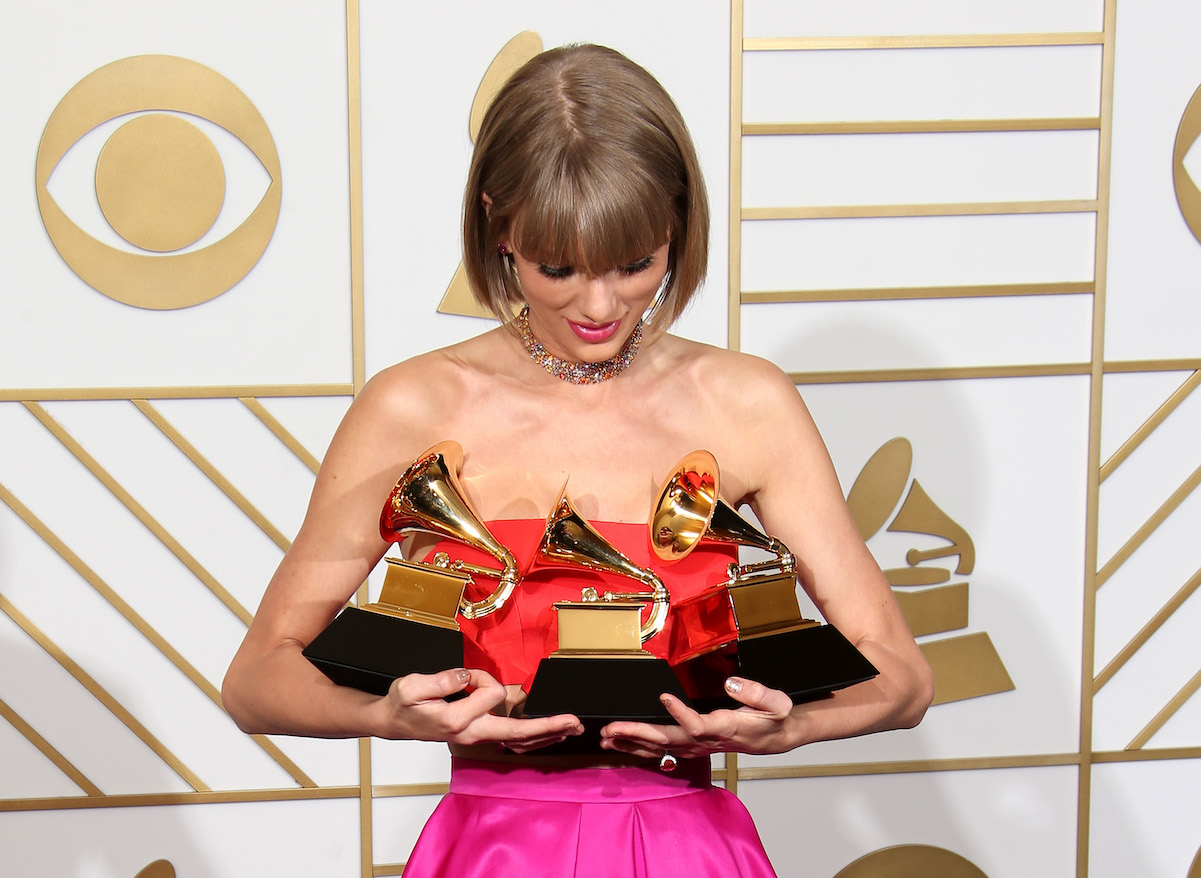 Taylor Swift talked about new 'Fearless' with Stephen Colbert
Swift stopped by Colbert's show for a fun segment to promote Fearless (Taylor's Version). They joked that her song from Fearless, "Hey Stephen," was written for the talk show host. Swift played into the stereotype of an obsessed fangirl. She even displayed a satirical "vision board" she used to write the song.
Swift's vision board was a collage of many different pictures. The singer pointed out the picture of pizza on the mood board, calling attention to the food item. She also mentioned 1989, an Italian restaurant, and "incredible pizza," in the same sentence. This was maybe hinting for fans to perhaps pay attention to the clue.
Fans connected Taylor Swift's interview with pizza and '1989'
A fan on TikTok paid attention to the heavy pizza name-dropping in the interview. The social media user connected multiple pizza instances to 1989. This further added to the theory that 1989 is the next re-recorded album Swift will be releasing.
For the first clue, the fan wrote that "Style" came out on National Pizza Day in 2015 — Feb. 9. "Style" was a massive single for Swift from the 1989 album.
Next, the fan observed that Swift's "Secret Sessions" used to be referred to as "pizza parties." Swift called the fan gatherings "pizza parties" back when she held them for the 1989 album.
And lastly, the fan noticed that the picture of pizza Swift had on her "vision board" that she called attention to had five pepperonis. And which number album is 1989? That's right — Swift's fifth album.
Now, it's not out of the question for Swift to be anything but subtle regarding her clues. For her "from the vault" songs on Fearless (Taylor's Version), she explicitly told fans to look through a video clip that displayed disorganized letters. Fans connected the randomized letters to the six additional songs that Swift was releasing. It's possible Swift could've been doing the same with her repeated references to pizza during her segment.
Taylor Swift already dropped a teaser for 'Wildest Dreams'
As hardcore fans already know, Swift showed off a snippet of "Wildest Dreams (Taylor's Version)" in a commercial for Spirit Untamed. This song came from her album 1989. And if Swift is following the pattern of her first re-recorded album rollout, then fans can safely deduce that 1989 is up next.
Swift teased "Love Story (Taylor's Version)" in a Match commercial ahead of the announcement of Fearless (Taylor's Version). So it's possible that an announcement for 1989 (Taylor's Version) could be coming quite soon. For now, though, fans can stream Fearless (Taylor's Version) which only just came out on April 9.