Taylor Swift Fan Theory Suggests These Pictures Might Reveal the Order of Her Re-Recorded Albums
If there's anything Taylor Swift's fans loves, it's a good theory about her next moves. Swift's audience, affectionately known as "Swifties," have been looking into her music and actions for deeper meaning ever since her early days in the music industry. Now, Swift has been more overt with her clues — even recently telling fans directly to decode the name of her six never-heard-before songs from Fearless (Taylor's Version). A new theory on TikTok predicts the release order of Swift's re-recorded albums — and the evidence dates back to 2019.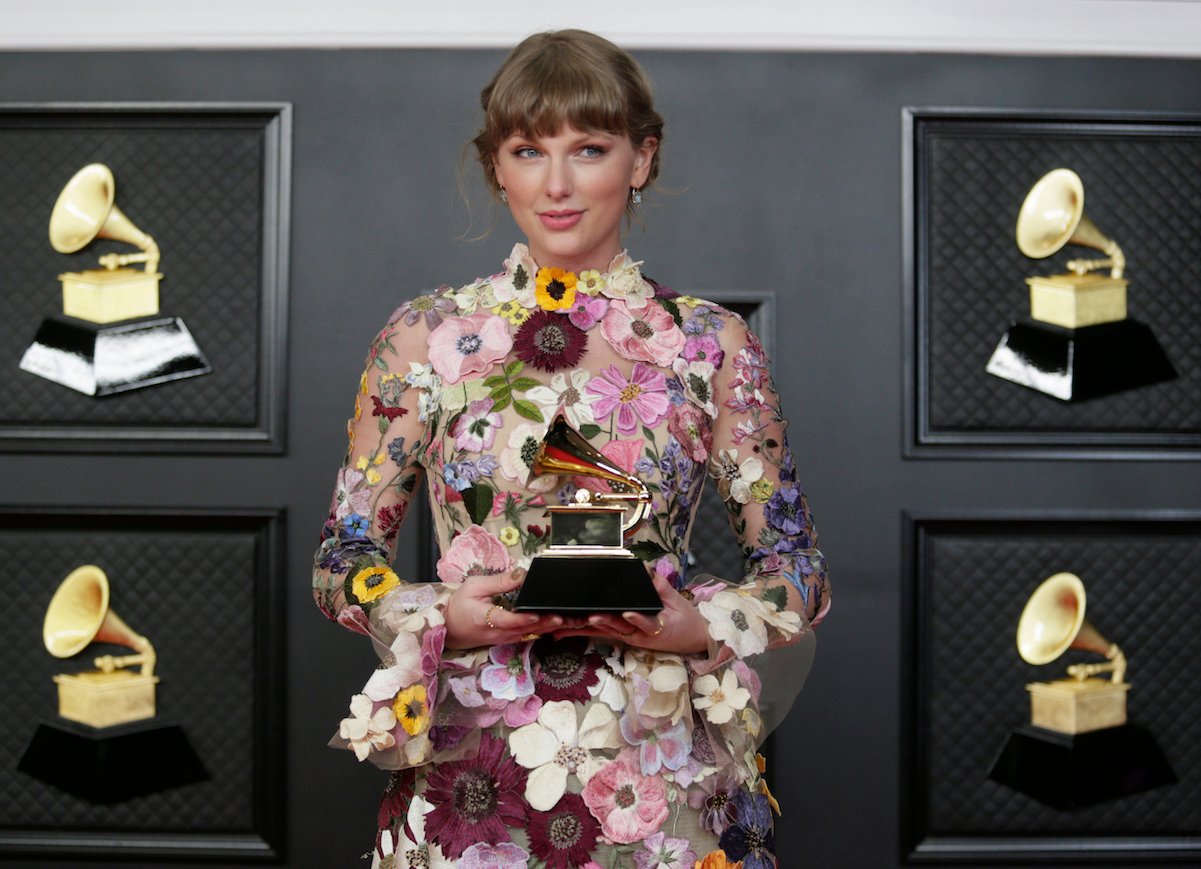 Taylor Swift put out her first re-recorded album 'Fearless'
Swift gifted fans her first re-recorded album, Fearless (Taylor's Version) at midnight EST on April 9. The singer recorded songs from the original album that gave her her first Grammy Award. She also added six "from the vault" songs that were written for the original Fearless album but not on it.
Fans went wild hearing Swift sing songs they grew up with. And some have already begun thinking about what's next for the star.
This Taylor Swift fan theory suggests the order, based on her pictures
Even though Swifties just got the "Love Story" singer's first re-recorded album, they're already looking toward the next. One fan on TikTok dove into Swift's Instagram posts from 2019 while she was promoting her album Lover. This user speculated that pictures from Swift's Rolling Stone cover that she shared on her social media clued into her re-recorded album release order.
The first picture Swift shared after the cover photo fans believe hinted at Fearless. The picture was bright yellow, which has been the color associated with the Fearless album. Swift herself has even used yellow hearts to promote the re-recorded version of Fearless.
The TikTok Swiftie thought after the Fearless picture, Swift was hinting at 1989 next with a heavily blue picture. The next one was Swift in a red dress wearing red lipstick, which would possibly point to Red. The last picture showed Swift in a royal purple cape, maybe hinting at Speak Now, which has an album cover of Swift in a purple dress.
This theory didn't suggest when Swift's first album Taylor Swift or her sixth album, reputation, would come into play. But the theory so far has held strong, since Fearless (Taylor's Version) was the first re-recorded album to come out.
Many already think '1989' is the next album to come out because of this
In line with the TikTok fan theory, many have predicted that 1989 is the next re-recorded album to come out. Swift herself hinted at Fearless (Taylor's Version) being first with a Match commercial in December playing a snippet of "Love Story (Taylor's Version)."
Her next teaser came with "Wildest Dreams (Taylor's Version)" in a trailer for the movie Spirit Untamed. Many people think since Swift teased her first song from the first re-recorded album through a commercial, that that pattern could happen with the next. "Wildest Dreams" was a song on the original 1989 album.
Fans know by now that you can never be sure with Swift — she is one to throw in some fun curveballs for fans, after all. But regardless of what will come next, fans can happily stream Fearless (Taylor's Version), out now.