Taylor Swift Fans Are Attacking Olivia Rodrigo on Instagram
Some of Taylor Swift's fans are, once again, taking things to extremes in order to "defend" their favorite singer. And their latest target is Olivia Rodrigo.
It's no secret that Olivia Rodrigo is a Swiftie. The Sour artist has been publicly and privately showing her support for Taylor Swift since she was a very young girl. As a singer and songwriter herself, Rodrigo looks up to Swift and she even interpolated Swift's song "New Year's Day" on her song "1 step forward, 3 steps back." Swift has also shown her support of Rodrigo, but it seems some of the evermore artist's fans aren't pleased with the "good 4 u" singer and are leaving hateful comments on her Instagram page.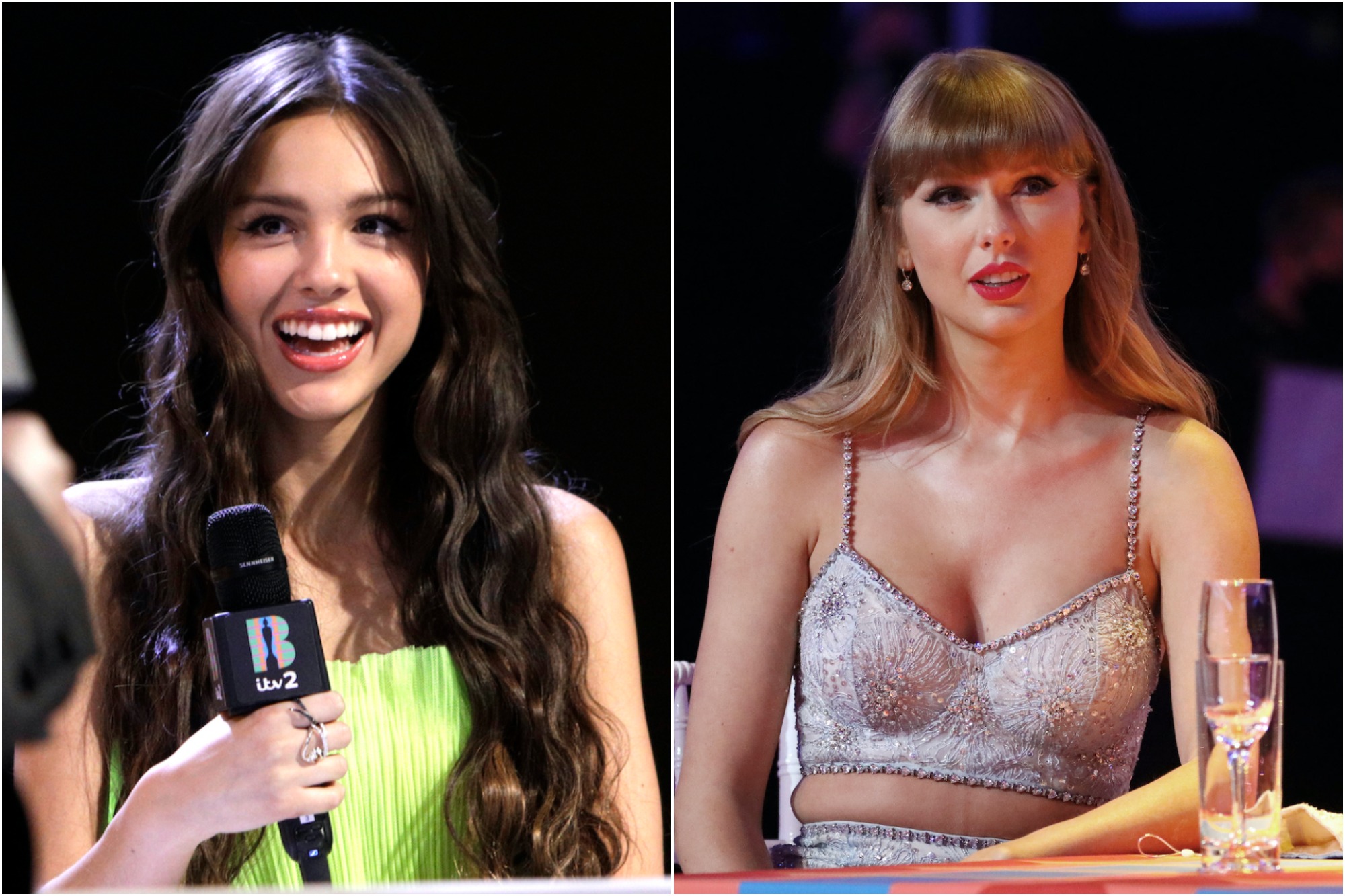 Rodrigo was positively beside herself after Swift wrote that she was proud of her because of the early success that "drivers license" received. And the "False God" singer didn't simply limit her support to social media. In an interview with SiriusXM radio, the 18-year-old also shared that Swift sent her a sweet gift with some career advice.
Olivia Rodrigo is a long-time fan of Taylor Swift
"She is absolutely the kindest individual in the whole world," Rodrigo shared about Swift. "Actually, last night, literally like 12 hours ago, I got a package from her with this like handwritten note. And she gave me this ring because she said she wore one just like it when she wrote Red and she wanted me to have one like it and all of this amazing stuff, she's like hand-wrapped these gifts."
The love fest between the two singers has only continued in the past few weeks. In fact, the pair finally got to meet in early May after they both attended the Brit Awards. The pair documented their meeting and both posted to their respective Instagram pages. Many Swifties seemed positively thrilled that Rodrigo finally met her idol. However, recently, some fans of Swift seem to have changed their tune. But why are some Swifties upset with the "traitor" singer?
The 'Sour' artist sent merch and sour patch kids to Kim Kardashian West in a PR package
Rodrigo recently released her debut album, Sour, to the world. In order to help promote the album, she sent PR packages to quite a few celebrities. One such celebrity was none other than Kim Kardashian West. Recently, the reality TV star took to her Instagram story to thank the songwriter.
"How cute is Olivia Rodrigo, you guys?" Kardashian West declared. "I can't wait for her album. You guys know I love 'drivers license.'" The PR package included some Sour merch as well as a personal thank you note from Rodrigo. "Kim, thank you so much for supporting my music!" Rodrigo's note reads. "It means the absolute world. I just adore you & I wanted to give you a few goodies to celebrate the release of my 1st album SOUR. Sending you & ur fam so much love."
Some Swifties are attacking Rodrigo on Instagram
While Rodrigo sending Kardashian West a care package is completely innocuous, some Swifties were offended because the KKW Beauty founder has known beef with Swift. Some fans of Swift even went as far as leaving negative comments on Rodrigo's Instagram page. "Kinda glad Taylor didn't post about your album tbh," one person wrote to Rodrigo. "Kim K? Really? I love your work but that was the cheapest move ever," another person penned. Some Swifties even resorted to calling the Rodrigo a snake and leaving snake emojis in her comments.
Of course, Rodrigo is hardly the first victim to witness the wrath of overzealous Swifties. Back in October of 2019, Swift's fans even attacked Swift's long-time best friend, Selena Gomez, for posting a photo of herself wearing Kardashian West's brand, skims, and declaring that the bodysuit was "legit so freaking comfortable." In fact, the backlash was so bad that Gomez quickly deleted the photo and replaced it with one of her and Swift.
Swift's fans have also attacked her best friend, Selena Gomez
"My ride or die," Gomez captioned a picture of herself and Swift. "I would die for this one. Thank you for being by my side. You have taught me so much, walked through all of this with me, STAYED and you remind me to be a better human being. I'm on your side for life." Clearly, some of Swift's fans are a little too invested in her life if it leads them to engage in such toxic behavior. Hopefully, Rodrigo is too busy celebrating her wins, and the fact that Sour is projected to go number one, to pay attention to any hate from Swifties.