Taylor Swift Fans May Finally Get the 'evermore' Promotion They've Been Begging For
Over the years, Taylor Swift fans have wisely learned to expect the unexpected. Given that the queen of easter eggs is smart, hard-working, and strategic, she has a penchant for keeping her millions of fans on their toes. Still, no one could've predicted the "All Too Well" singer releasing her album, evermore. The album debuted a mere five months after she released her Grammy award-winning album, folklore.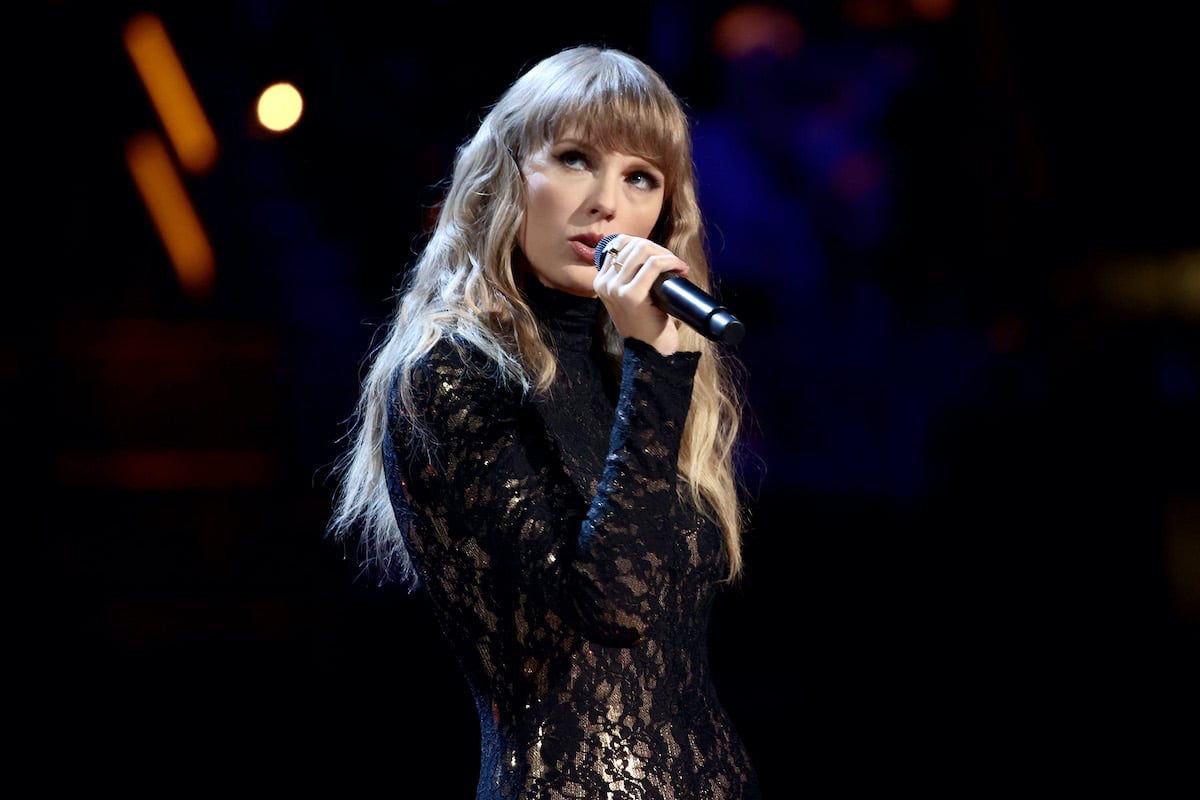 Naturally, Swifties were delighted that the songwriter was releasing new music. However, they were also shocked. And the reason for their surprise wasn't merely because evermore came so quickly after folklore. It was also surprising because evermore and folklore are so similar in sound. The sister albums belonged in the same era, which was something Swift had never done before.
Taylor Swift did minimal promotion for her ninth studio album, 'evermore'
Shortly after dropping evermore, Swift gifted fans with another treat. She surprise-released a music video for the album's single, "willow". Soon after, Swift released the deluxe edition of the album with two additional songs, "right where you left me" and "it's time to go". Finally, she released 3 remixed versions of the "willow". However, the promotion of the album pretty much stopped there.
RELATED: Taylor Swift Fans Believed Blake Lively Was Shading Her
Since December 2019, Swift had done little to no promotion for evermore. In fact, she hasn't even mentioned the album much. Back in May, she celebrated the album being out on vinyl, but otherwise, she hasn't shared much about it. Instead, she's been promoting her re-recorded albums: Fearless (Taylor's Version) and Red (Taylor's Version), short film: All Too Well, and new music video: "I Bet You Think About Me".
Fans hope the 'All Too Well' director will promote 'evermore' to celebrate her birthday and its Grammy nomination
Since evermore, boasts some of Swift's best songs and lyrics, fans would love for her to promote the album more. Some argue that the ninth album is her best, but fell under the shadow of folklore. Others simply wish that she'd stayed in the evermore era a little long or chosen a different single to promote.
RELATED: Selena Gomez Revealed the Thing She 'Can't Stand' About Taylor Swift
And it seems as if fans might just get their wish. As the one-year anniversary of evermore is fast approaching, it wouldn't be unreasonable for Swift to give fans an evermore themed surprise. This is especially true since the "happiness" singer has a birthday coming up and enjoys gifting fans on her special day. Another thing that may get Swift to promote evermore is that it was just Grammy-nominated for album of the year.
The 'cowboy like me' singer celebrates yet another album of the year nomination with 'champagne problems'
"NO PROBLEMS TODAY JUST CHAMPAGNE🥂," Swift caption a video of her singing "champagne problems". "I wanted to share this video with you from when @aarondessner and I were doing our fittings for the video and there was a piano, so ofc this happened. SO stoked evermore has been honored like this. Congrats to all our fellow nominees!!"
RELATED: Taylor Swift and Jack Antonoff Wrote the Bridge for This Song in Just 28 Seconds
Swifties were, of course, happy about the news but also took time to share how little Swift promoted evermore. "Once again, thank you for acknowledging evermore's existence instead of acting like it was your illegal child," one Twitter user responded. "Not this being the most promo she's done for evermore,😤" another person shared.
Fans are hoping Swift drops an 'Evermore: The Long Pond Studio Sessions' film
"I still stand by evermore being the superior album yet Taylor paid it DUST," another person penned about Swift on Oh No They Didn't. "I could care less about the Grammys but if it forces her to promote this album it'll all be worth it," another person echoed.
But if Swift does choose to promote evermore for the Grammys or for its one-year anniversary, what exactly are fans hoping for? Some are hoping for a new music video from the singer. Others hope that evermore gets the same treatment that folklore did and Swift performs it in a film. "Release evermore long pond sessions to celebrate (please)," one fan penned. "I really hope she's dropping a Long Pond evermore special on her birthday," another shared.
Only time will tell if Swift decides to do more promotion for evermore. Certainly, she seems to have the support of fans should she choose to do so. And we can't deny that the timing for promoting the album couldn't be more perfect. After all, "'tis the damn season".
RELATED: Taylor Swift Memorizes Choreography in the Most Taylor Swift Way