Taylor Swift Fans Slam Smash Mouth After They Call 'folklore' boring; 'One Hit Shrek Wonder Flop'
Taylor Swift's new album, folklore, is officially here and fans could not be more excited. Swift made waves yesterday, July 23, 2020, when she surprised fans by announcing that her eighth studio album would release in less than 24 hours. But, there were more surprises in store for fellow Swifties. The "Tim McGraw" singer also released the music video for her first single from the album, "cardigan."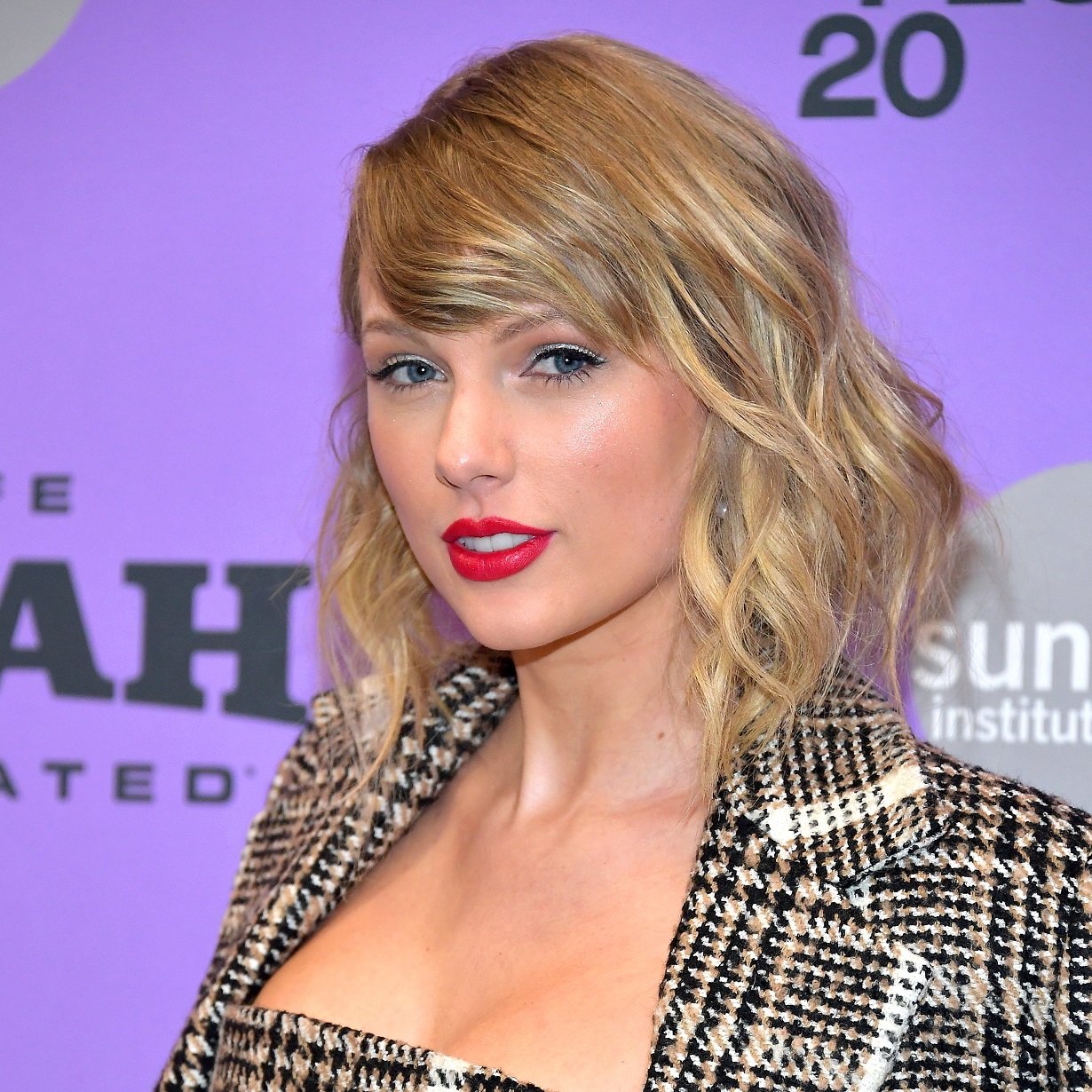 Taking to her social media profiles, Swift penned a letter to her millions of fans about the inspiration for her new album. "In isolation, my imagination has run wild and this album is the result, a collection of songs and stories that flowed like a stream of consciousness. Picking up a pen was my way of escaping into fantasy, history, and memory. I've told these stories to the best of my ability with all the love, wonder, and whimsy they deserve. Now it's up to you to pass them down. folklore is out now," the "peace" singer shared.
Taylor Swift's new album, 'folklore', called 'borelore' by Smash Mouth
Naturally, Swift's fans are thrilled to have a new body of work to sink their teeth into. The album has been out for less than a day and already lyrics are being decoded and Swift is being praised for her many talents. But, not everyone is impressed by folklore. The band Smash Mouth seemingly took a dig at the album in a recent Twitter post. "borelore," they tweeted out earlier this morning, insinuating that Swift's newest album is boring. The tweet didn't manage to rack up that many likes. But, that didn't Swifties from dragging the band.
"GO FOLK YOURSELF," one Twitter user wrote, also using a play on words. Other people took a less subtle approach and proceeded to slam the band for deigning to comment on Swift's folklore. "I went to ur concert at the fair once and tickets were like $6 and everyone was on their phones until you closed with 'All Star' tired a*s boomers," one person wrote. "Be glad someone is still streaming all star, so you can afford a dollar menu," another person wrote, citing Smash Mouth's most well-known song.
Swift's fans criticize the band on Twitter
But the hate from Swifties didn't stop there. "Real bold from the band whose main source of income is a progressive commercial," one person wrote. "Meanwhile, your mark on the music world is perpetually stuck in the early 2000s," yet another person penned. Other fans of Swift declared that the only reason Smash Mouth was known at all was because their song "All Star" was featured in the movie Shrek back in 2001.
"Aww are the ogres from an old film mad that they can't be as successful as an album that came out less than 24 hours ago! boo hoo," one person wrote. "Your brand is Shrek my man," another Swiftie added. "One hit Shrek wonder flop," yet another person declared. But Swift's fans weren't the only ones who were upset with Smash Mouth calling folklore boring. Some fans of the band even felt that the tweet was inaccurate and uncalled for.
Fans of the 'cardigan' singer love the new album
"Sorry my dudes! I'm saying this as a huge fan (great concert in 2016), this isn't it. Sure, you can have an opinion, but this is highly uneducated and unbecoming. Folklore has incredible musicality, lyrics, and story. I said yep, what a concept," the fan wrote. Clearly, Swift's fans won't take kindly to anyone speaking negatively about folklore. But, considering they're one of the most intense fandoms in the world, we're not surprised.