Taylor Swift's 'Fearless (Taylor's Version)' Has 26 Songs and 6 Songs Were Not on the Original Album
Ever since November 2020, Taylor Swift has been re-recording songs from her first six albums. The singer-songwriter began the re-recording process as a way to reclaim her music masters.
On Feb. 11, Swift announced that her song "Love Story (Taylor's Version)" will be released at midnight on Feb. 12. Her album Fearless (Taylor's Version) is also completed, and the new version of the album will feature six songs that were not on the original version.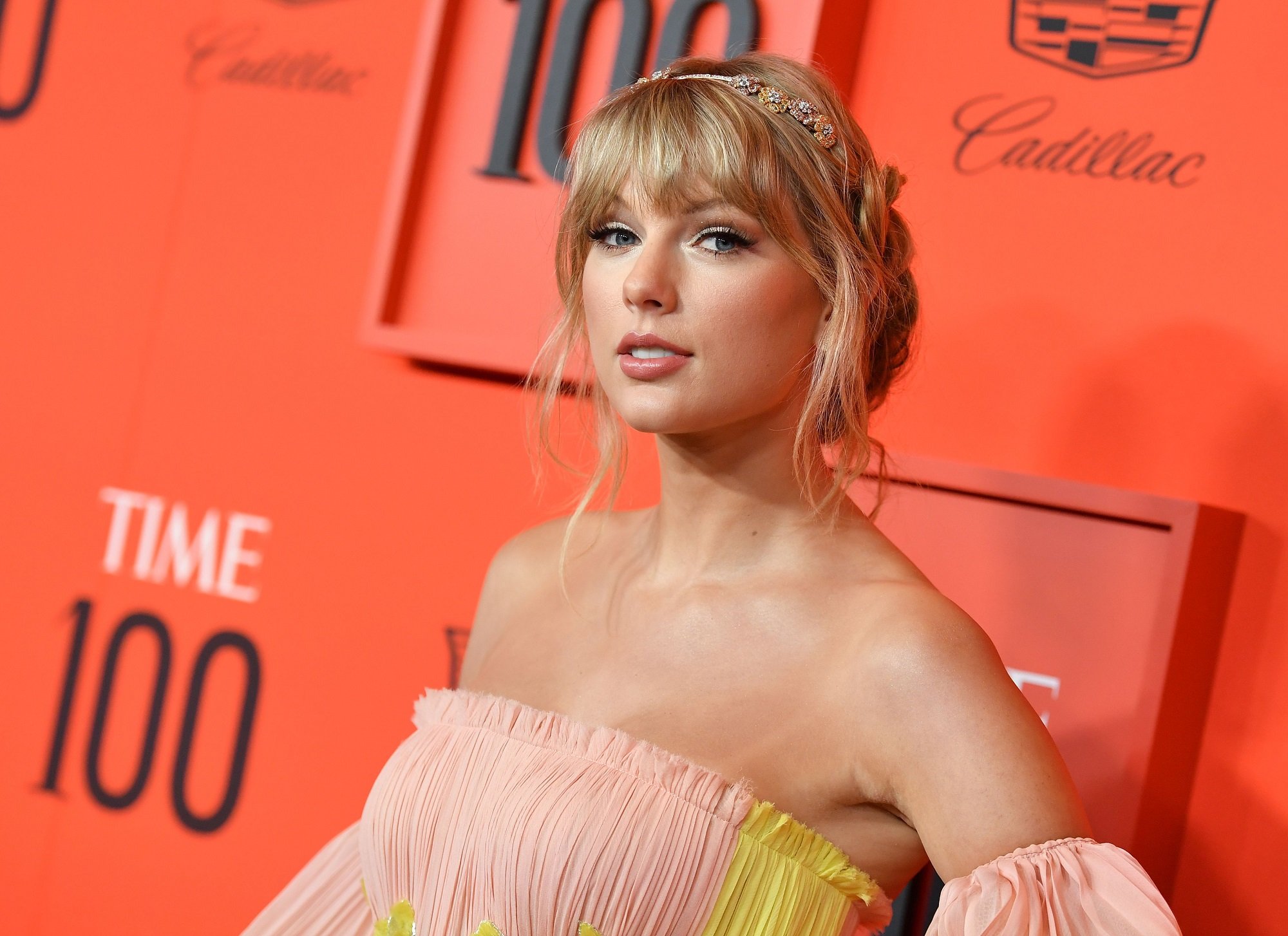 Taylor Swift will release 'Love Story (Taylor's Version)' on Feb. 12
Swift appeared on Good Morning America on Feb. 11. While on the morning talk show, Swift announced that she finished re-recording her second studio album Fearless.
"Tonight at midnight I'll be putting out my version of my song 'Love Story,' which was originally on my album Fearless. I've now finished re-recording all of Fearless, which will be coming out soon," Swift said.
Swift originally released Fearless in 2008. The album received critical acclaim and won a Grammy Award for Album of the Year. "Love Story" was the lead single from the album's original release.
Taylor Swift's new version will feature 26 songs
While on Good Morning America, Swift gave fans more insight into what Fearless (Taylor's Version) will be like. According to the singer-songwriter, the album will feature songs that were not included on the original Fearless record.
RELATED: Scott Eastwood Was Discouraged From Appearing in Taylor Swift's 'Wildest Dreams' Music Video
"My version of Fearless will have 26 songs on it because I've decided to add songs from the vault, which are songs that almost made the original Fearless album," Swift said. "But I've now gone back and recorded those so that everyone will be able to hear not only the songs that made the album but the songs that almost made it."
Why Taylor Swift included 6 additional songs
After her announcement on Good Morning America, Swift shared a letter on social media. In the letter, Swift explained her re-recording process and what she hopes is accomplished by releasing Fearless (Taylor's Version).
Swift also told fans why she included six additional songs, writing:
"Artists should own their own work for so many reasons, but the most screaming obvious one is that the artist is the only one who really *knows* that body of work. For example, only I know which songs I wrote that almost made it on the Fearless album. Songs I absolutely adored, but were held back for different reasons (don't want too many breakup songs, don't want too maNy down tempo songs, can't fit that many songs on a physical CD). Those reasons seem unnecessary now. I've decided I want you to have the whole story, see the entire vivid picture, and let you into the entire dreamscape that is my Fearless album."
RELATED: Grammys 2021: Taylor Swift Fans Found a 'Pattern' That Proves She'll Win Album of the Year for 'Folklore'
When will 'Fearless (Taylor's Version)' be released?
While Swift announced the release date of "Love Story (Taylor's Version)" on Good Morning America, she did not share when Fearless (Taylor's Version) will be released.
However, Swift's letter to fans contains a cryptic clue. Throughout the note, random letters are capitalized. Put together, the letters spell "APRLNNTH," hinting that Fearless (Taylor's Version) will be released on April 9.