Taylor Swift Always Planned on Re-Releasing 'Fearless' First; She Dropped Clues Back in 2019
Though Taylor Swift is often praised for her songwriting talents, part of the reason she is so successful has to do with how incredibly strategic she is. The "Love Story" singer is not only responsible for her songs and music videos, but she is also the brains behind how her albums are marketed and released into the world. Her upcoming album, Fearless (Taylor's version), which is a re-recording of her sophomore album, is no exception to her strategic prowess.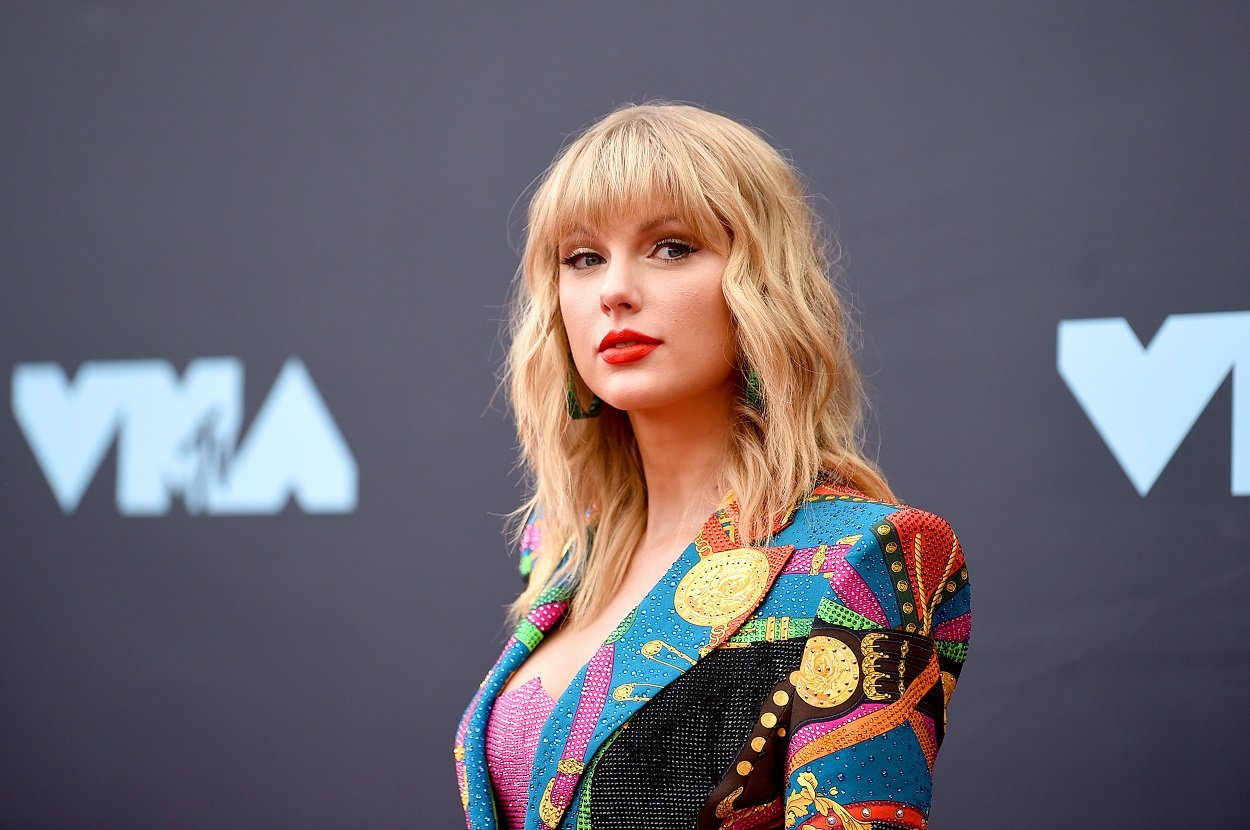 Taylor Swift announces new album 'Fearless (Taylor's Version)' on GMA
"I'm thrilled to tell you that my new version of Fearless (Taylor's Version) is done and will be with you soon," Swift shared on her social media profiles along with the album artwork following her announcement on Good Morning America. "It has 26 songs including 6 never before released songs from the vault. Love Story (Taylor's Version) will be out tonight. 💛💛" Swift also released a statement that advocated for artists to own their albums and gave fans a teaser of what they could expect from her upcoming album.
Of course, Swift couldn't announce Fearless (Taylor's version) without giving her loyal fans an easter egg as well. Detail-oriented Swifties quickly took note of the fact that the "You Belong with Me" singer had capitalized certain letters in her statement. When those letters were put together it spelled out April 9. Furthermore, the number version of that date, 4/9, adds up to Swift's lucky number 13. Naturally, fans immediately jumped to the conclusion that Swift's latest album will release on April 9, 2021.
While Swifties were delighted by the singer's announcement, some were a bit surprised. Many people expected that the evermore artist would re-release her first album, which was self-titled, first. However, Swift always planned on re-releasing Fearless first, and she dropped hints about this way back in 2019.
Swift dropped clues about 'Love Story (Taylor's Version)' in 2019
Back in November of 2019, Swift was honored at the American Music Awards as artist of the decade. Whilst there, Swift also did a 11 minute set of some of her biggest hits. Swift began her performance wearing a shirt with all her previous albums written on the front. However, Fearless was the lone album written on the back of her shirt and wasn't visible until the singer turned around.
Furthermore, after Swift performed a snippet of her song "The Man" from her Lover album which she was promoting at the time, the very first song that she launched into was "Love Story." With any other artist, we could chalk this up to coincidence, but for the queen of Easter eggs it's clear that Swift was signaling to fans that Fearless (Taylor's Version) would be the first album she re-released while "Love Story (Taylor's Version)" would be the first single.
Why is the songwriter re-releasing her sophomore album first?
It's a brilliant move on Swift's part to re-release her sophomore album before her self-titled album. Fearless is not only the most awarded country album of all-time, but it's also how many fans (particularly International ones) were first introduced to Swift's music. The album has plenty of fan-favorites that the singer still performs in concert to this day. We have no doubt that Swift's new rendition of a beloved album will be well-received by fans and create buzz for her version of her other five albums.