Taylor Swift Gifted Olivia Rodrigo With a Ring and a Heartfelt Letter; What Advice Did She Give Her?
It's no secret that "Driver's License" singer Olivia Rodrigo reveres Taylor Swift. The High School Musical: The Musical: The Series star grew up listening to the evermore artist. Rodrigo first managed to publicly capture Swift's attention when she released a cover of Swift's song, "Cruel Summer" in 2020. However, after the success of her very first single, the Fearless artist has shown her support of Rodrigo privately and publicly.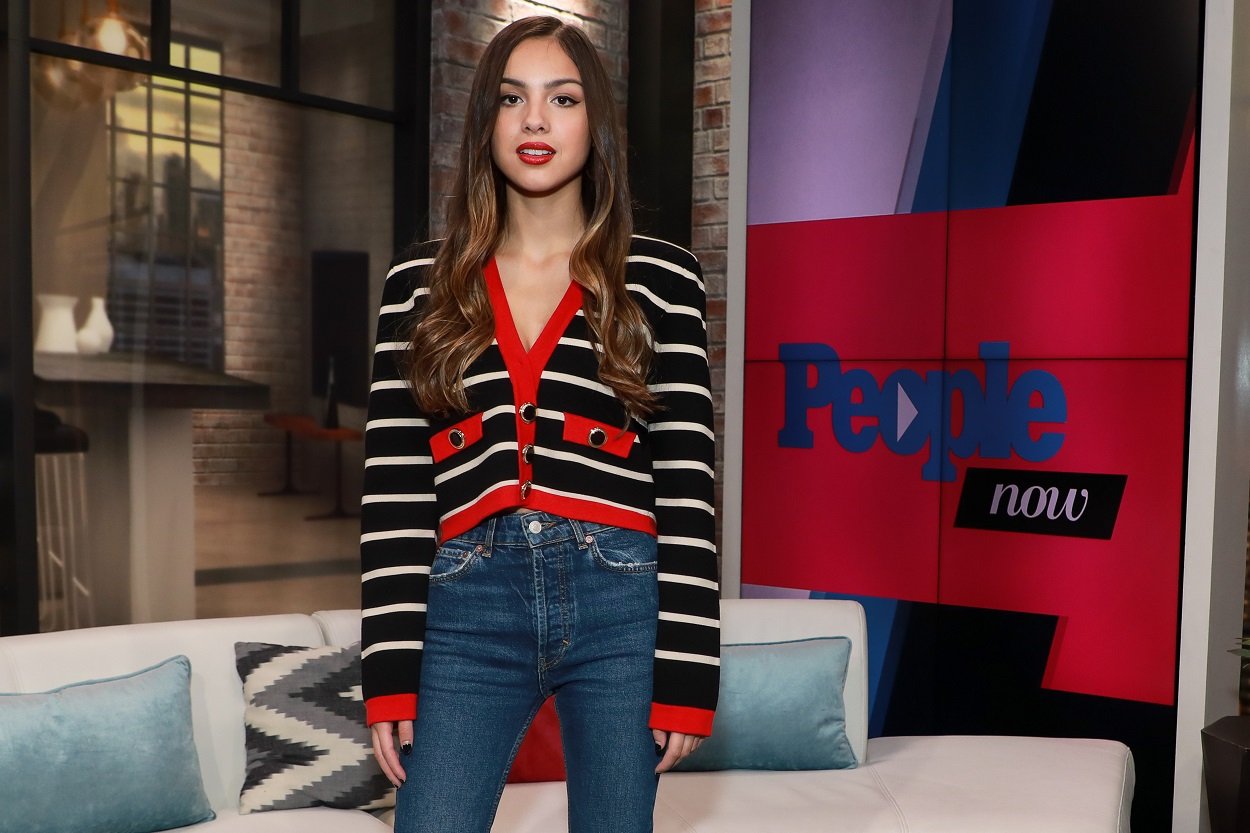 For the past seven weeks, Rodrigo's debut song, "Driver's License" has broken records. But Swift took note of the tune's success even before the song officially hit number one. The "You Need to Calm Down" singer commented on Rodrigo's Instagram post that she was really proud of her for the song and the love fest between the two talented songwriters has only increased since then.
Taylor Swift has openly shown support for Olivia Rodrigo
On March 3, 2020, Rodrigo did a Sirius XM Radio interview in which she spoke about the immense success that "Driver's License" has received thus far. The actor shared that it was wild to her that her idols like Lorde and Swift had so quickly become her peers. She also revealed that Swift had personally reached out and sent her a gift as well as a letter, which she was moved to tears by.
"She is absolutely the kindest individual in the whole world," Rodrigo shared about her idol, Swift. "Actually, last night, literally like 12 hours ago, I got a package from her with this like handwritten note. And she gave me this ring because she said she wore one just like it when she wrote Red and she wanted me to have one like it and all of this amazing stuff, she's like hand-wrapped these gifts."
The 'folklore' artist sent the 'Driver's License' singer a sweet gift
Continuing on, Rodrigo expressed that she was impressed that Swift managed to find the time to reach out to her. "I truly don't understand where she finds the time, first of all," she shared. "But, like also, I feel so lucky that I just was born at the right time to be able to look up to somebody like her. I think she's incredible. All of her support and like genuine, like compassion and excitement for me is just been so, so surreal."
Rodrigo also revealed that Swift's letter detailed some advice for her as she continues to navigate the industry. According to the songwriter, Swift referenced one of her favorite lyrics from Swift's latest album, evermore. She then encouraged Rodrigo to always treat the people around her with kindness and that, if she did that, she could expect to get the same energy back throughout the course of her career.
What advice did Swift give to Rodrigo?
"I think we make our own luck and I think umm when you're kind to people and, you know, do what's right it like always comes back to you in in the best ways," Rodrigo shared, summing up Swift's letter. "So yeah I just adore her and that's what I've literally been thinking about since I opened that thing last night like my it's the only thing in my brain." It's sweet that Swift went out of her way to encourage a new artist who looks up to her so much. Only time will tell if Olivia Rodrigo will realize her dream of collaborating with Swift on a song.