Has Taylor Swift Gone to the Met Gala Since the Year She Met Joe Alwyn There?
Taylor Swift didn't attend the 2021 Met Gala, as she has in past years. The singer-songwriter made headlines early on in her career due to her romantic relationships. Over the years, Swift has been linked to many high-profile men, including Conor Kennedy and Jake Gyllenhaal.
These days, however, Swift is in a happy relationship with actor Joe Alwyn. Swift and Alwyn don't often step out as a couple. But this doesn't stop fans from speculating about how they met, and whether the two will ever return to the glamorous event where they allegedly first crossed paths. 
Taylor Swift and Joe Alwyn are in a long-term relationship
Swift and Alwyn are very secretive about their romance. So few details are known about the big moments that have defined their relationship. Still, over the years, fans have been able to piece together a few details. The two first met in 2016, on the heels of Swift's romance with DJ Calvin Harris. By October of that year, Swift and Alwyn were spotted attending the same events. And by early 2017, sources were reporting that the singer and the actor were dating.
In 2017, fans got their first glimpse of Swift and Alwyn together. But both stars played cagey about defining their relationship status. Over the years, the couple has remained silent about their romance. Swift offered a rare comment in her 2020 Netflix documentary Taylor Swift: Miss Americana, saying, "I also was falling in love with someone who had a really wonderfully normal, balanced, grounded life and we decided together that we wanted our relationship to be private."
Fans believe that Joe Alwyn and Taylor Swift first crossed paths at the Met Gala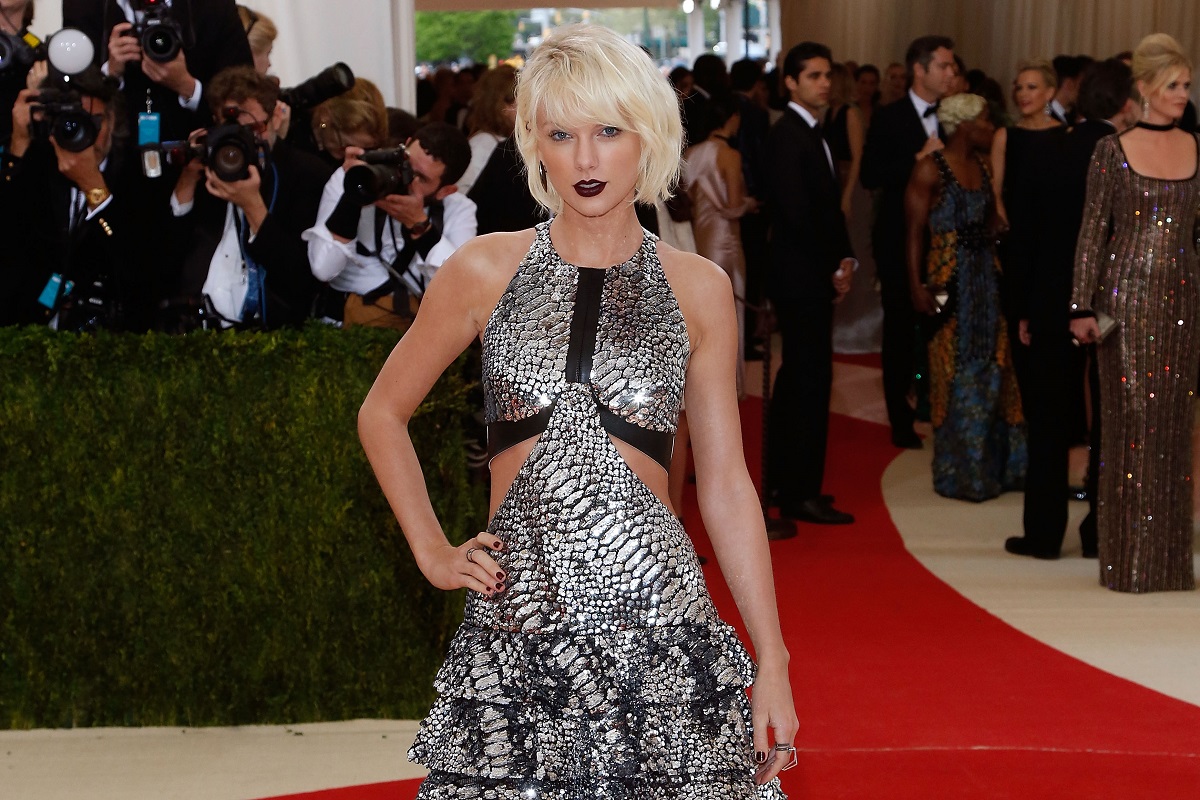 In the absence of hard details, fans have speculated a lot about how Taylor Swift and Joe Alwyn first met — and they've landed on the 2016 Met Gala. Many believe that they first crossed paths at the high profile event, due to some lyrics in Swift's song "Dress."
"Flashback when you met me / Your buzzed cut and my hair bleached." Fans have pointed out that at that year's Met Gala, Swift wore her hair in a bleached-blonde style, while Alwyn wore his normally longer hair in a buzz cut. It's also believed this is where she first began her short-lived romance with Tom Hiddleston.
While the two might have started their lengthy romance at the Met Gala, it is worth noting that Swift has not attended the high-fashion event since that year. Still, Swift's absence this year was for good reason. As reported by Elle, Swift and Alwyn skipped out on the 2021 Met Gala because she was in Ireland at the time, where Alwyn is filming a movie. 
Taylor Swift likes to keep her romance with Joe Alywn low-key
Though Swift and Alwyn occasionally mention one another, fans shouldn't expect the singer to talk any more openly about their relationship. As she told The Guardian in 2019, "I've learned that if I do, people think it's up for discussion, and our relationship isn't up for discussion."
Swift went on to say, "If you and I were having a glass of wine right now, we'd be talking about it — but it's just that it goes out into the world. That's where the boundary is, and that's where my life has become manageable. I really want to keep it feeling manageable."
RELATED: Is Taylor Swift's Age Why Her Relationship With Joe Alwyn Is Different?