Taylor Swift Initially Had 'No Idea' What to Make After '1989'
1989 marked a huge shift in Taylor Swift's career. The album, which takes its name from her birth year, was her first pure pop album. Because Swift debuted as a country artist, many people worried that she would alienate some of her fan base. However, the evermore artist felt strongly that she needed to release an album that was exclusively pop.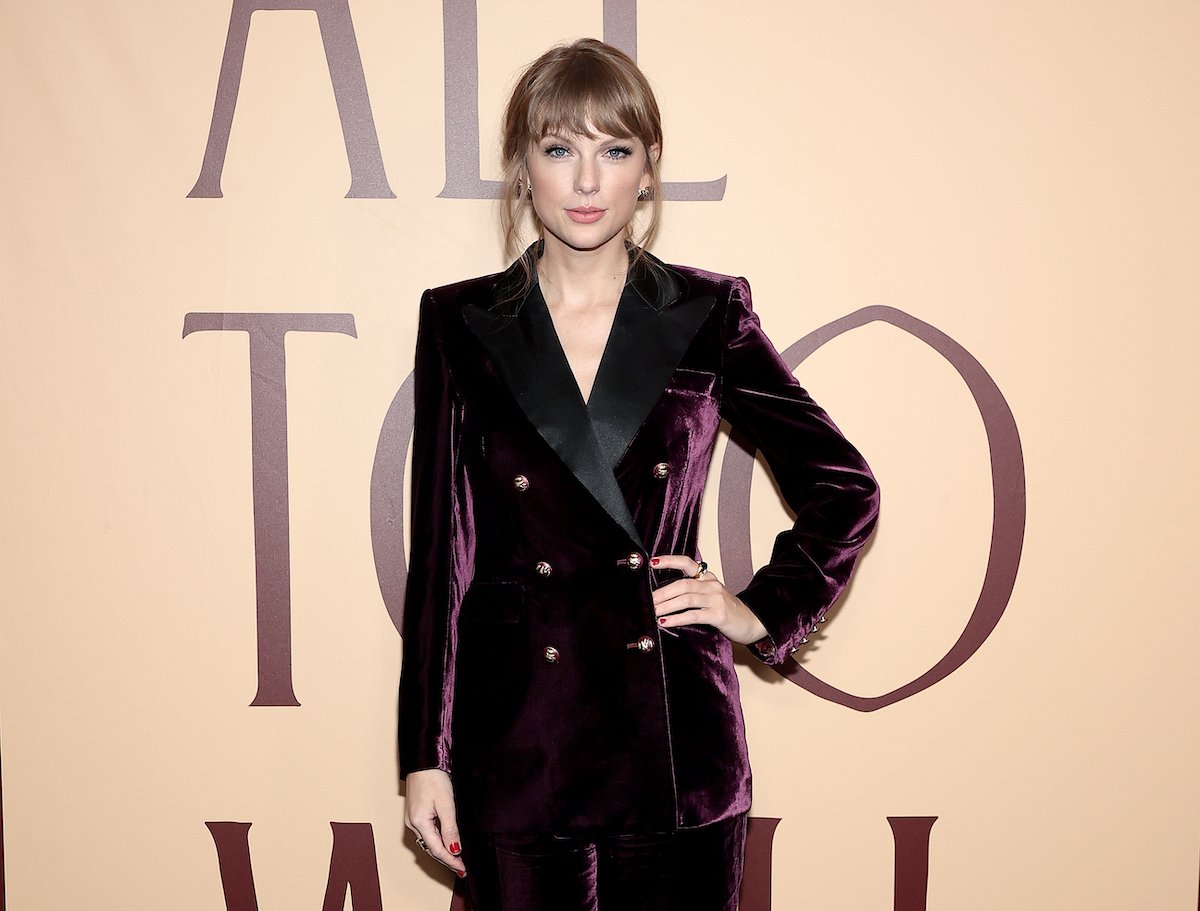 '1989' remains one of Taylor Swift's most successful albums
It turned out that Swift's instincts were spot on. 1989 solidified her place as a pop star and made her even more of a mainstream success. Songs like "Blank Space" and "Shake It Off" soared to No. 1 on the musical charts. Meanwhile, tunes like "Out of the Woods" and "Style" further proved that she could excel in another musical genre. Critics were also extremely receptive to Swift's fifth album. In fact, she won the top prize at the 2015 Grammy Awards taking home the award for album of the year.
The 'cardigan' singer was so proud of her album that she didn't know what to make next
Naturally, Swift was incredibly proud of the album that she made and her success. However, she was unsure about what she should tackle next musically after making it. In an interview with Rolling Stone, the "All Too Well (Taylor's Version)" singer got candid about being at a loss for what to do post 1989.
"After I made 1989 and put it out, did all the promo stuff, went on tour," Swift began. "The Grammys happen, which is like this unbelievable blitz of excitement, followed by me going, 'Oh my god, what am I going to make next?' I had no idea what to make next, because I was so proud. 1989 — I'm still so, so deeply proud of that record. But I was like, where do we go from here? I have no idea what comes after this."
How Swift found the creative motivation for 'Reputation'
But Swift's lack of knowledge didn't last for long. Thanks to a public feud with Kim Kardashian and Kanye West, she received a ton of vitriol. Suddenly the media was calling her "calculated", "manipulative", "fake", and more. The singer-songwriter was even trending on Twitter under the hashtag "Taylor Swift Is Over Party". While Swift recalls this time as very difficult for her, it did serve as creative inspiration for her sixth album, Reputation.
"When my life took a very dramatic shift, all of a sudden I knew what to make next," Swift explained. "Which is a strange dichotomy to feel like, 'whoa, this is all really weird, twisted, dark and dramatic, but I can't stop writing.'" Continuing on, Swift revealed that Reputation was ultimately the thing that helped her process her emotions. What began as something she did for herself ended up becoming something she put out in the world, which was loved by her millions of fans.
"I think I would have made Reputation whether or not I actually put out the album or ever made another album again,"Swift shared. "That album was a real process of catharsis, and I thought I experienced catharsis before, but I'd never had until that album, because it was creating this strange defense mechanism." Clearly, Swift figured out the right musical move to make after 1989. We're sure her fans are appreciative that she decided to continue making music.