Taylor Swift Lets New Friend Olivia Rodrigo Tease 'Fearless' Re-Record Tracks
Taylor Swift's first re-recorded album, Fearless (Taylor's Version), comes out on April 9 and she let her friend Olivia Rodrigo share teaser clips of new songs. Swift and Rodrigo fostered a bond after Rodrigo covered "Cruel Summer" in 2020 and was vocal about looking up to the "Love Story" singer. Rodrigo had her own pop music success when her first single "drivers license" smashed records. Swift rewarded her loud and proud fan with early access to Fearless (Taylor's Version) songs.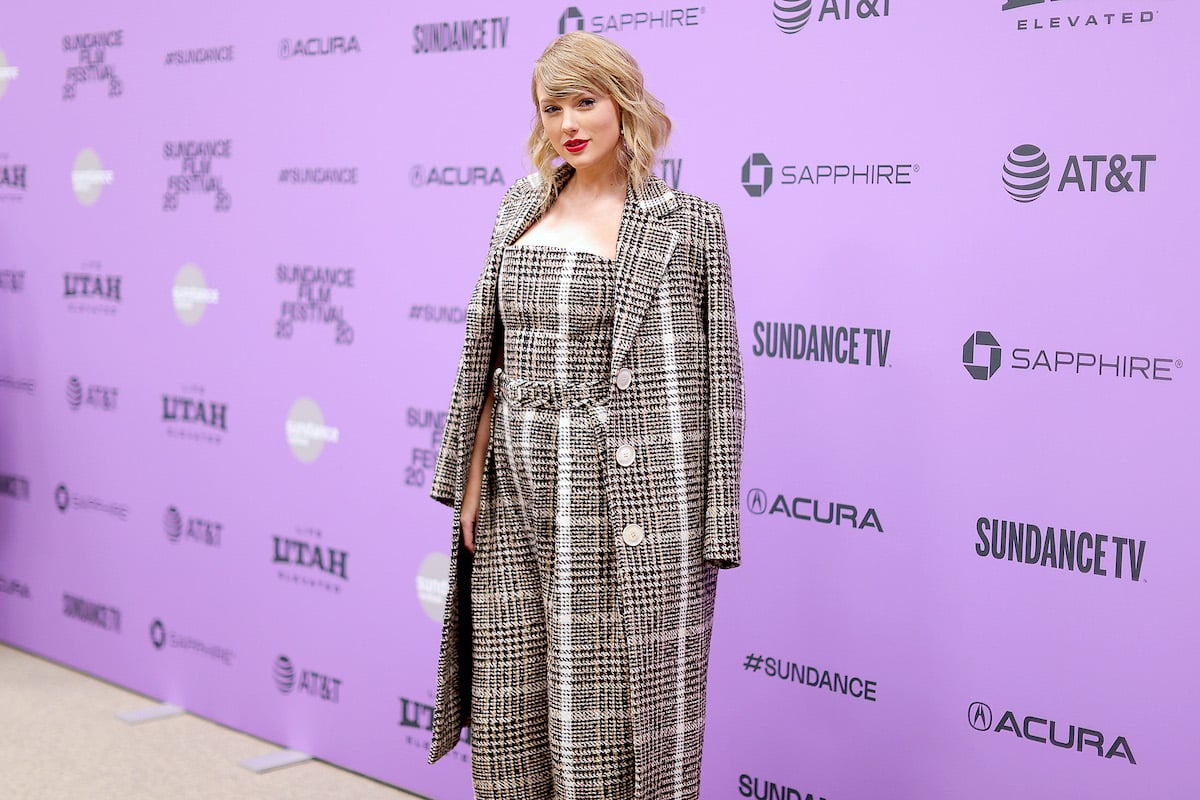 Taylor Swift said that 'Fearless' re-record officially comes out April 9
Fans of Taylor Swift have been waiting for the re-recorded albums she has promised since 2019. Swift shared on Feb. 11 that her first re-recorded album would be Fearless (Taylor's Version). She released "Love Story (Taylor's Version)" as the first single in February from the upcoming album.
While Swifties had discovered the singer's hidden message in her Instagram post that Fearless (Taylor's Version) would come on April 9, Swift finally confirmed the release date to her fans on Good Morning America on April 8.
"I am so ecstatic that my album, Fearless (Taylor's Version), will be out tonight," Swift said on Good Morning America. "It's crazy that it's finally here."
She shared a teaser clip on the ABC morning show of her singing the chorus from the title track. But Swift wasn't the only one to put out clips from Fearless (Taylor's Version). Her friend, Rodrigo, also posted a video the same day with audio from another track from the album.
Taylor Swift let Olivia Rodrigo share 'White Horse (Taylor's Version)'
On the same day as Swift's GMA appearance, Rodrigo posted an Instagram Reel with "Maniac" singer Conan Gray to the audio of "White Horse (Taylor's Version)." The song will be part of the Fearless re-record.
In the clip, the two singers who look up to Swift wore cowboy hats and acted out a playful and dramatic video to the early Swift song.
"We got a sneak peak of White Horse (Taylor's Version) and we just had to make this vid lol," Rodrigo captioned the post. "One of my fav songs of all time. Remix this and sing along!"
Gray also got in on the re-record action for his TikTok by posting a video with Rodrigo of them to "You Belong With Me (Taylor's Version)."
Conan Gray posted 'You Belong With Me' re-record with Olivia Rodrigo
For Gray's clip, he and Rodrigo held up written signs that called back to the 2009 music video for the original song. Rodrigo's sign asked if Gray was OK. His sign read: "No b*tch, I'm listening to the Fearless re-records."
They then jammed out to the song on a bed, jumping up and down, lip-syncing to the iconic Swift single from over a decade ago.
Swift shared the video to her Twitter and Instagram accounts, announcing officially for the first time on her social media that the Fearless re-record would come out on April 9.
"You OK? NO cause I sent my two kids @Olivia_Rodrigo and @conangray my new version of 'You Belong With Me' and they are so cute it physically hurts me (album out at midnight!)," Swift wrote.
Furthermore, the Taylor Nation tumblr account posted a short clip of "Breathe (Taylor's Version) (Featuring Colbie Caillat)" online. Fans will get the entire Fearless record on April 9.