Taylor Swift Critics Predict How She'll Win Against Scooter Braun with Her Newly Recorded Masters
It seems that the saga between Taylor Swift and Scooter Braun hasn't entirely run its course. On November 16, 2020, Variety reported that Braun had sold Swift's masters for her first six albums for a whopping $300 million. This comes only 17 months after Braun paid the same price to purchase Big Machine Label Group, which was Swift's home label for her first six albums: Taylor Swift, Fearless, Speak Now, Red, 1989, Reputation.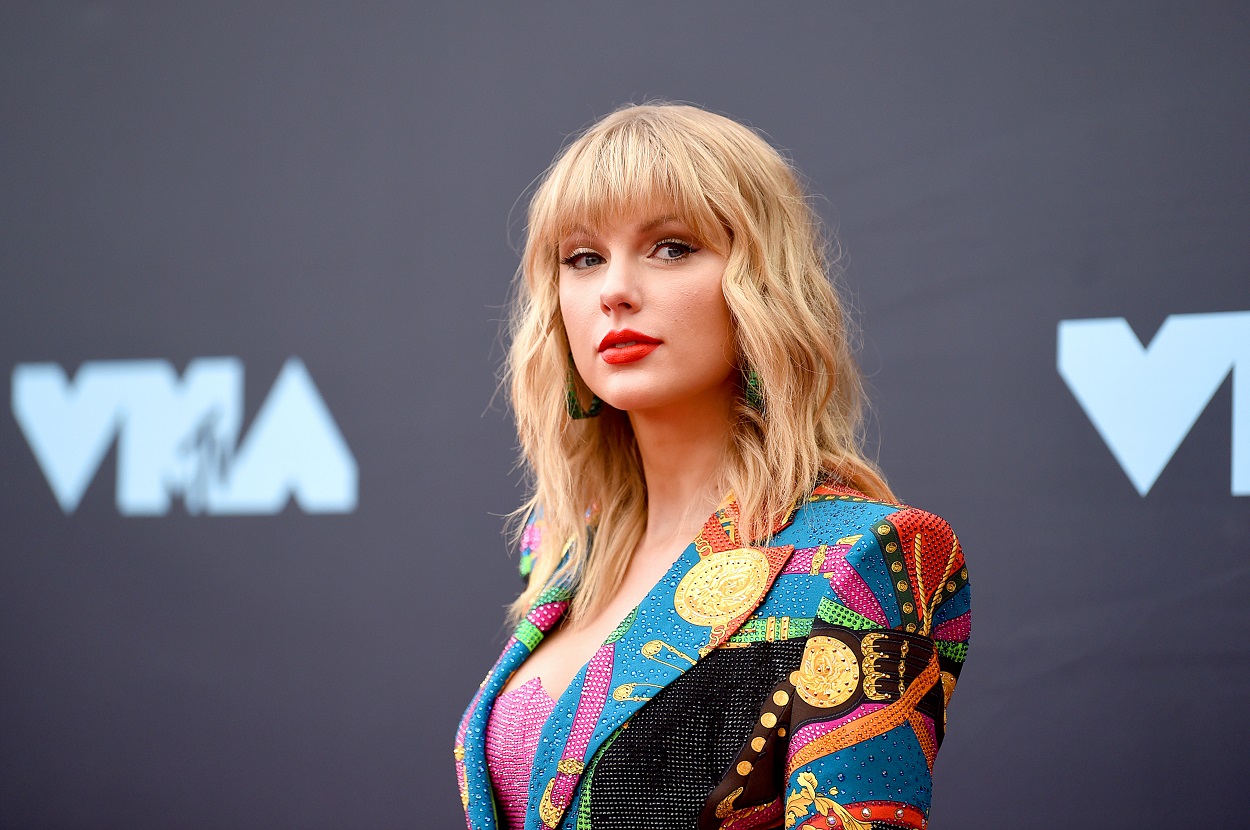 Naturally, this sale caused tons of speculation amongst Swifties. Some wondered if Swift and Braun had miraculously come to an agreement and the folklore artist had managed to purchase her masters outright. Others questioned if the sale meant that Swift was no longer planning to re-record her masters as she originally planned to do. Seeing all the conversation, Swift took to her Twitter page to clear things up.
Taylor Swift shares that she's begun re-recording her masters via Twitter
After sharing that Braun wouldn't sell her masters to her without an ironclad NDA, Swift shared that she would continue to re-record her masters for her first six albums. The "my tears ricochet" singer added that she was truly enjoying re-recording her old works and promised fans that she had lots of special surprises in store for them.
"I have recently begun re-recording my older music and it has already proven to be both exciting and creatively fulfilling," Swift revealed. "I have plenty of surprises in store. I want to thank you guys for supporting me through this ongoing saga, and I can't wait for you to hear what I've been dreaming up. I love you guys and I'm just gonna keep cruising, as they say."
Critics predict how the 'folklore' artist will entice fans to buy the newer versions of her albums
In addition to the letter for her fans, Swift also included a letter to the new owners of her masters. She shared that while she knew that re-recording her masters would decrease the value of her original masters, it was her "only way of regaining the sense of pride I once had when hearing songs from my first six albums and also allowing my fans to listen to those albums without feelings of guilt for benefitting Scooter."
RELATED: Taylor Swift Reveals How Her Relationship With Her Boyfriend, Joe Alwyn, Has Changed Her Life
But just what surprises does Swift have in store for fans? In addition to Swift covering her older songs with a more mature voice, users on Oh No They Didn't are already predicting how Swift may entice her fans to buy her newly recorded masters and support them over the old ones. "[The masters will come] with diary entries of how it felt to ~revisit certain songs and the growth she feels after signing each one," one user wrote, predicting Swift's plans. "The pain of having to stop midway sometimes because she remembers being that young, vulnerable girl and how she wants to tell that girl to be strong. Be true. Be herself."
Can Swift get companies, radio stations, etc. to support the new renditions of her songs over the old ones?
But getting her fans to purchase and listen to new versions of her songs was never going to be an issue for Swift. Swifties are considered to be an extreme fan base and have been backing Swift since her feud with Braun began. The real challenge for Swift will be getting companies, radios, advertisements, etc. to side with her and play the new versions of her songs over the older ones. But another user believes that Swift's fans will solve this issue for her as well.
"Swifties will keep methodical records of companies that use her old recordings in advertisements and organize boycotts of those companies once Taylor re-records," one person shared, predicting how Swift could get the last laugh against Braun. 'This will become huge news because swifties have that kind of power and will accuse those companies of hating women. At that point, companies will use the re-recordings to avoid the bad press. No other artist or fanbase could get away with this but Taylor will find a way to win like always. Feel free to screenshot this post."
Will the singer have the last laugh against Scooter Braun?
It will be interesting to see if either of these predictions come true. But one thing we'd be willing to bet money on is that we've not yet heard the last of this ongoing feud between Swift and Braun.