Taylor Swift Memorizes Choreography in the Most Taylor Swift Way
Taylor Swift has an abundance of talents, but her improvisational dancing abilities certainly don't make the top five. The talented songwriter even made fun of her dance skills in the music video for her hit song "Shake It Off." But even though Swift isn't the strongest dancer, that hardly stops her from busting a move. There is tons of video footage of Swift happily swaying to the music during award shows and seemingly having the time of her life.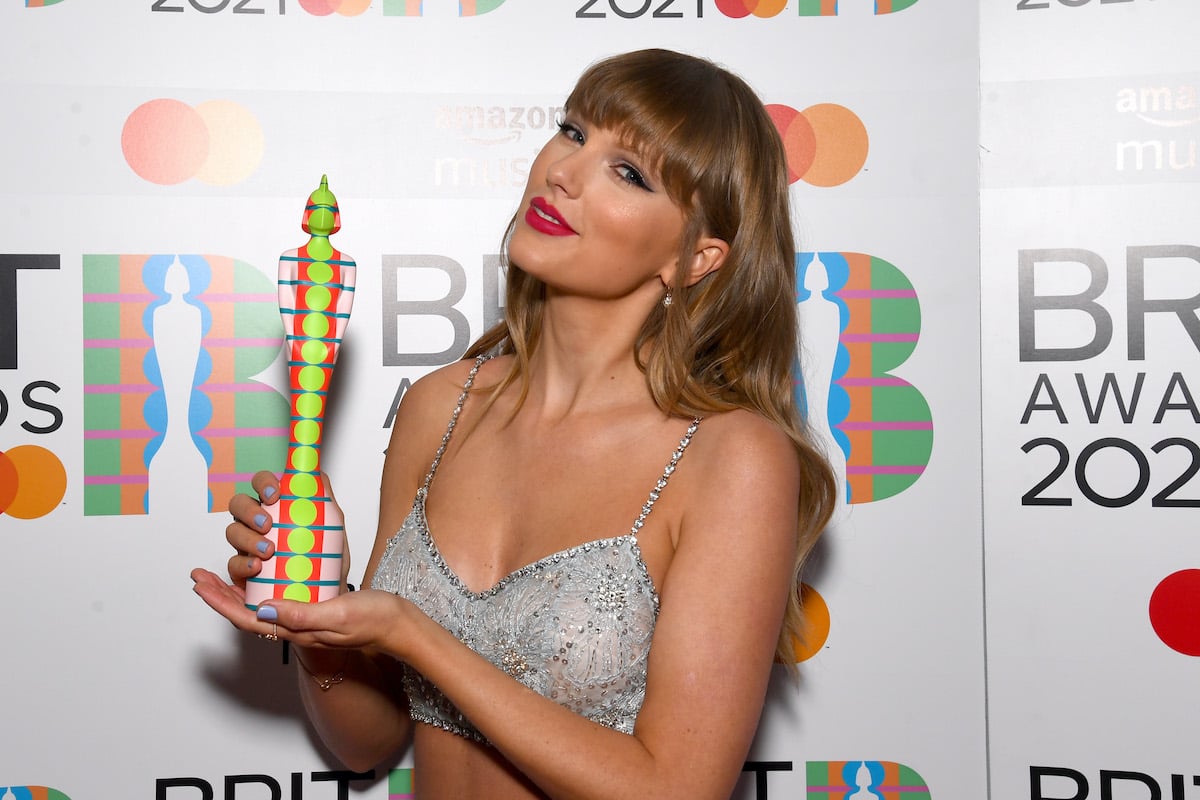 While Swift probably won't be crowned the champion of any dance battles, she can execute choreography. The "it's time to go" singer has spent well over a decade of her life creating music videos and touring. This means that she's learned how to pick up choreography and perform it in a way that is super entertaining to her loyal fans. One tour, in particular, that was heavily choreographed was her Reputation Stadium Tour.
Taylor Swift worked hard to make the record-breaking Reputation Stadium Tour a success
As Swifties know, the Reputation Stadium Tour broke records, becoming the highest-grossing tour in US and North American history. And, for those who weren't able to attend the tour live, Netflix released an exclusive recording of it. But Swift had no idea if the tour would be a success. As she was going through a particularly difficult time in her career, she wasn't sure how she would be received. This inspired the "All Too Well" singer to work at her highest level to make the show a success.
"With Reputation, I wanted to keep my head down, not say anything, but work harder than I ever worked," Swift revealed to RollingStone. "It was really motivational for me to just have the stadium tour to prepare for and prove myself almost. My career was in a weird spot, but still have that kind of ignite something in you to work harder, to practice longer, to think of bigger, better concepts for the live show."
How the 'Blank Space' singer memorizes dance choreography
Of course, making Reputation a huge hit required Swift to learn a ton of choreography. Though Swift loves to dance, picking up choreography doesn't come easily or naturally for her. In fact, in order to do it, she has to connect it back to songwriting. Rather than assign her moments to a count, she had to assign them to words.
"It's really hard for me to memorize choreography," Swift confessed. "Dancers keep count, but I can't memorize choreography that way. So I have to assign movement to an exact lyric. Everything in my brain has to be assigned to a lyric. Because I have to learn choreography in a way that reverts back to songwriting."
Swift rehearses constantly to get her dance moves just right
After Swift is able to assign dance movements to her beloved lyrics, it takes tons of practice for her to truly get the choreography into her body. "My vibe is I have to rehearse so, so many times for so long that I can do the choreography without thinking about it," Swift added. "Because when I'm thinking about choreography, my face says it. You can see it in my eyes. There's a fear and, like, a deadness to my eyes if I'm trying to remember choreography."
While assigning dance moves to lyrics is a bit unorthodox, Swift clearly knows her own mind and what works for her. And now that we think about it, connecting things back to songwriting is a quintessentially Taylor Swift thing to do.