Taylor Swift Never Went to College But She Hopes to Get Her Degree 'Somehow, Someway'
When you consider Taylor Swift's chart-topping songs, numerous Grammys, and record-breaking albums, it's hard to imagine the pop star wanting anything else. The "All Too Well" singer enjoys incredible wealth and sold-out shows, but there's something she still has on her wish list. 
Swift recently shared the one goal she has yet to achieve: a college education. The 32-year-old never went to a university, in part due to her music career. But Swift still hopes to earn a college degree "somehow, someway." Here's when and why she stepped away from her education.
Taylor Swift's educational background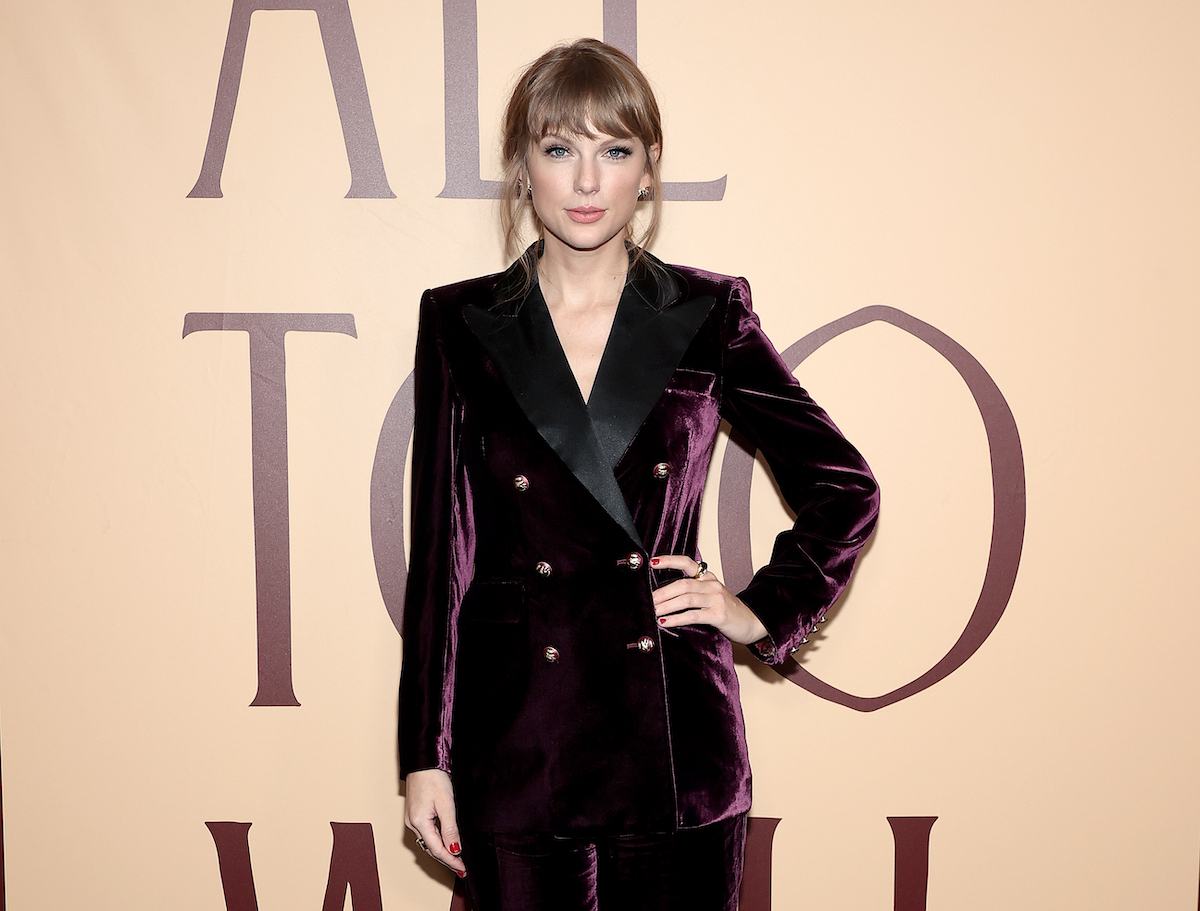 Swift has a "good girl" reputation. Her strong moral compass has always been there, dating back to her early childhood in Reading, Pennsylvania. Swift's parents raised her in the country, where she rode horses and where she had "the most magical childhood," according to Rolling Stone.
Swift has been writing songs since she was 13. Her rather speedy success didn't leave much time for traditional schooling. But just as her "good girl" persona helps her make sound decisions as an adult, it also allowed her to tackle education with the same dedication.
Swift was an overachiever from preschool through middle school. In high school, she maintained a 4.0 GPA despite being homeschooled for both her junior and senior years. Swift finished two years' worth of coursework in a mind-blowing 12 months. No small feat.
Taylor Swift will receive an honorary Doctorate in Fine Arts from NYU
During an interview with Marie Claire, one question in particular points to a specific goal the iconic Swift has yet to achieve. When asked about what's on her bucket list, Swift replies, "Get a college degree… somehow, someway." As it turns out, she might be able to cross off that bucket-list item sooner than later.
Swift will receive her honorary Doctorate in Fine Arts from New York University this May. The "Blank Space" singer will also deliver a speech during the ceremony, which will take place at Yankee Stadium. Other honorary NYU degree recipients include Susan Hockfield, Lonnie Bunch III, Félix Matos Rodríguez, and Jill Lepore, according to Variety.
Revered disability rights activist, Judith Heumann will also speak at the commencement. She was recently featured in the Grammy-nominated documentary Crip Camp: A Disability Revolution. Heumann has authored Being Human: An Unrepentant Memoir of a Disability Rights Activist, which she published in 2020.
Other artists who charted the same educational path
Swift isn't the only celebrity with a homeschool background. Because young fame comes with complicated schedules, touring, and studio work, many future music artists find that a homeschool curriculum serves them best.
Insider reports that many A-list singers were homeschooled, like the Jonas Brothers, who studied between recording albums and touring. Justin Timberlake, who was part of the Mickey Mouse Club in elementary school, turned to homeschooling to complete his high school education. Justin Bieber, Michelle Branch, and Hunter Hayes also completed their coursework outside of the classroom.
As for earning college degrees while pursuing music, you might be surprised to see who's managed to do both. Rage Against the Machine's guitarist Tom Morello along with Weezer's frontman Rivers Cuomo both graduated from Harvard University. Rapper Megan Thee Stallion earned a degree from Texas Southern University and set up a college fund.  
RELATED: Inside Taylor Swift's Homes From Nashville to New York