Taylor Swift Fans Are Shocked by Her New Album 'Evermore' but They Really Shouldn't Be
There may be a global pandemic happening, but that's hardly stopping Taylor Swift from taking the music industry by storm. On December 10, 2020, Swift shocked fans by announcing that her new album, Evermore, will be dropping at midnight. Of course, Evermore comes right on the heels of its sister album, folklore, which was released less than five months prior.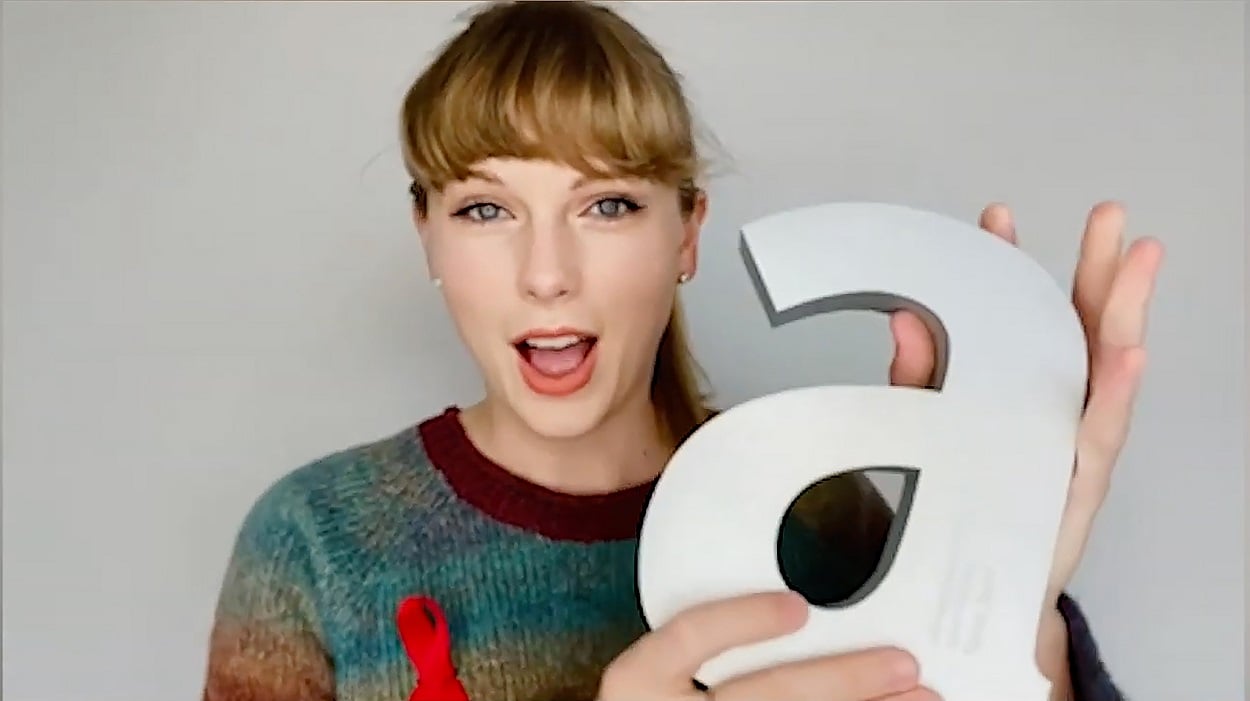 In addition to the two new albums Swift has also stayed busy with five magazine covers, re-recording the masters for her first six albums: Taylor Swift, Fearless, Speak Now, Red, 1989, and Reputation, filming and recording folklore: the long pond studio sessions, several interviews, and likely did a bunch of other things that fans won't find out about until later. Swifties were all but convinced that Swift was working on something prior to the announcement of Evermore. But most of them figured it would be the music video for her folklore song "august", rather than the music video for the first single of Evermore, "Willow".
Taylor Swift announces her new album, 'Evermore' just months after its sister album 'folklore'
"I'm elated to tell you that my 9th studio album, and folklore's sister record, will be out tonight at midnight eastern," Swift penned, also sharing the album artwork with fans. "It's called evermore. To put it plainly, we just couldn't stop writing songs. To try and put it more poetically, it feels like we were standing on the edge of the folklorian woods and had a choice: to turn and go back or to travel further into the forest of this music. We chose to wander deeper in."
RELATED: Can We Please Stop Talking About Taylor Swift's Bangs?
Naturally, fans were completely shocked by Swift's announcement. Though delighted, they couldn't believe that Swift was releasing a new album so soon after her last. But, for Swifties who were playing close attention, this announcement was all but inevitable. Heralded as the queen of dropping clues (or easter eggs), Swift has been teasing the Evermore announcement for months now. Here are just some of the easter eggs that she dropped that fans may have missed.
Why Swifties shouldn't be shocked that they're getting new songs
Perhaps the most obvious hint that Swift dropped about Evermore came on November 22, when she posted a photo with a caption that said: "not a lot going on at the moment." Of course, those words were identical to the ones she posted back on April 26, just a few months before she dropped folklore. The November photo also features a photograph of a willow tree in the background, which is a nod to Swift's first single on Evermore.
Another massive clue came from Swift's folklore photoshoot. In one of Swift's photos from the shoot, the word evermore was written in the corner. Of course, Swift also gave more subtle nods to the new album on her social media profiles also. On December 9, 2020, the "epiphany" singer tweeted at the LA Times and used nine Christmas tree emojis, likely referencing her ninth studio album. On the same day, she used the words "'Tis the d*mn season" to describe her outfit for a photoshoot which is, of course, the name of one of the songs from Evermore.
Swift likely has plenty more surprises and easter eggs in store
Of course, there are plenty more hints that Swift dropped about her ninth album, and Swifties are working overtime to uncover them before midnight. With all the easter eggs that Swift dropped for Evermore, we're surprised that fans are so shocked by the news. After all, Swift "gave so many signs."