Taylor Swift Might Be Planning a Third Surprise Album, 'woodvale'; Here's Why We're Convinced
Taylor Swift has done it again. Less than five months after releasing folklore, she has surprised her fans with a brand new album, evermore. Swift's ninth studio album, which drops at midnight on December 11, 2020 (just two days before Swift's 31st birthday) will also be accompanied by a music video for evermore's first single, "willow." As is Swift's nature, the talented songwriter dropped plenty of easter eggs before she officially announced evermore. But are there enough clues to suggest that Swift has a third album in the works?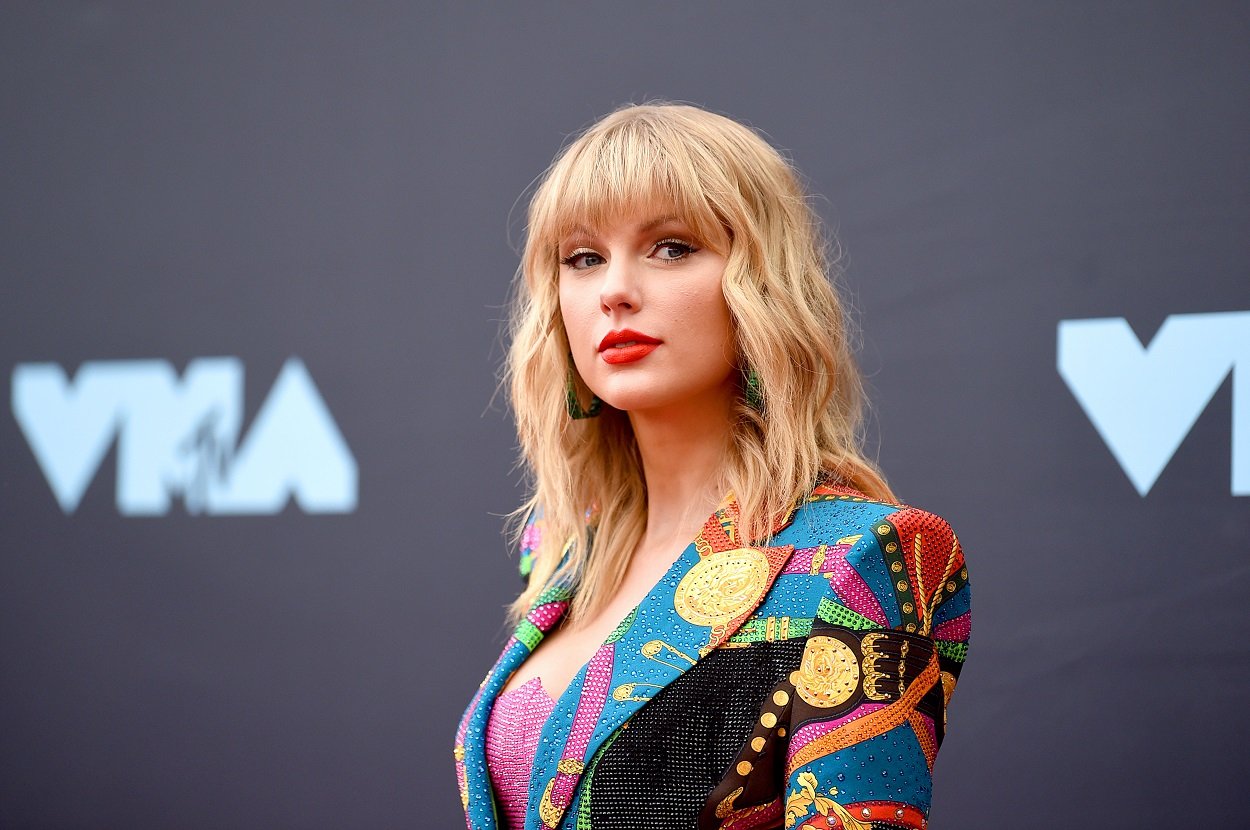 While Swift's fans were speculating about what the next single for folklore would be, the singer was preparing an entirely new album. On December 10, 2020, she took to her social media pages to break the news to her millions of fans. Citing that she couldn't stop creating with her collaborators, she expressed her excitement about being able to continue the narrative she'd begun in folklore with its sister album, evermore.
Taylor Swift announces her new album, 'evermore'
"I'm elated to tell you that my 9th studio album, and folklore's sister record, will be out tonight at midnight eastern," Swift penned. "It's called evermore. To put it plainly, we just couldn't stop writing songs. To try and put it more poetically, it feels like we were standing on the edge of the folklorian woods and had a choice: to turn and go back or to travel further into the forest of this music. We chose to wander deeper in."
RELATED: Taylor Swift Didn't Even Tell Her Friends She Was Making 'folklore'
Naturally, Swifties were completely shocked by the news. But, had their attention been laser-sharp, they may have noticed the telltale signs that Swift had been planning a new album all along. For example, some fans noted that the word evermore had been written in the corner of one of the pictures taken from Swift's folklore photoshoot, which means that this sister album has been planned for months.
Why we think 'folklore' has two sister albums
But evermore isn't the only word that popped up in the photography for folklore. Fans who purchased the hide and seek CD version of folklore will note that the word "woodvale" also makes an appearance and is hidden in white ink in the trees. Woodvale, like folklore and evermore, also has eight letters, which is in keeping with a pattern that Swift would set if she was planning a trilogy of albums. Considering Swift seems to have an excess of creative juices in 2020, it wouldn't be surprising if she had another 15 or so songs in her arsenal to create a third album. Since woodvale isn't on the tracklist for evermore, another new album isn't outside the realm of possibility.
Will Swift surprise fans with a third new album called 'woodvale'?
While these signs could be no more than a coincidence, Swift's ability to plan things out with exacting precision leaves us highly suspicious. And while woodvale could simply be an alternative name for folklore or evermore (much like daylight was for Lover) we put nothing past the queen of Easter eggs. It may be a stretch, but just yesterday the very idea of evermore felt like a stretch as well. If we end up getting Woodvale come May of 2021 or sooner, just remember you heard it here first.