Taylor Swift on the Country Artist Who 'Redefined the Genre' for Her
While once best known as a country artist, Taylor Swift has branched out within the world of music. She's collaborated with everyone from indie rockers like Aaron Dessner to rappers like Kendrick Lamar. But given her origins, it makes sense that country-music mega-star Keith Urban heavily influenced her style.
Taylor Swift and Keith Urban are long-time friends
First performing together when Swift was a supporting act for Urban's Escape Together World Tour in 2009, Taylor Swift and Keith Urban have a long-standing friendship. Since then, they collaborated in 2013 on Tim McGraw's "Highway Don't Care" with Swift as a guest vocalist and Urban on guitar. The friends linked up again in 2014, with Urban joining Swift on stage in Toronto during her 1989 World Tour. More recently, video footage of Urban covering Swift's song "Lover" created buzz.
Following Urban's cover of Lover, he posted a clip of the performance to his Twitter feed. He introduced the song by saying, "Every now and then you hear a song that you love and wish you'd written…."
Swift explains Urban's influence on her music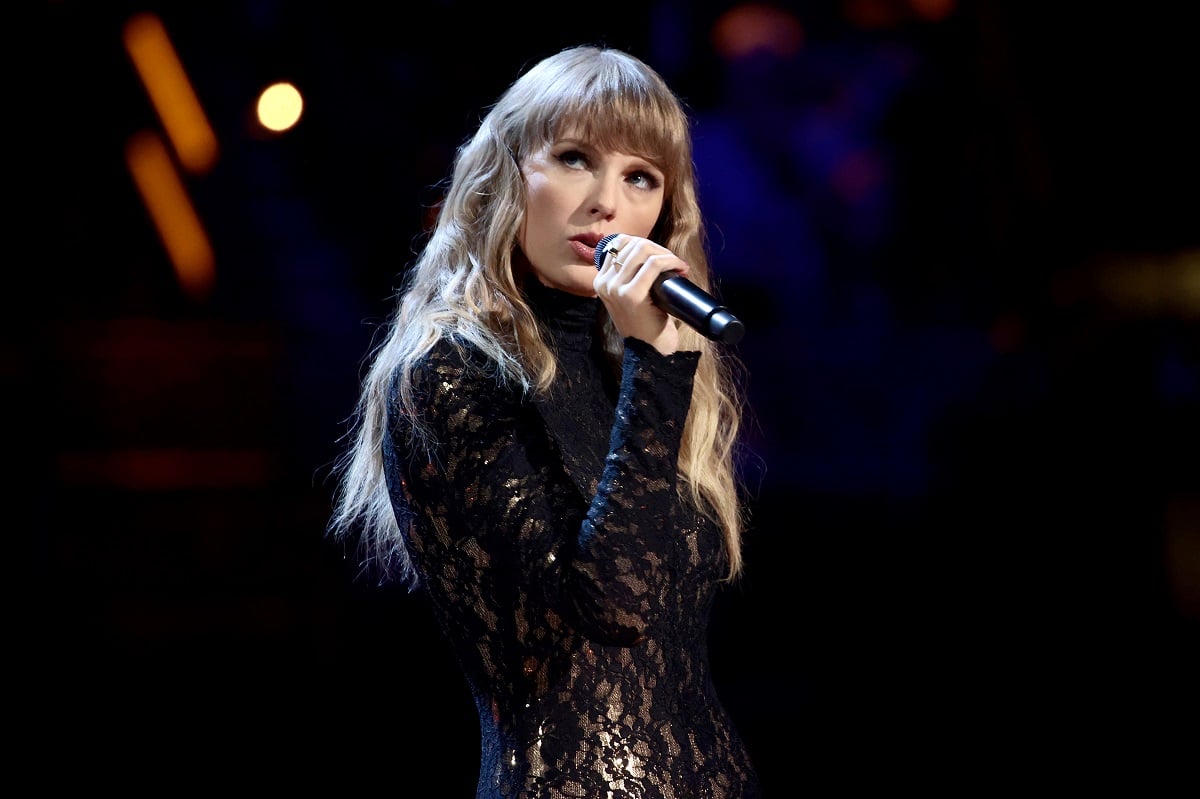 For her part, Swift is equally as forthcoming with praise for her friend and his creative "experimentation" within the genre. The Grammy-winner expressed how Urban's artistry made an impact on her. "His melodies and inflections influenced me so intensely because they were so different from what I was hearing in country at that time, incorporating rock, pop, and blues into the mix," she told Rolling Stone in 2021. "He absolutely redefined the genre for me, by making it a wider and more expansive place to create from within."
In the article, Urban explained his musical genius was not well received by others in country at the time. "You don't really get help and support until they see that you're really becoming a part of the community," he said. "It's very hard." Rather than switching genres entirely, he focused on releasing country singles for radio, while saving the more unique tracks to build out his albums.
Swift has done this with her music as well. She began leaning into pop with her 2012 album, Red, before releasing her first official pop album, 1989, in 2014. Today, Swift is a pop artist first, but her sister albums Folklore and Evermore showed a shift into indie rock and, not coincidentally, more of her country roots.
Swift and Urban continue to collaborate
The mutual admiration and appreciation between the friends recently brought them together for Swift's rerecorded album Fearless (Taylor's Version). The album features Urban on background vocals and guitar for two songs.
Swift shared this news with her fans ahead of the album's release in April 2021. "I'm really honored that @KeithUrban is a part of this project, duetting on 'That's When' and singing harmonies on 'We Were Happy,'" she wrote. "I was his opening act during the Fearless album era and his music has inspired me endlessly."
They're two of the biggest stars in music currently. So while Taylor Swift and Keith Urban's music may not be easily categorized, it is among the best and most inspired of our time.