Taylor Swift Personally Approved of 'Ivy' Being Used During Emily and Sue's Romantic 'Dickinson' Scene
On Dec. 17, a new episode of 'Dickinson' premiered on Apple TV+. The 'Dickinson' episode featured Taylor Swift's song 'Ivy' during an important scene.
On Dec. 17, season 3 episode 9 of Dickinson, titled "Grief is a Mouse," premiered on Apple TV+. In the episode, Taylor Swift's song "Ivy" is used during a key scene featuring Emily Dickinson (Hailee Steinfeld) and Sue Gilbert (Ella Hunt). It turns out Swift personally approved the use of "Ivy" in Dickinson.
[Spoiler Alert: This article contains spoilers for season 3 episode 9 of Dickinson.]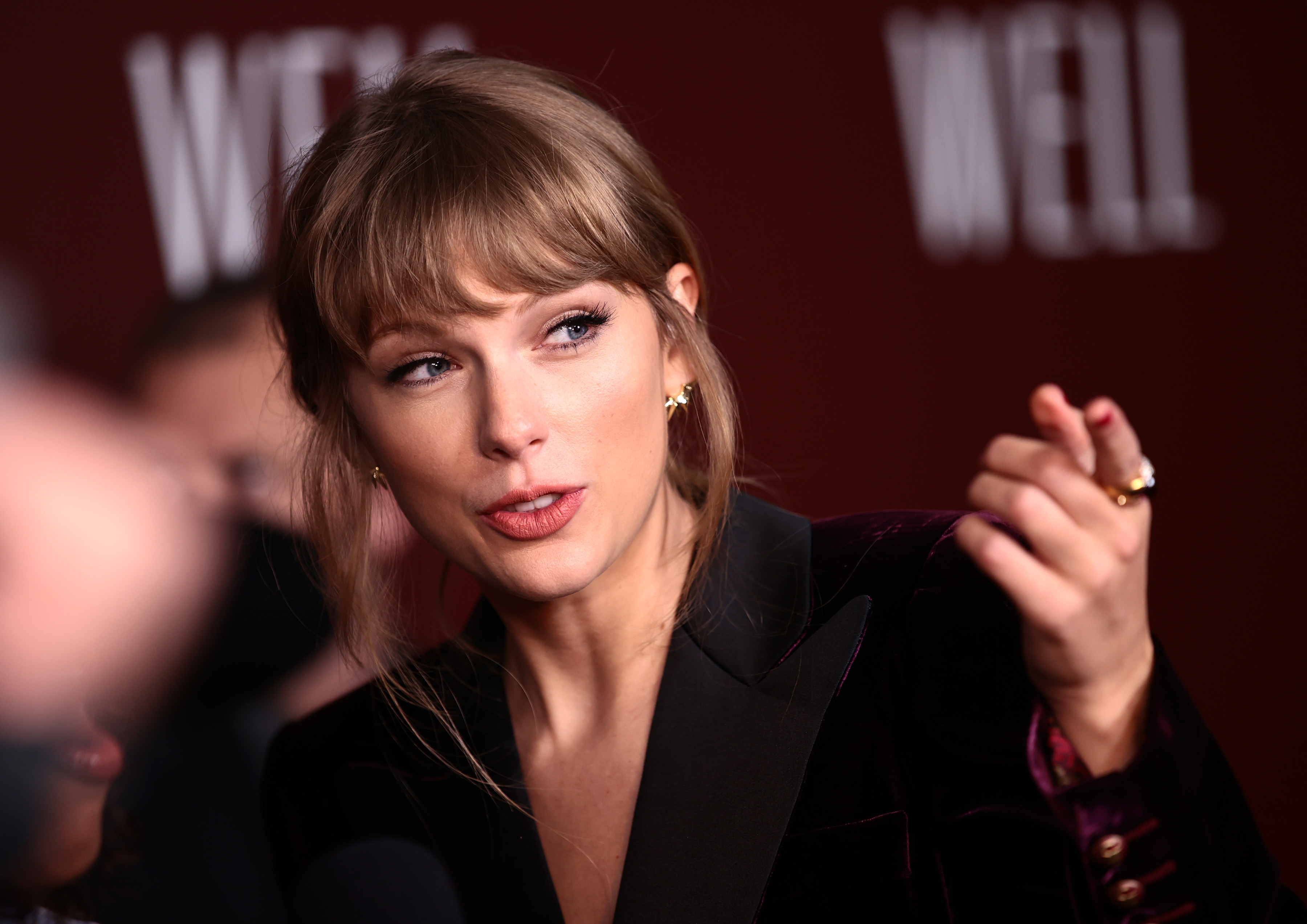 Taylor Swift's song 'Ivy' was used in 'Dickinson'
Season 3 of Dickinson will be the show's final season. "Grief is a Mouse" features a highly-anticipated love scene between Emily and Sue. Toward the end of the scene, "Ivy" by Swift plays.
The Dickinson scene and ending credits feature the chorus of "Ivy," which includes the lyrics:
"Oh, godd*mn / My pain fits in the palm of your freezing hand / Taking mine, but it's been promised to another / Oh, I can't / Stop you putting roots in my dreamland / My house of stone, your ivy grows / And now I'm covered in you,"
Taylor Swift approved of 'Ivy' being used in 'Dickinson'
After the Dickinson episode premiered on Apple TV+, showrunner Alena Smith revealed how "Ivy" was able to be included in the show's episode. According to the showrunner, Swift personally approved of the inclusion of the track.
"That one went all the way to the top," Smith told Decider. "I was so, so honored that Taylor said yes, and I cannot imagine a better song for that moment, and for the end of that episode."
Swift released "Ivy" in 2020 on her album evermore, which is nominated for Album of the Year at the upcoming 2022 Grammy Awards.
In an interview with Buzzfeed, Smith revealed why she wanted to include "Ivy" on Dickinson.
"I wanted that song because it means so much to the fans who have all convinced themselves that Taylor Swift wrote it about Emily and Sue," Smith told Buzzfeed.
The showrunner continued, "I don't really think that's probably true, but I love the song, I love that whole album, and I really wanted it to be the end credits song for this episode, obviously, for all those reasons."
Hailee Steinfeld loves the inclusion of 'Ivy' on 'Dickinson'
In an interview with TV Insider, Steinfeld discussed the scene between Emily and Sue and the importance of "Ivy" being included in the episode.
"Music, as I'm sure you know, plays such a huge role in this show. So it's always been incredibly important to Alena [Smith] and I, and everyone involved, to have that perfect song for the perfect moment. It can be so powerful and it can make or break a moment," Steinfeld said.
The series' star also acknowledged the connection Swift's album evermore has to Dickinson.
"We get so lucky that we're able to make them a part of our show but to have this song in this particular moment was crazy," Steinfeld told TV Insider. "When evermore came out and there was all of that talk around the fact that it felt very Dickinson-esque to then have this song not just as a part of our show, but a part of this moment that is so symbolic and so specific, it's perfect."
The series finale of Dickinson will premiere on Apple TV+ on Dec. 24.