Taylor Swift Shares Pride Month Message on Instagram and Twitter: 'How You Identify Shouldn't Put You in Danger'
Taylor Swift began Pride Month with a special message to the LGBTQ community. The star made sure to vocalize where she stands in 2021, as she has for years now. Swift posted an Instagram story and Twitter post with a rainbow background to start the celebratory month off right. Here's what she said.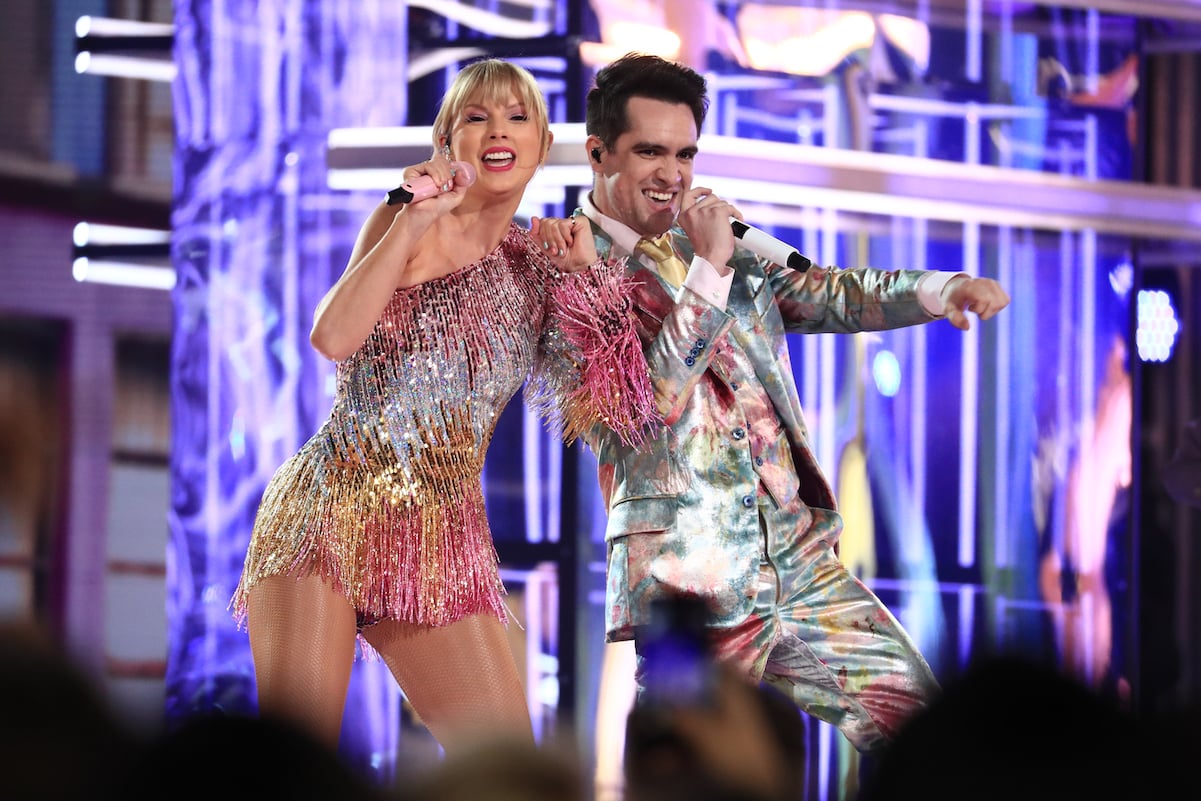 Taylor Swift came out as an LGBTQ ally with songs 'You Need to Calm Down' and 'Welcome to New York'
Swift released "Welcome to New York" as a single ahead of her 2014 album 1989. Many LGBTQ fans interpreted the line: "You can want who you want / boys and boys and girls and girls" as a nod to their community.
While Swift at that point was not abundantly clear about her allyship, she explicitly came out with support to the community in 2019 with "You Need to Calm Down." The song's lyrics contain clear references to the hate and "shade" that gay people face, as well as name-dropping GLAAD.
A couple of months later, for the September 2019 Vogue cover story, Swift told the outlet about a conversation she had with friend Todrick Hall. She said that he asked her what she would do if her son was gay.
"The fact that he had to ask me… shocked me and made me realize that I had not made my position clear enough or loud enough," Swift expressed. "'If my son was gay, he'd be gay. I don't understand the question.'"
"If he was thinking that, I can't imagine what my fans in the LGBTQ community might be thinking," Swift stated. "It was kind of devastating to realize that I hadn't been publicly clear about that."
Taylor Swift honors Pride Month 2021 on Instagram and Twitter: 'How you identify shouldn't put you in danger'
RELATED: A Longer Clip of 'Wildest Dreams (Taylor's Version)' is Released in New 'Spirit Untamed' Trailer'
Related post url: 
Around 9 a.m. PST on June 1, Swift posted an Instagram story and Twitter post to honor Pride Month. She shared a statement against a rainbow background.
"I want to take a moment to thank the courageous activists, advocates, and allies for their dedication to fighting against discrimination and hatred," Swift wrote. "As always, today I'm sending my respect and love to those bravely living out their truth, even when the world we live in still makes that so hard to do."
She continued: "Who you love and how you identify shouldn't put you in danger, leave you vulnerable, or hold you back in life."
The "Betty" singer emphasized her support toward GLAAD's #SummerOfEquality. She also said she supports the Equality Act. "Happy Pride Month," Swift finished.
This wasn't the first time Swift came out with love toward the LGBTQ community during Pride Month.
Taylor Swift celebrated Pride Month in 2019 by singing with Jesse Tyler Ferguson at The Stonewall Inn
Right after Swift announced her album Lover in June 2019, the star popped up at The Stonewall Inn to sing her song "Shake It Off" with her friend Jesse Tyler Ferguson.
"It's an absolute honor to be here at The Stonewall Inn," the singer said after finishing her performance. "Thank you for being so wonderful. So fun dancing with you. Happy Pride Month, thanks so much!"