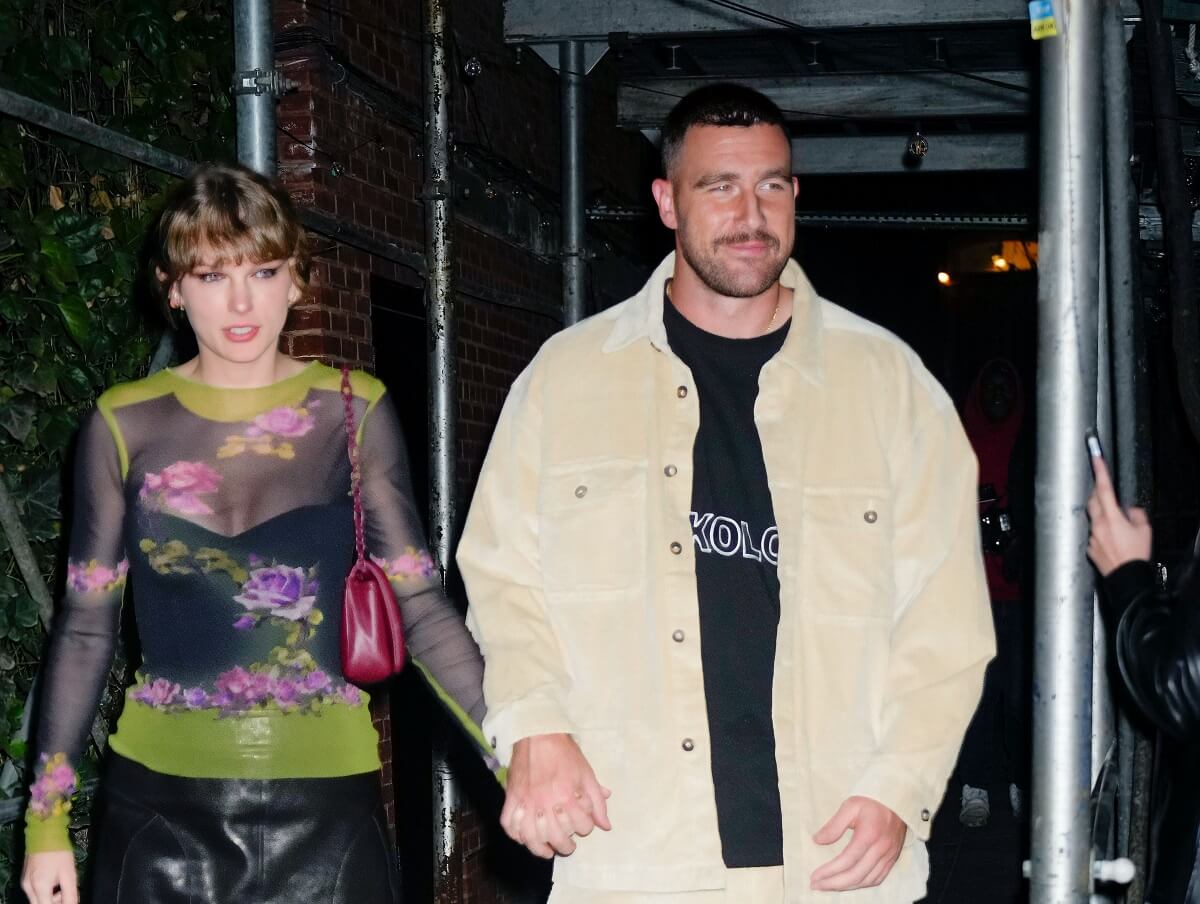 Taylor Swift Pulled Out Her Signature Dating Move With Travis Kelce
Find out what Taylor Swift's go-to dating move is that she did right away with Kansas City Chiefs player Travis Kelce.
After weeks of speculation, Taylor Swift and Travis Kelce confirmed what we all thought after they were spotted holding hands while out and about in New York City. A few weeks later, the Kansas City Chiefs tight end accompanied his girlfriend to her Eras Tour show in Argentina.
But even before they made it clear they were an item, some pointed out a major clue that the NFL player was Swift's new Romeo because of the signature dating move the singer pulled out during the first football game she attended.
Taylor Swift's signature dating move was on full display during the first game she attended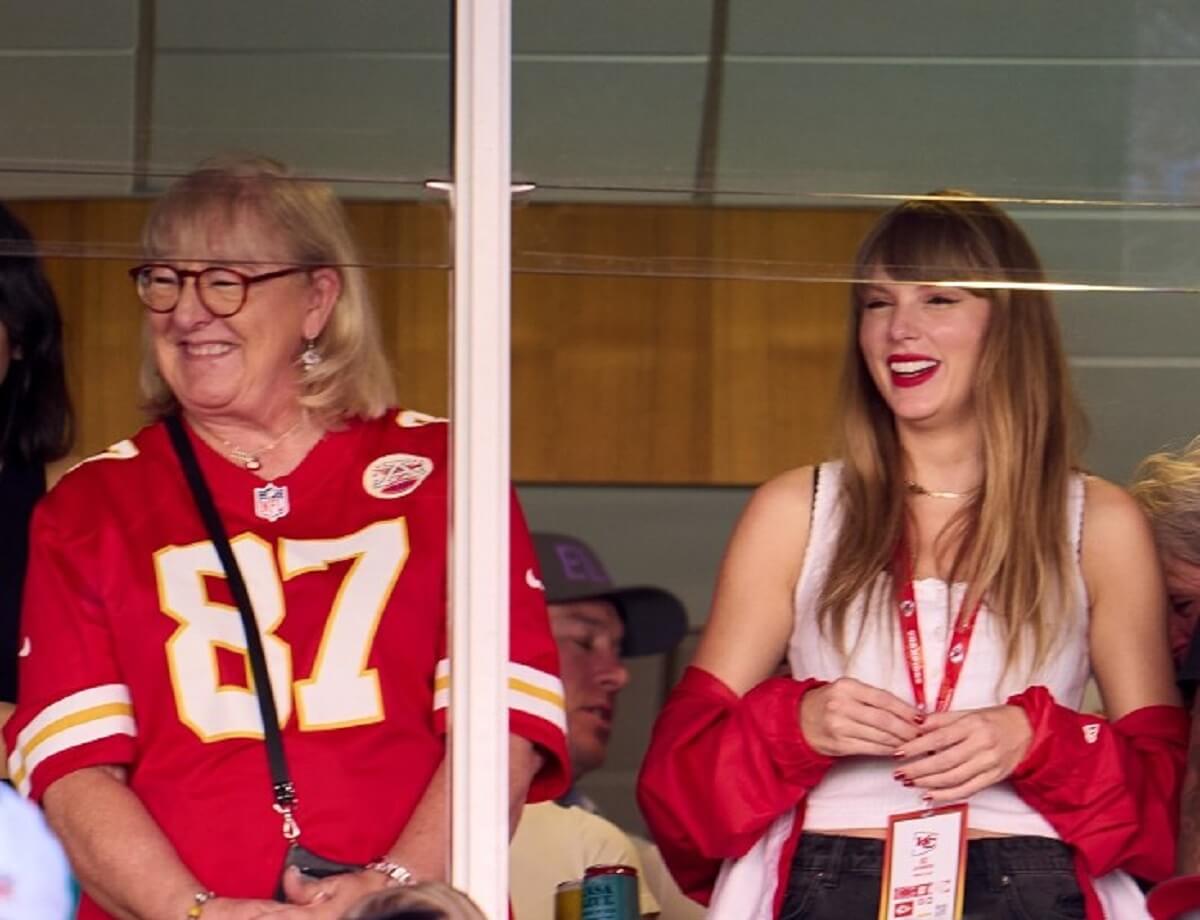 Even before the couple publicly made things official some Swifties were certain they were together. How, you ask? Well because the "Blank Space" artist pulled out her signature dating move by spending time with Travis' mom, Donna Kelce.
A number of fans have noted that hanging out with the mother is Swift's MO and a way to tell if she's romantically involved with someone. As many Swifties pointed out, that was the case with the last few men she dated before Travis including Matt Heal, Joe Alwyn, and Tom Hiddleston.
She was spotted with Healey's mom backstage when she was linked to her son in July. Before that, cameras caught Swift out and about with Alwyn and his mom in England. And prior to that, Swift had a beach day with Hiddleston and his mom. So seeing the singer in a suite laughing and cheering with Travis' mother had many fans convinced she was dating her son. Some Swifites believe that pop star's way to win over a man's heart is to win over his mom's as well.
What Donna Kelce has said about hanging out with Swift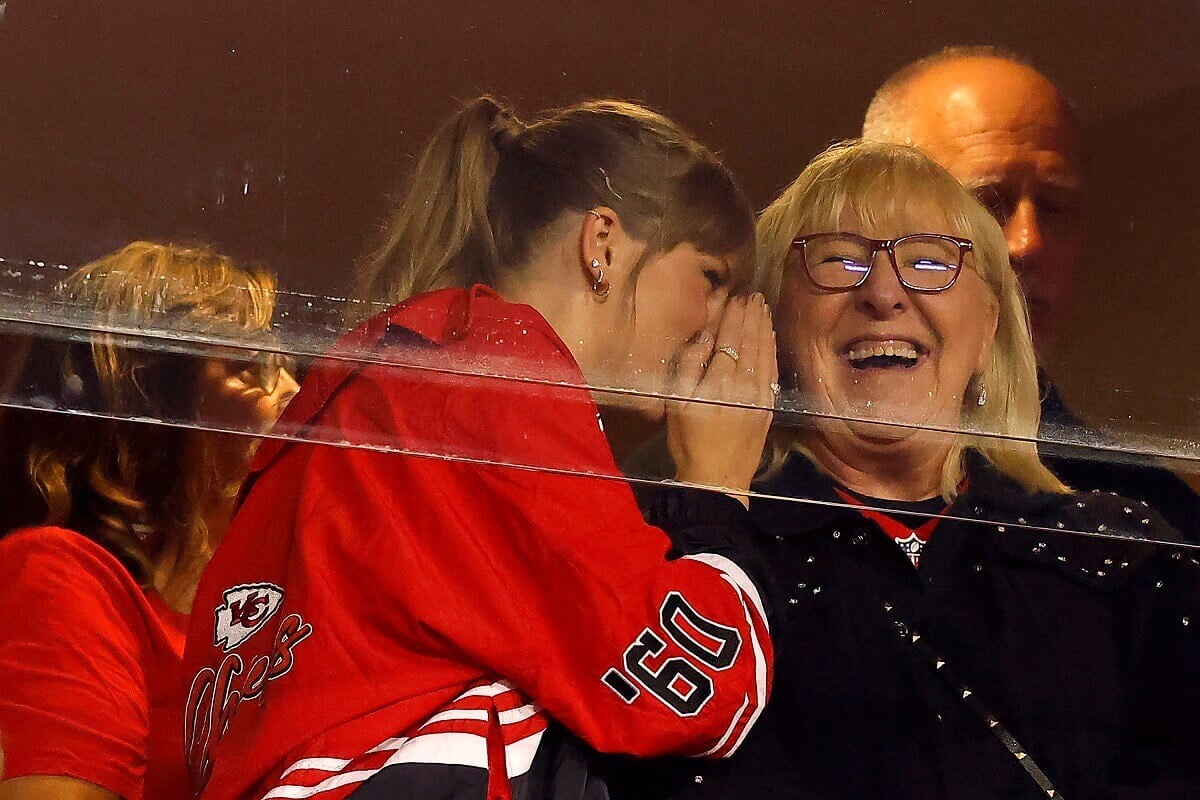 So how has Donna enjoyed the company of Swift? During an interview on Today, Mama Kelce was asked about that and all the attention her appearances with the pop icon have gotten.
 "It's just very surreal," Donna admitted. "In fact, I was just thinking on Sunday … everything that has happened within the past 12 months … I feel like I'm in an alternate universe. It's not the one I grew up in for sure. So it's very, very fun. It's exciting but also taxing."
She then talked about the screen time she's garnered with Swift over the past few weeks and added: "I think about right now [people] are probably saying it's getting out of control."
"All I can tell you is that the NFL is laughing all the way to the bank," Donna said about the league making it a point to show Swift at games and mention her romance with Travis. "You know what I'm saying? Good for the [NFL]. They're getting the ramifications of everything. I can tell you this that they've told me personally that the Kelce family has done more good PR for football than they could have had if they paid a $1 million PR firm."