Taylor Swift Revealed Her Album 'Reputation' Was 'Just a Metaphor'
'evermore' artist, Taylor Swift, revealed that her sixth studio album, 'Reputation' was just a metaphor. But what is it a metaphor for?
Throughout her career, Taylor Swift has found many ways to explore within her artistry. Spanning numerous musical genres like country, pop, indie folk, and alternative rock, Swift likes to keep people guessing. But one of her albums, in particular, is a true outlier within her discography. That album is, of course, Reputation.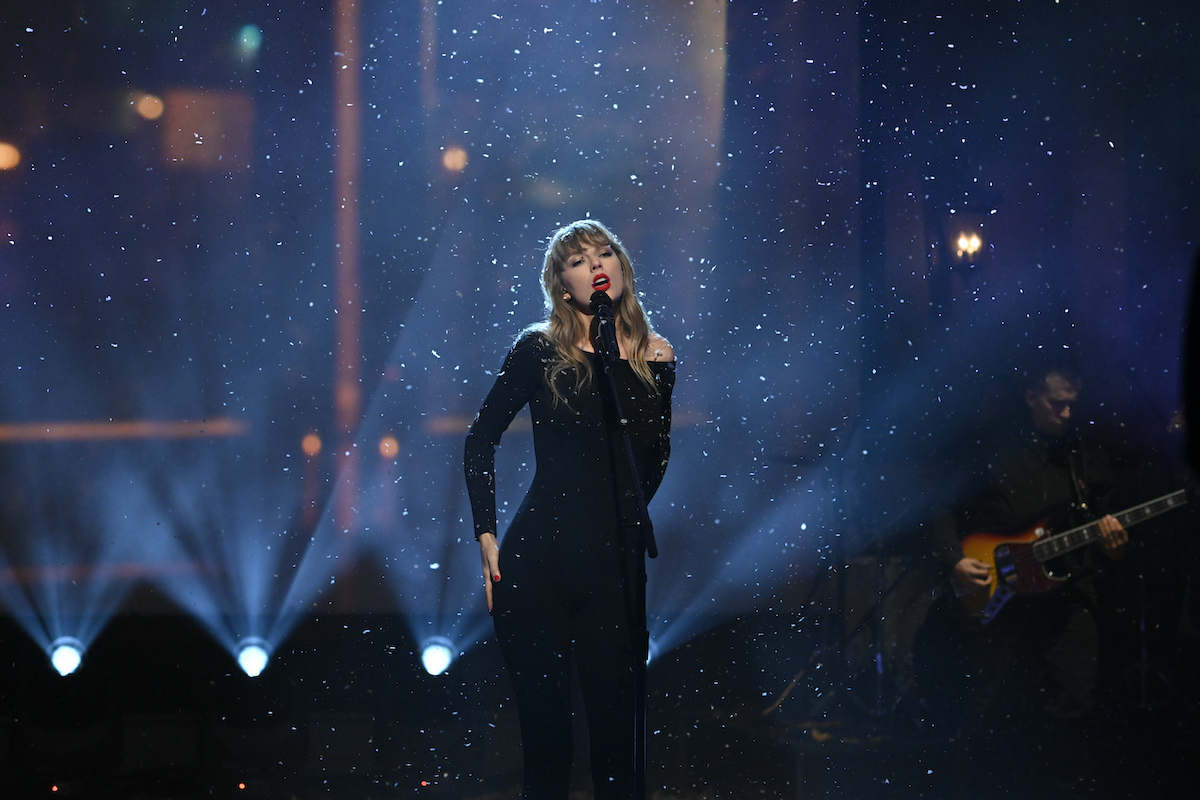 How does 'Reputation' differ from other Taylor Swift albums?
Reputation serves as Swift's sixth studio alum. Not only is it sonically different from her previous and future works, but the way the songwriter approached it was also unique. Up until that point, Swift had done tons of press prior to releasing a new album. She invested time in painstakingly explaining her inspiration for songs and her processes for creating the album. However, she was notoriously tight-lipped about Reputation.
As Swift was going through a tumultuous time in her personal life, she opted not to speak about Reputation. Instead, she wanted the work to speak for itself. And while it was challenging for Swift to deal with negativity in the media, the criticism became fodder for her album. Years after Reputation was released, Swift spoke with Rolling Stone about how her life served as a catalyst for the album.
The 'Red' artist reveals that her sixth album was just a metaphor
"When my life took a very dramatic shift, all of a sudden I knew what to make next — which is a strange dichotomy to feel like, 'Whoa, this is all really weird, twisted, dark and dramatic, but I can't stop writing,'" Swift shared. Continuing on, Swift revealed that the entire album was actually a metaphor. "You know, the whole of Reputation was just a metaphor," the songwriter shared.
But what exactly was Reputation a metaphor for? The "I Bet You Think About Me" singer revealed that it served as a reaction to the criticisms she was receiving. Swift chose to embody the narrative that the media had created for her and write from that unique perspective. This decision inspired her creatively but also helped her cope with some of the criticism that she was experiencing.
Swift used her negative press as inspiration for 'Reputation' and 'Blank Space'
"I think I would have made Reputation whether or not I actually put out the album or ever made another album again," Swift admitted. "That album was a real process of catharsis, and I thought I experienced catharsis before, but I'd never had until that album, because it was creating this strange defense mechanism. And, I'd never really done that in that exact way before. The only way I'd done it in the past, was with "Blank Space", which I wrote specifically about criticisms I had received for supposedly dating too many people in my twenties. I took that template of, OK, this is what you're all saying about me. Let me just write from this character for a second."
Writing from a different character certainly unlocked some new sounds from Swift. Furthermore, penning Reputation likely helped Swift write from the perspective of different characters on folklore and evermore. We're sure fans can't wait to see what characters Swift chooses to write from next.