Taylor Swift Revealed Why She Doesn't Whine About Being Exhausted
Taylor Swift got candid about how she manages to combat exhaustion and why she doesn't complain about not having days off.
Taylor Swift has been working for the overwhelming majority of her life. The "Blank Space" songwriter was only a teenager when she became a household name. Her penchant for writing songs that hold relatable narratives has helped her become one of the biggest names in modern music. But Swift's fame, wealth, and general success doesn't come free of sacrifices.
Being a global pop superstar can be challenging. Pre-pandemic, Swift was consistently touring, making music, promoting albums, etc. And even when the coronavirus (COVID-19) pandemic forced the "All Too Well (Taylor's Version)" singer inside, she was still working hard. Swifties may recall that she surprise-released two albums: folklore and evermore in 2020. Since then, she's been steadily re-releasing her old catalogs in a bid to own her own masters.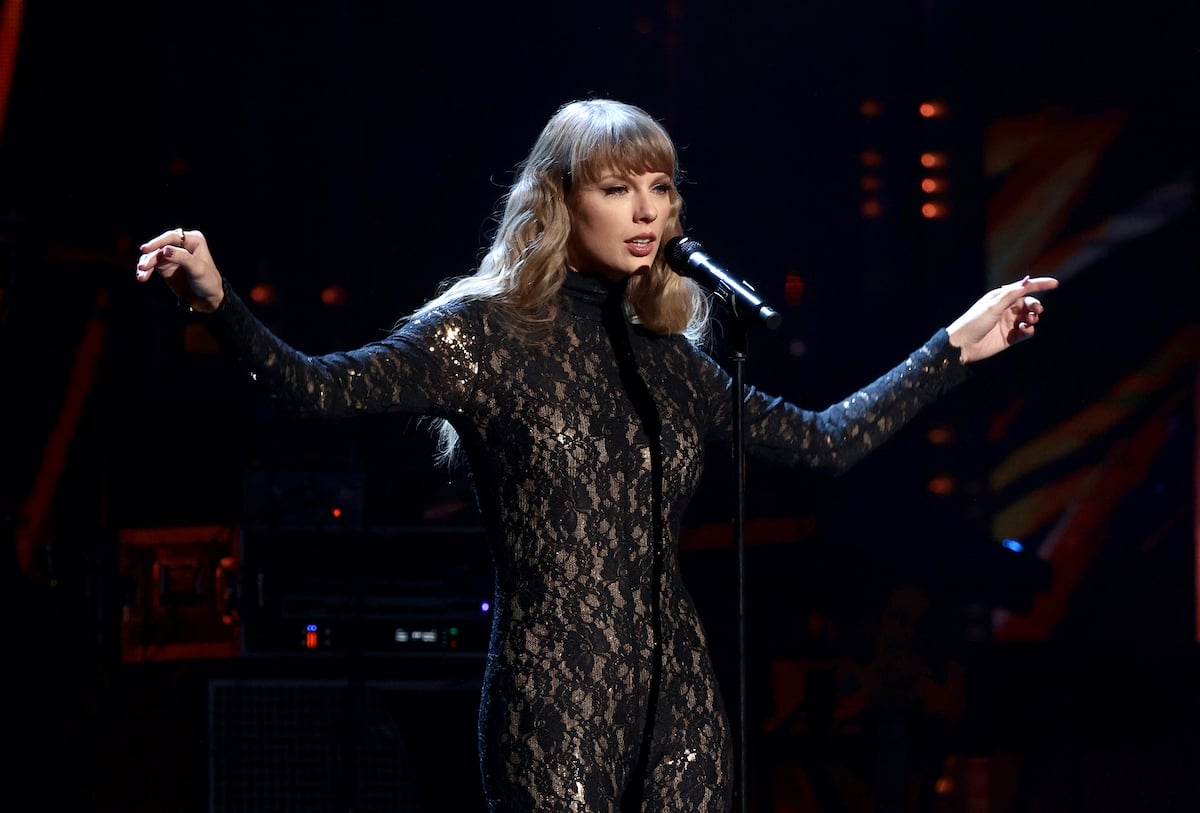 Why Taylor Swift won't whine about being exhausted
But despite how exhausting Swift's chosen path is, she rarely complains about it. In the age of "burnout culture" Swift doesn't really speak about how taxing her job is. Perhaps this is because Swift is strategic about how she classifies time off so that she doesn't feel the weight of being overworked even when her schedule is particularly unyielding.
"I'm one of those people who, in my mind, I classify it as 'a day off' if I just have five hours free," Swift shared with Camels and Chocolate. "Because I don't like to feel overworked and I don't like to be one of those people who complains about how exhausting their job is. People who whine about that are, I think, statistically less fun to be around."
The 'All Too Well' singer shares that some of her friends struggle with feeling like they don't have enough time off
Continuing on, Swift admitted that even some of her own friends struggled with the concept of a day off. "I have friends who if they send an email and are like, 'Oh, this was a be a day off, and now it's not. I have to work,'" Swift recalled. "You cannot live your life this way. This is not a productive way to live your life. I classify my days off as ways that other people who consider workdays, but it keeps me sane, which I guess is the main goal at hand here."
Swift has learned to take self-imposed breaks from the public eye
Swift's mindset has likely helped her fight the effects of being overworked. And, in recent years, she's learned to take time away from being a public figure to protect herself as well. Fans will recall that after her infamous feud with Kanye West and Kim Kardashian West, she vanished from the public eye. According to the songwriter, only a few people even knew where she was at the time and had access to her. Considering the longevity of Swift's career, it makes sense that she's so meticulous about carving out time for herself, be it months or even just a few hours.