Taylor Swift Is Scary but Her Fans Might Be Scarier
It seems that Taylor Swift woke up today and chose violence. And really, we should have expected it. After all, the singer has a penchant for dropping albums, promotions, easter eggs, and more on days that somehow add up to her lucky number, 13. As today is August 5 or 8/5, and 8 + 5 = 13, some of her fans were anticipating that she had something up her sleeves just for them. Never one to disappoint, Swift released a teaser for the bonus track off of her upcoming album, Red (Taylor's Version).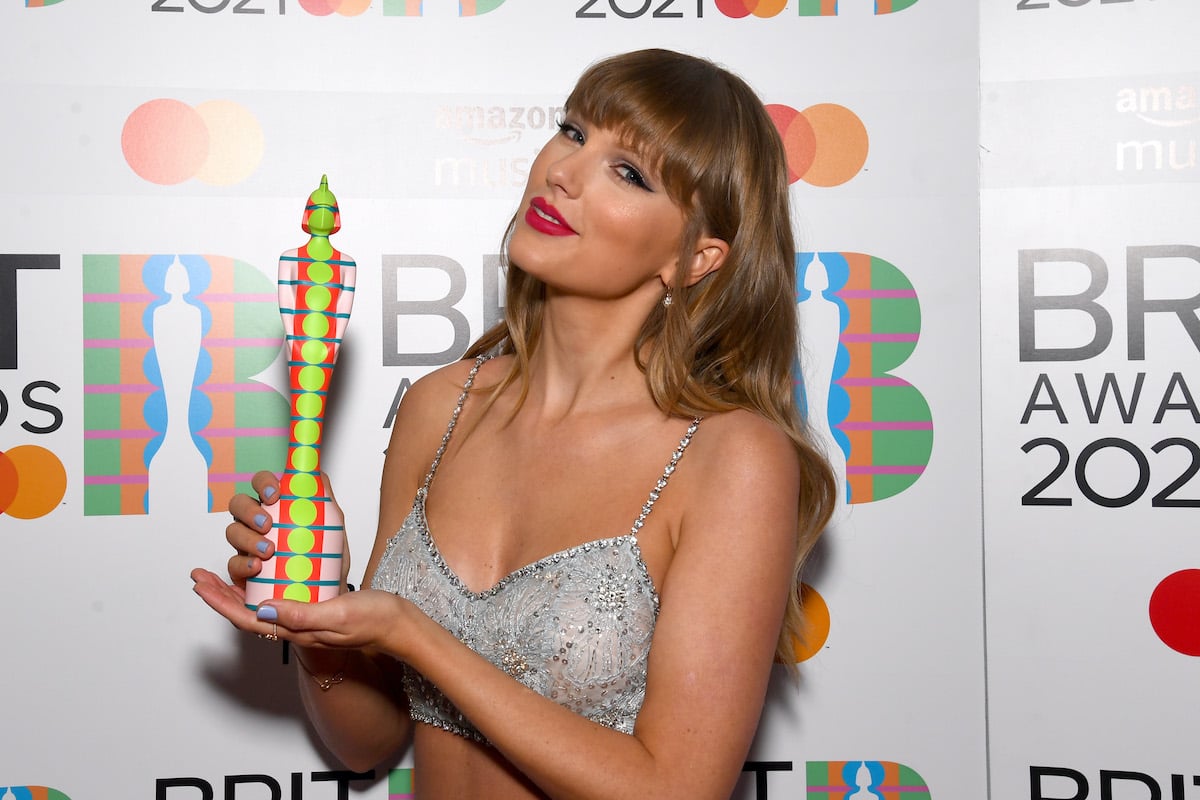 Even if you're not a diehard Swiftie, you likely know that the Pennsylvania native is re-recording her first six albums: Taylor Swift, Fearless, Speak Now, Red, 1989, and Reputation. While Swift owns the masters for her most recent albums: Lover, folklore, evermore, and Fearless (Taylor's Version), she is currently re-recording the rest of her body of work so that she can have full control over them. This way, Swift's songs will be able to appear in movies, commercials, and more and her former label, Big Machine Records, will not continue to benefit from her life's work.
Taylor Swift is in the process of re-recording her first six albums
In the past two years, Swift has been especially vocal about how important it is for artists to own their work. Being vocal on this issue has inspired other artists, like Olivia Rodrigo, to negotiate owning their masters in their contracts when signing with a record label. Swift is going out of her way to make extremely similar re-recordings of her albums for fans who were already in love with the originals. The "You Belong With Me" singer worked with nearly all of the same people to recreate her sophomore album. Though her fans were already on board with her decision to re-record her albums, she further enticed them by releasing bonus songs (from the vault) that had never previously been heard.
RELATED: Taylor Swift's Version of 'Fearless' Won't Win Any Grammys for 1 Reason
Swift's tactics seem to be working brilliantly. After Fearless (Taylor's Version) performed well, earning Swift yet another No. 1 debut, she announced that Red (Taylor's Version) was her next album that was in the works. Though the album isn't releasing until November 19, Swift just dropped clues for her fans about the bonus tracks that will be included on the 30 track album.
The 'All Too Well' singer posts easter eggs for her upcoming album, 'Red (Taylor's Version)'
"*presses post* *cackles maniacally* Level: casually cruel in the name of being honest," Swift captioned a video that she posted to social media. The video features a red vault that opens and has nonsense words coming out of it. In the background, it seems as if some rendition of "All Too Well (Taylor's Version)" is playing. To the average person, the video seems to be an impossible puzzle. But, it didn't take long before Swifties began cracking the code.
RELATED: Taylor Swift Fans Are Attacking Olivia Rodrigo on Instagram
Swift's fans have already guessed the bonus tracks and named Phoebe Bridgers as a featured artist
Somehow fans of Twitter seemed to discern that Swift's nonsense words make up a potential word search. After configuring them, they began guessing potential bonus tracks on Red (Taylor's Version). So far, fans have determined the songs to be: "Ronan", "Better Man", "Forever Winter", and "Message in a Bottle". Furthermore, fans found the words "minute + version" in the search, which seemingly refers to Swift releasing the 10-minute version of "All Too Well." Finally, Swift's fans found the words Phoebe Bridgers in the puzzle which hints that Bridgers will be featured on one of Swift's bonus tracks.
Clearly, Swift's mind is pretty scary to come up with such intense easter eggs. But, considering how quickly her fans were able to crack the clues for Red (Taylor's Version), we'd argue they're much scarier.