Taylor Swift Screamed at Ellen DeGeneres After Being Grilled by Her on 'The Ellen DeGeneres Show'
Ellen DeGeneres fans are seriously disheartened by the current allegations set against the comedian. While DeGeneres is known for her funny jokes and sweet demeanor on The Ellen DeGeneres Show, several employees of the show and celebrities have come forward to share their experiences with her — and they aren't good.
Now, we're taking a look back at DeGeneres' awkward interview with Taylor Swift nearly a decade ago. And Swift is nearly in tears after DeGeneres makes fun of her dating life. Here's what happened.
Ellen DeGeneres is being called out for the toxic environment of 'The Ellen DeGeneres Show'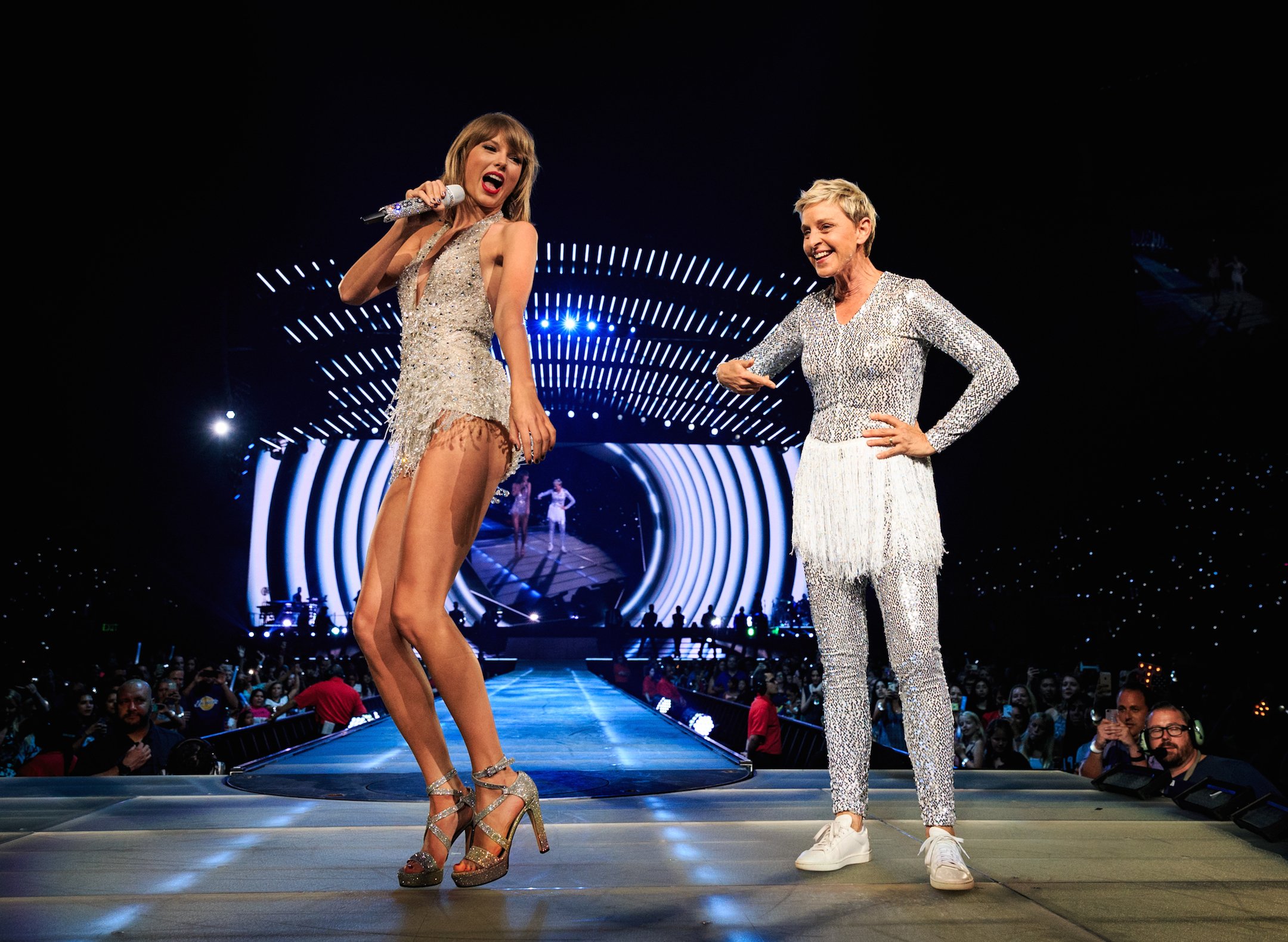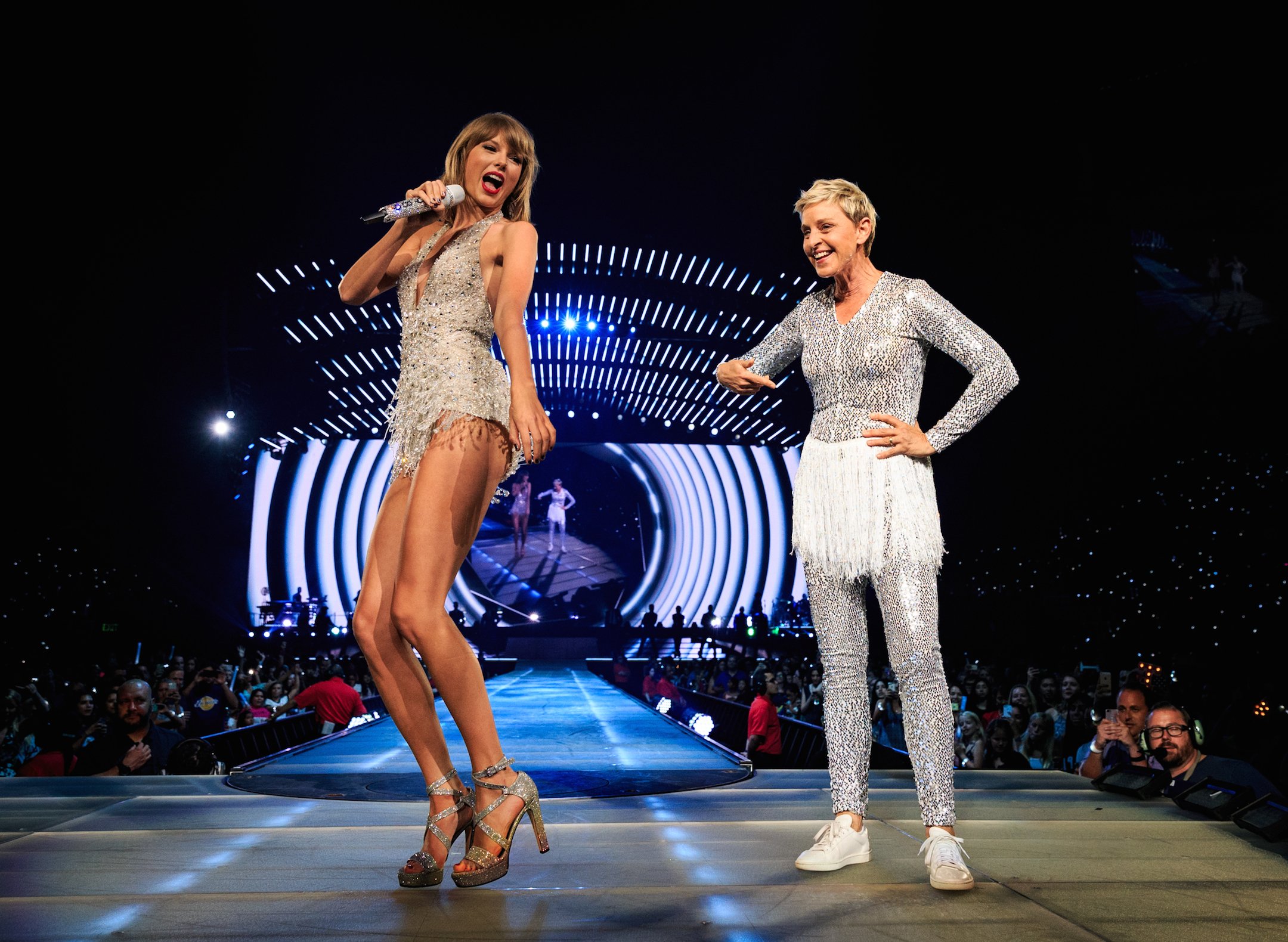 According to Us Weekly, Buzzfeed was the first to report that staff members on The Ellen DeGeneres Show claimed they experienced racism and intimidation while working. And DeGeneres herself has been accused of being totally unpleasant to be around. Now, DeGeneres is dealing with the backlash. And it sounds like she's attempting to make some changes and extend a few olive branches where they're needed.
Stephen "tWitch" Boss joined DeGeneres' team in 2014, and he claimed there's a lot of positive change happening currently. "We can't speak too much legally about it, but I'll say this, there's been love," he told Us Weekly in August 2020. "Obviously there's some things to address, but from my standpoint and from countless others, there's been love. I'll just leave it at that until there's a time where we can address more publicly."
DeGeneres also issued her own apology to her staff. Cosmopolitan notes a source told People that DeGeneres explained she "wasn't perfect" but she's trying to learn from her mistakes.
"They're putting in real structures and resources for people so this never happens again and that is extremely important to Ellen," the source continued. "She was emotional seeing everybody. They're family."
DeGeneres once humiliated Taylor Swift on the show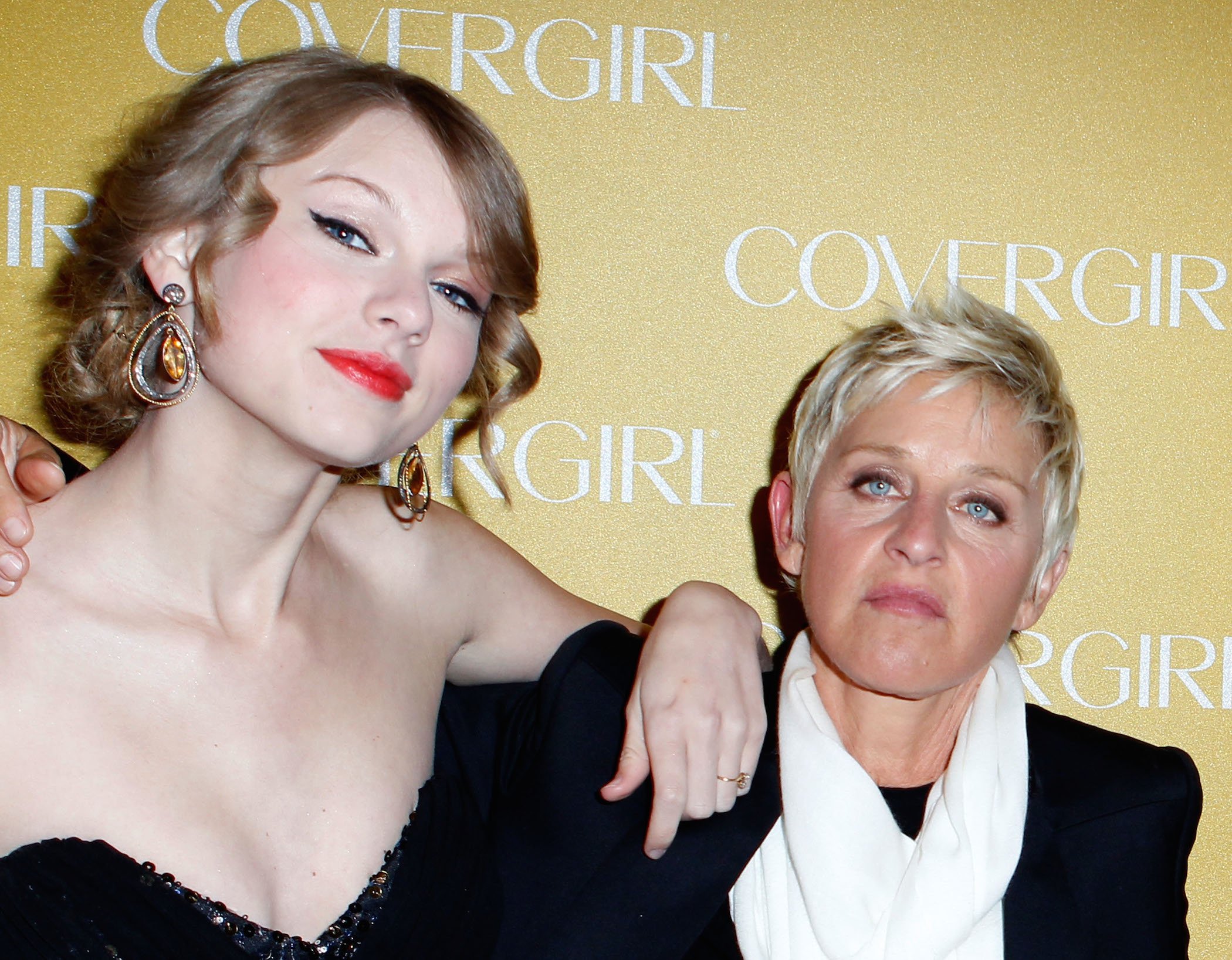 Those who've kept up with DeGeneres over the years may remember when she completely humiliated Swift. DeGeneres starts the interview by asking Swift how her "boyfriend," Zach Efron, is doing. Swift clearly doesn't think it's funny, as she snaps back, "We actually never dated." To that, DeGeneres says, "Yes you did."
DeGeneres then asked to play a game with Swift. The host told Swift she was going to put photos on a projector showing Swift with various men by her side, and Swift is to ring a bell every time one of those men is someone she's dated. Unfortunately, Swift makes it clear she's uncomfortable with the game.
After several photos passed, Swift finally hits her breaking point. "Stop it, stop it, stop!" she yells. "This makes me feel so bad about myself," Swift notes. "Every time I come up here, you put a different dude up there on the screen, and it makes me really question what I stand for as a human being. There's never been two guys on the screen two visits in a row. It's sad."
Fans of the show were upset for Swift
After DeGeneres was called out for her allegedly rude on-set behavior, fans are looking at these clips with a careful eye. And many are offended by what happened to Swift on the show.
"Why is this not being considered as bullying in a serious way?" one commented on the YouTube clip.
"This whole 'Taylor is a serial dater' is so rude and mean to her," another wrote. "I don't find it funny AT ALL."
"This is such a nasty interview," yet another added. "This isn't OK at all."
"You can see she felt uncomfortable and clearly didn't want to play the game … she said 'I dont want to' like 3x and ugh this was horrible to watch honestly … I felt bad for her," another fan wrote.
We're hoping DeGeneres has learned from this experience with Swift and will be more sensitive next time.
Check out Showbiz Cheat Sheet on Facebook!