Taylor Swift Shares She Is Re-Recording Her Old Songs in Her AMAs Acceptance Speech
The 2020 American Music Awards aired on Nov. 22, and Taylor Swift ended up taking home the award for Artist of the Year. While Swift won the top prize of the night, she did not accept the award in person. Instead, Swift sent in a recorded speech and revealed she could not attend the awards show because she is busy re-recording her first five albums.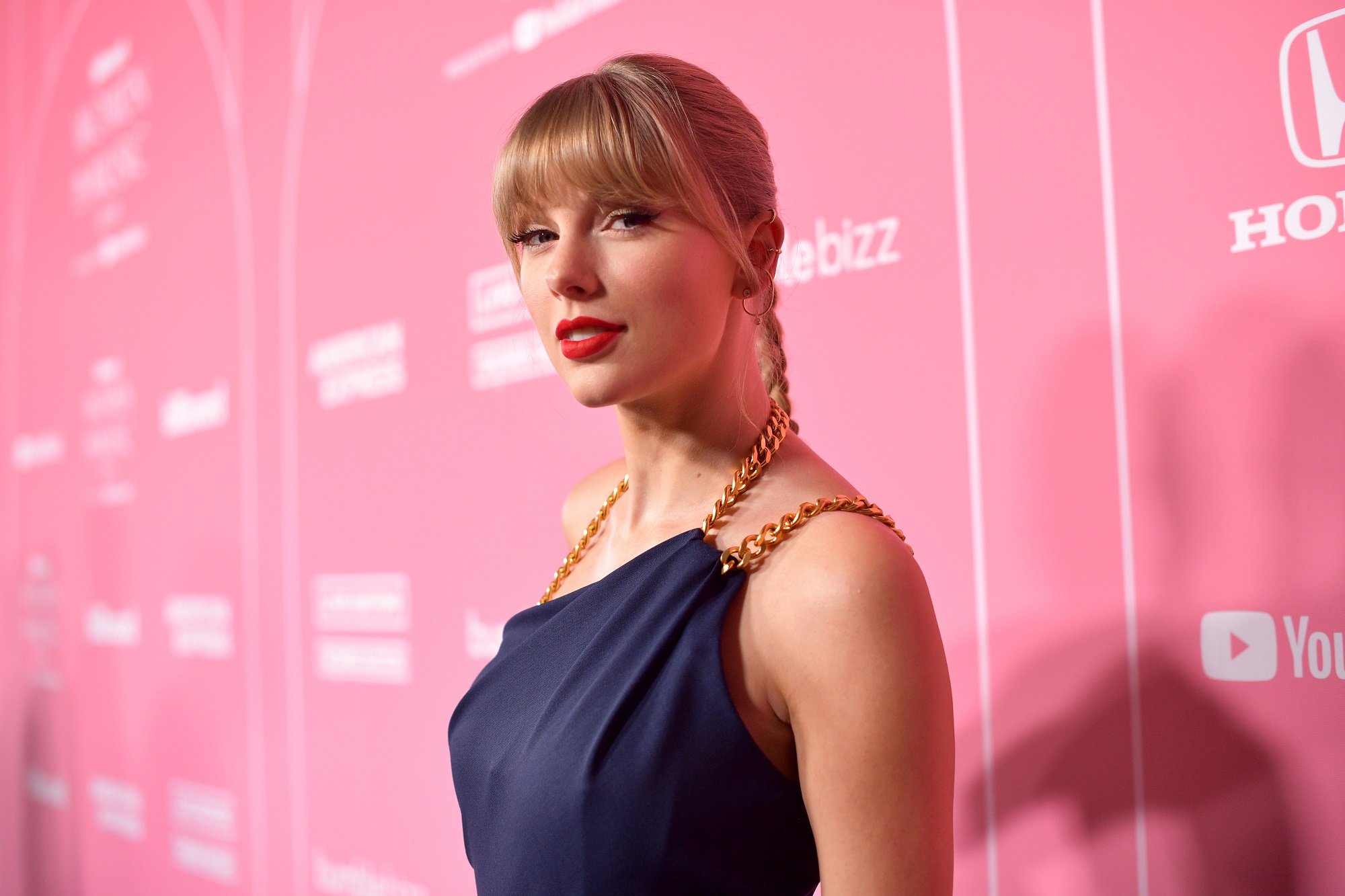 Why Taylor Swift is re-recording her albums
When Swift began her career, she signed with Big Machine Records which was founded by Scott Borchetta. With the label, she produced her first six albums: Taylor Swift, Fearless, Speak Now, Red, 1989, and Reputation.
Instead of re-signing with Big Machine Records when her contract was up, Swift signed with Universal Music Group which would allow her to own her master recordings. Borchetta sold Big Machine Records to Scooter Braun in June 2019, and Braun acquired the masters to Swift's first six albums.
In November 2020, Swift was able to begin re-recording her first five albums. By releasing the re-recordings, Swift can gain back her masters and possibly reduce the value of the originals.
RELATED: Could Taylor Swift Release the 10-Minute Version of 'All Too Well' With the F-Word?
She is currently re-recording her albums
At the 2020 AMAs, Swift won Artist of the Year. For her acceptance speech, she recorded a video message for her fans to thank them for voting for her.
She also told fans that the reason she was not present is because she is re-recording her albums, saying:
"Oh hey guys, thank you so much for this! This is a fan-voted award, which means so much to me. You guys have been beyond wonderful all the years of my career but especially this one when we've been so far apart. We haven't been able to see each other in concert, but I still feel really connected to you through the music and your reaction to folklore and all the ways in which your imagination honored that album. I just love you so much and I'm really, really lucky because of you. The reason I'm not there tonight is I'm actually re-recording all of my old music in the studio where we originally recorded it. So it's been amazing, and I can't wait for you to hear it but have a great night! I love you so much and thank you, thank you, thank you, thank you, thank you, thank you, thank you, guys."
Scooter Braun sold Taylor Swift's masters
On Nov. 16, it was reported that Braun sold Swift's music masters to an investment fund for over $300 million. The investment fund was later revealed to be Shamrock Holdings.
After the sale was made public, Swift published a letter on Twitter with multiple allegations against Braun. In the letter, Swift alleged that Braun would not consider discussing selling the masters to Swift unless she signed a non-disclosure agreement first.
"My legal team said that this is absolutely NOT normal, and they've never seen an NDA like this presented unless it was to silence an assault accuser by paying them off. He would never even quote my team a price. These master recordings were not for sale to me," Swift wrote.
RELATED: Scooter Braun Allegedly Did Not Let Shamrock Holdings Contact Taylor Swift About Purchasing Her Masters
Swift also told fans that Braun refused to sell to Shamrock Holdings unless the investment fund agreed to not let Swift know of the purchase before it was complete.
"This was the second time my music had been sold without my knowledge. The letter told me that they wanted to reach out before the sale to let me know, but that Scooter Braun had required that they make no contact with me or my team, or the deal would be off," she wrote in the letter.
Following the sale, Swift refused to partner with Shamrock Holdings as Braun still profits off of the original masters. She ended the letter stating she was moving ahead with re-recording her masters, and thanks to Swift's AMAs speech fans know Swift is well underway with re-recording her first five albums.