Taylor Swift Started Dropping Easter Eggs for 1 Reason
Though plenty of artists give fans clues about what they're working on, Taylor Swift is the undisputed queen of easter eggs. The "All Too Well" singer is fond of teasing songs and albums months, or even years before she releases them. Swift has used everything from murals to Instagram posts to clue fans in. But how did the unique tradition even begin?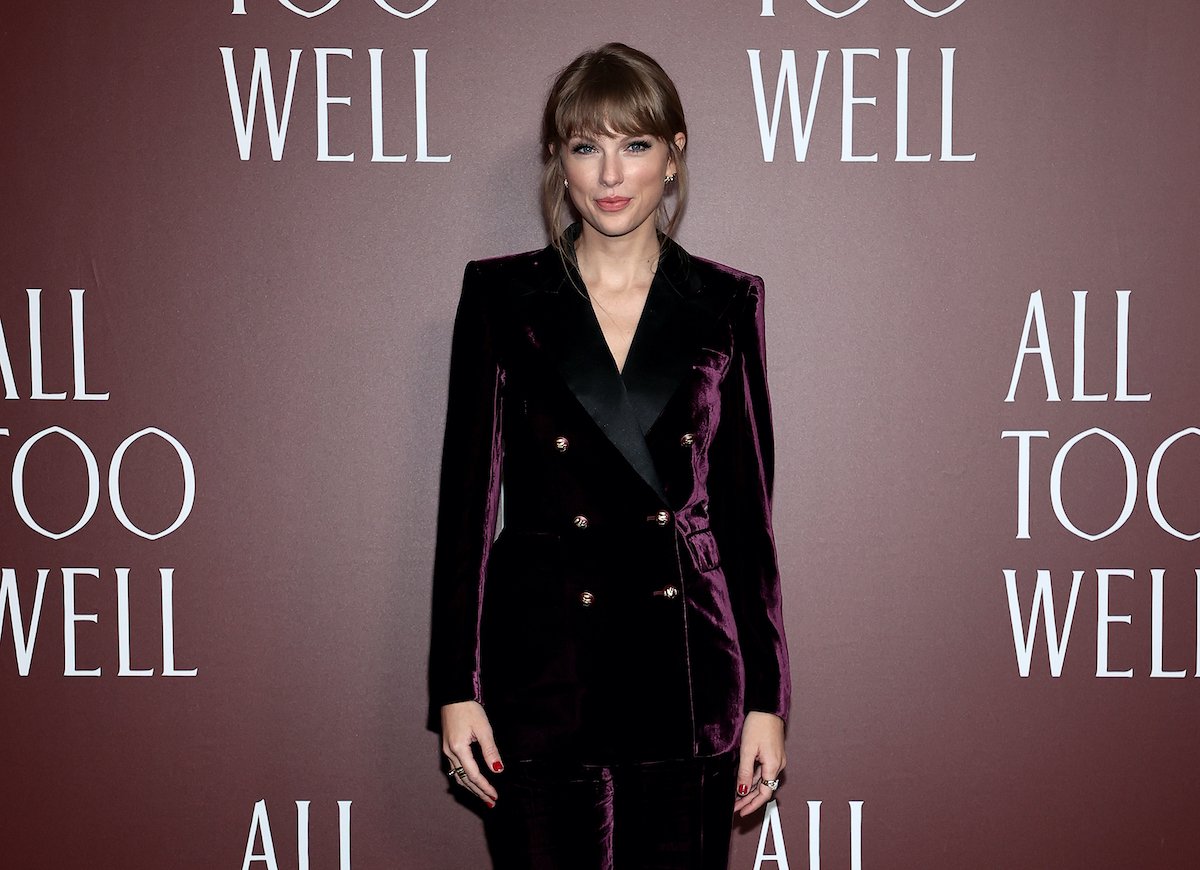 These days, mainstream media loves speculating about and documenting all of Swift's easter eggs. When the "Wildest Dreams" songwriter released her short film, All Too Well, many publications tried to spot as many clues as they could. Though speculating about Swift's art has become a mainstream pastime, it started out much smaller, as a fun thing between Swift and her fans.
Taylor Swift started dropping easter eggs in her debut album
Swift actually developed her penchant for dropping easter eggs in her very first self-titled album. In an interview with The Tonight Show Starring Jimmy Fallon, she got candid about how it all began. "It's sort of a tradition that we started a very long time ago," the "Blank Space" singer explained. "I think the first time that I started dropping sort of cryptic umm clues in my music what when I was — I was 14 and 15 putting together my first album."
But why did Swift start dropping easter eggs to begin with? As the "I Bet You Think About Me" singer is such a celebrated songwriter now, the reason may be hard for fans to believe. However, when Swift released her debut album, she was just trying to entice fans to really read, and engage with, her lyrics.
The 'All Too Well' singer wanted to encourage fans to read her lyrics
"I wanted to do something that incentivized fans to read the lyrics because my lyrics are what I'm most proud of out of everything that I do, every aspect of my job," Swift shared. "So I really wanted people to read the lyrics. And umm I — when I was a kid I used to lead through CD booklets and just read the teeny, tiny, print and just obsess over it. And so I wanted to incentivize them."
Of course, Swift's original easter eggs are much less involved than the ones she's utilized recently. When she was creating Taylor Swift, the album, she used uppercase and lowercase letters to help spell out messages to her fans.
How Swift used letters in her original easter eggs
"So in my lyrics, you know, for my first several albums, I would have all lowercase lyrics except for capital letter, capital letter, capital letter, everyone once and a while," Swift explained. "And if they circled the capital letter and wrote them down it spelled out a secret code, a secret passage." Swift's easter eggs have gotten far more complex since then. And while she no longer needs to incentivize her fans to engage with her lyrics, she and her fellow Swifties seem to have a great time with easter eggs after all these years.