Taylor Swift: The 5 Best Songs From 'Folklore'
Taylor Swift released her eighth studio album, Folklore, on July 24. The album has received acclaim from fans and critics, and it is widely considered the best album in Swift's discography. With 16 songs on the digital album, there is truly not a bad song on Folklore. Here are five standout songs from the album.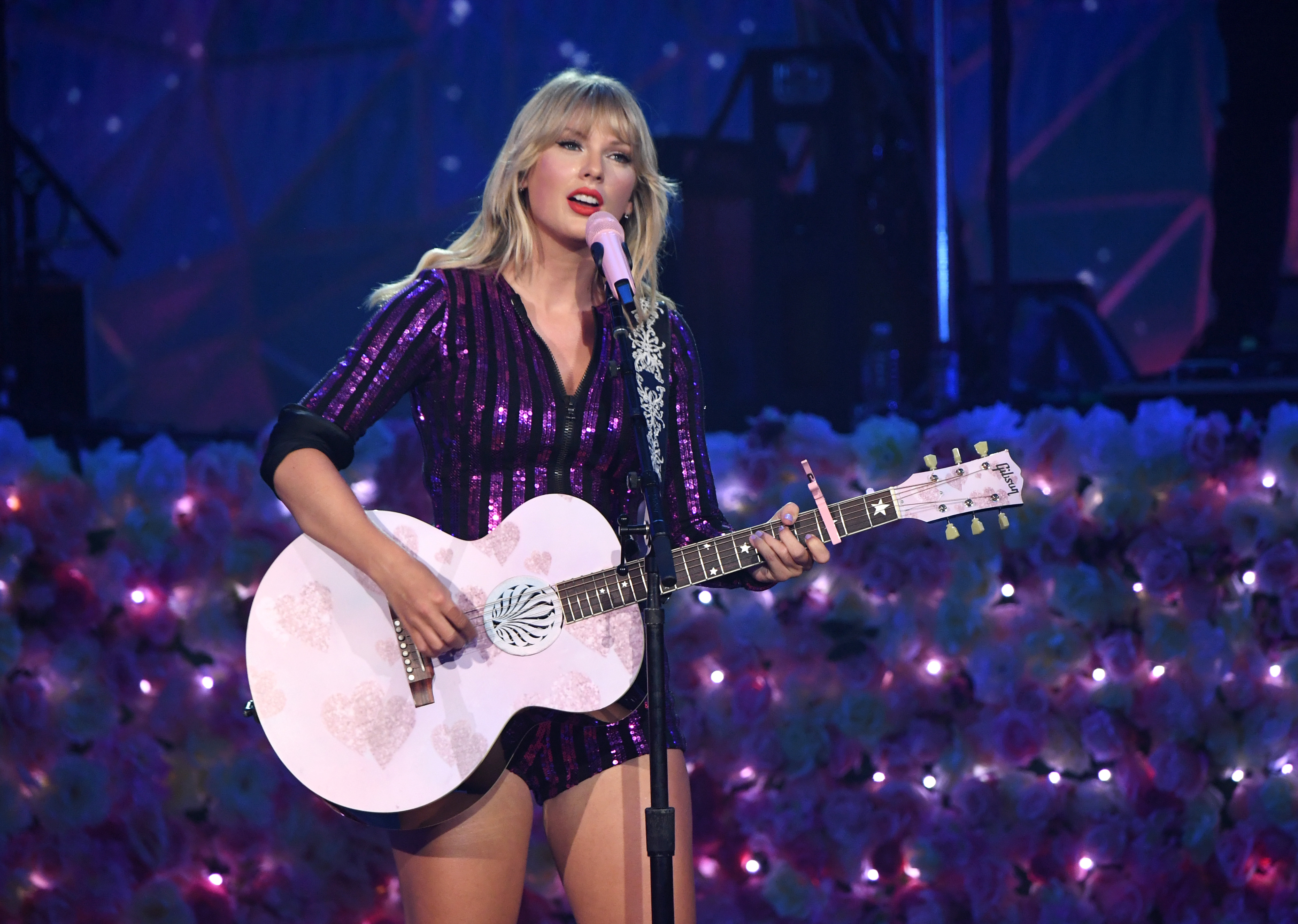 5. 'Mirrorball'
From the first listen, "Mirrorball" appears as a special song on Folklore. The sixth song on the album, it follows the emotional "My Tears Ricochet" and provides relief for listeners with a happier tone. The song feels nolstalgic like a lot of songs on Folklore, but it has a soft, comforting glow to it. If "Mirrorball" could be personified, it would probably be a high school dance in a teen movie.
While the song has a happier tone compared to other songs on Folklore, Swift sings from the perspective of a disco ball reflecting out onto others. On the outside, she is confident and exactly what people want, but inside she is constantly changing her image to fit those around her.
"And they called off the circus, burned the disco down / When they sent home the horses and the rodeo clowns / I'm still on that tightrope / I'm still trying everything to get you laughing at me / And I'm still a believer, but I don't know why / I've never been a natural, all I do is try, try, try," she sings.
4. 'Cardigan'
"Cardigan" is the lead single on Folklore, and Swift released a music video for the song at the same time as the album. The song is also one of three songs that depicts a love triangle between three fictional characters. "Cardigan" is suspected to tell Betty's point of view after James cheats on her.
The song's lyrics are some of Swift's best, and through Betty's perspective Swift explores the joys of falling in love followed by the betrayal. It is filled with longing as the lyrics describe Betty's memories of James, both the good and the bad. All of these emotions come to a head in the song's final verse.
"But I knew you'd linger like a tattoo kiss / I knew you'd haunt all of my what-ifs / The smell of smoke would hang around this long / 'Cause I knew everything when I was young / I knew I'd curse you for the longest time / Chasin' shadows in the grocery line / I knew you'd miss me once the thrill expired / And you'd be standin' in my front porch light / And I knew you'd come back to me," she sings.
3. 'Mad Woman'
Right from the opening piano notes, "Mad Woman" draws listeners in. In its quiet tone is ferocity. The song is Swift's "The Man" but elevated and is fiercer than anything she ever released on her album Reputation. In "Mad Woman," she holds nothing back and scathingly criticizes those who forced her to become the mad person they wanted her to be.
"Now I breathe flames each time I talk / My cannons all firin' at your yacht / They say 'move on,' but you know I won't / And women like hunting witches too / Doing your dirtiest work for you / It's obvious that wanting me dead / Has really brought you two together," Swift sneers.
2. 'Exile'
A duet with Bon Iver's Justin Vernon, "Exile" is perhaps the saddest song on Folklore, which is no easy feat. In the song, Vernon and Swift sing from two different perspectives, looking back at a relationship that went wrong.
The most heartbreaking part of the song comes during the bridge, as Swift echoes Vernon's reflection of the relationship.
RELATED: How Did Taylor Swift Film 'Cardigan' During the COVID-19 Pandemic?
"You didn't even hear me out (You didn't even hear me out) / You never gave a warning sign (I gave so many signs) / All this time / I never learned to read your mind (Never learned to read my mind) / I couldn't turn things around (You never turned things around) / 'Cause you never gave a warning sign (I gave so many signs)," they sing.
1. 'My Tears Ricochet'
It is only fitting that the song Swift wrote by herself is the standout song on the album. "My Tears Ricochet" is also the fifth track on the album, which oftentimes goes to a strong track on Swift's album like "All Too Well" on Red and "Delicate" on Reputation.
In "My Tears Ricochet," Swift sings of a toxic relationship that ended with one of the partners dying. Despite their tumultuous history, the partner still attends the the funeral.
"I didn't have it in myself to go with grace / And you're the hero flying around, saving face / And if I'm dead to you, why are you at the wake? / Cursing my name, wishing I stayed / Look at how my tears ricochet," Swift sings.