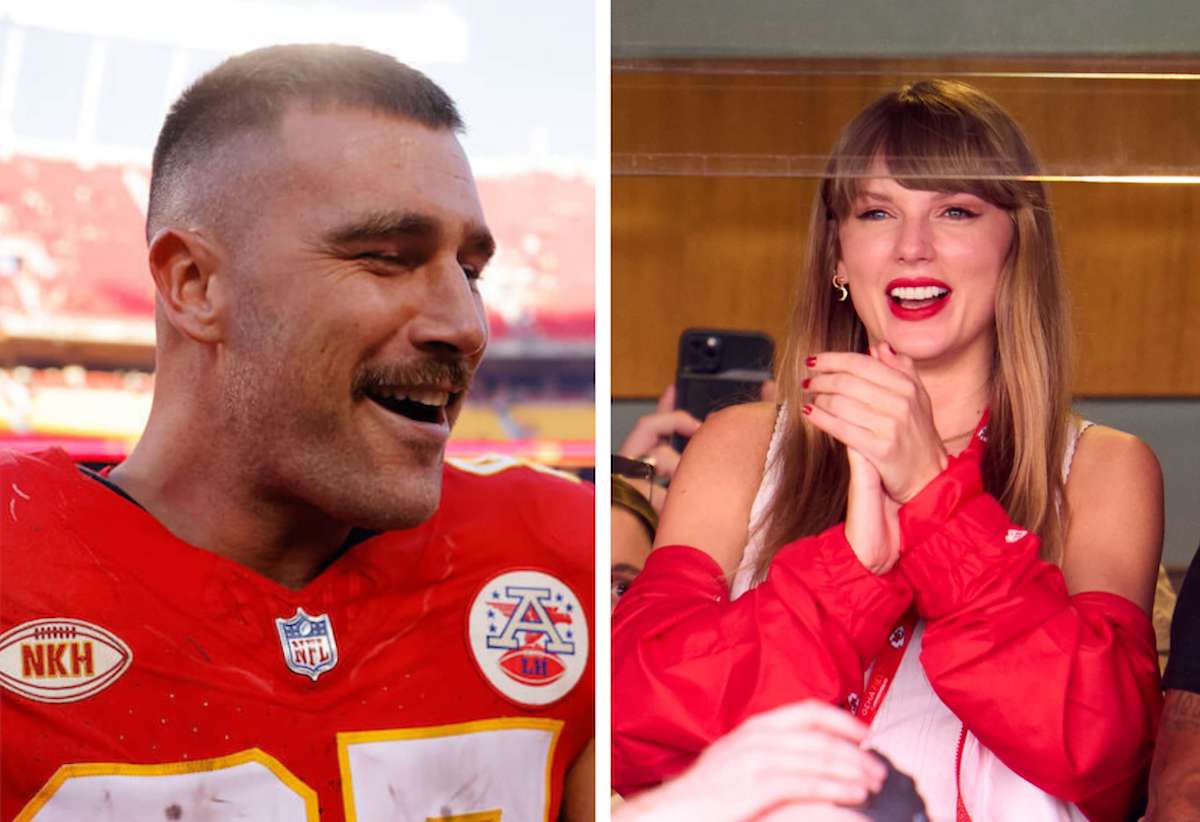 Taylor Swift, Travis Kelce Have Been Dating Longer Than Fans Realize
Travis Kelce and Taylor Swift reportedly hung out multiple times before the Chiefs game.
Get ready for a shake-up in Taylor Swift and Travis Kelce's relationship timeline. The "Anti-Hero" singer and NFL player haven't confirmed they're dating. But they did drive the internet wild when Swift cheered on the tight end at a Kansas City Chiefs game. However, that wasn't the first time they've reportedly hung out. 
Travis Kelce and Taylor Swift reportedly hung out 'several times' before the Chiefs game
Clad in Chiefs colors — and her signature red lip — Swift showed up at Arrowhead Stadium on Sept. 24, 2023, after accepting Kelce's invite. There, she cheered on the team as they beat the Chicago Bears 41-10, watching the game alongside the athlete's mother, Donna Kelce.
But wait. That wasn't exactly page one of the first chapter in what looks to be a budding celebrity romance. Per a TMZ report, the rumored couple has hung out "several times," albeit in a "very private setting" before the very public Chiefs game appearance. 
The outlet also claimed Kelce and Swift are not "officially" dating. However, 33-year-old Swift, who's currently on a break from her Eras world tour, is said to have gotten along "very well" Kelce's mom. The matriarch of the Kelce family reportedly thought Swift was a "lovely person." 
Swift and Kelce left the Chiefs game together, looked 'very affectionate' at an afterparty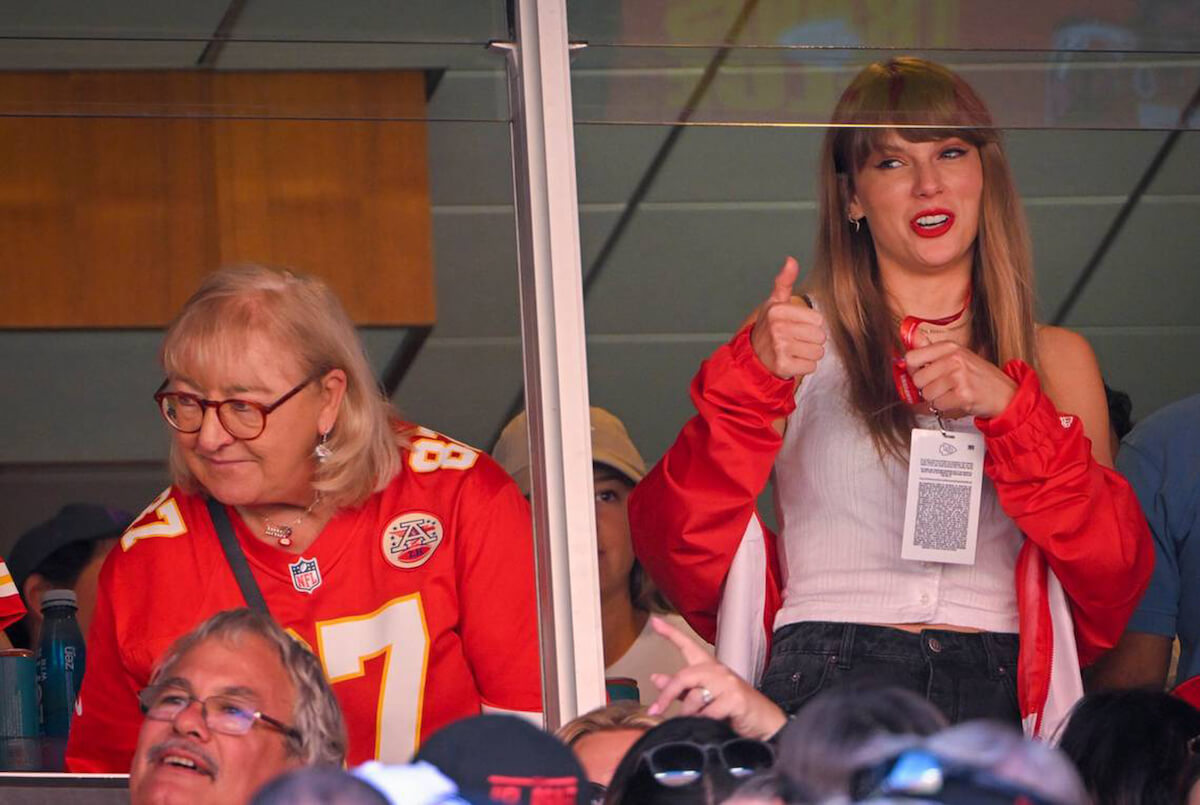 After the game, Kelce and Swift were spotted leaving the stadium together in a convertible. From there, they reportedly headed to dinner and an afterparty at Prime Social, a rooftop bar, where they were "very affectionate," (via ET).
The night later came to an end with the "Bejeweled" singer and NFL player leaving together, per an eye witness "in an entourage of three vehicles at 1:10 a.m."
Travis Kelce has since praised Taylor Swift's 'ballsy' move of showing up at the Chiefs game
Kelce's opened up about Swift's appearance at his game, saying on the Sept. 27 episode of his podcast, New Heights, that it was a "ballsy" move. "Man, that was a crazy game," Kelce remarked at the beginning of the episode before later discussing Swift with his brother and co-host, NFL star Jason Kelce. 
"We've been avoiding this subject out of respect for your personal life, but now we've gotta talk about it," Jason said, asking his brother about the Swift dating rumors.

"I'm on the rollercoaster, man. [The] Rollercoaster of life," he replied. "I've noticed a few things, yeah, like paparazzi outside my house. S**t like that, for sure."
The Super Bowl champion continued, saying it was "awesome" how Swift not only came to the Chiefs game but got along with everyone. 
"Shoutout to Taylor for pulling up, that was pretty ballsy," Kelce said. "I just thought it was awesome how everyone in the suite had nothing but great things to say about her. You know, the friends and family. She looked amazing, everybody was talking about her in a great light."
"To see the slow-motion chest bumps, to see the high fives with mom, to see how, you know, Chiefs Kingdom was all excited she was there — that s**t was absolutely hysterical, and it was definitely a game I'll remember, that's for damn sure." 
"And then we just slid off in the getaway car at the end," Kelce said in reference to Swift's "Getaway Car" track, noting he "took" his "Cheville to the game."