Taylor Swift's Version of 'Fearless' Won't Win Any Grammys for 1 Reason
Taylor Swift fans were all but convinced that 'Fearless (Taylor's Version)' had a shot at winning album of the year at the Grammys yet again. But there's one reason why that absolutely won't happen.
Taylor Swift has certainly been busy in the last year. Despite a global pandemic, Swift has released not one but three new albums for her loyal fans. folklore was first out of the gate. After months of radio silence, Swift surprised fans with the album, announcing it only 24 hours before it dropped. The album was extremely popular and well-loved by both fans and critics and would later win Album of the Year at the Grammy Awards. Less than five months after folklore, the popular singer uncharacteristically released its sister album, evermore, as another surprise for fans. However, she decided to take a different approach when releasing her most recent album, Fearless (Taylor's Version).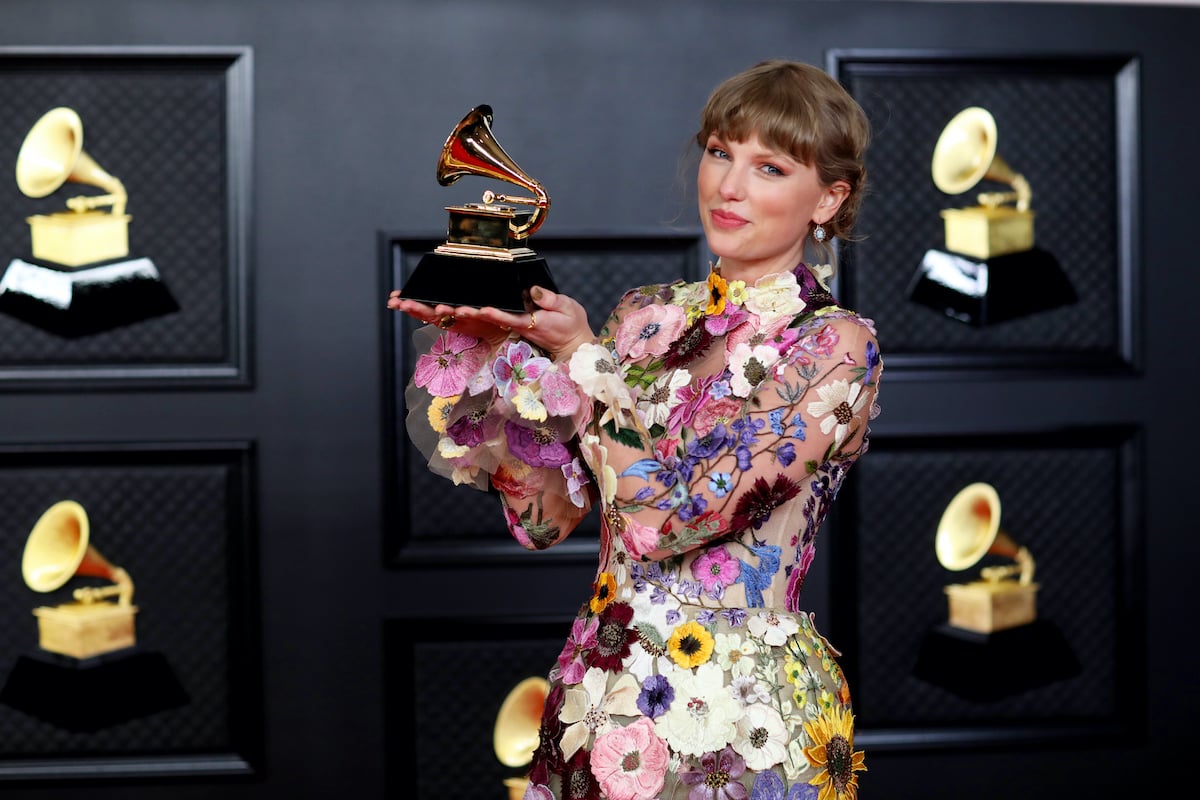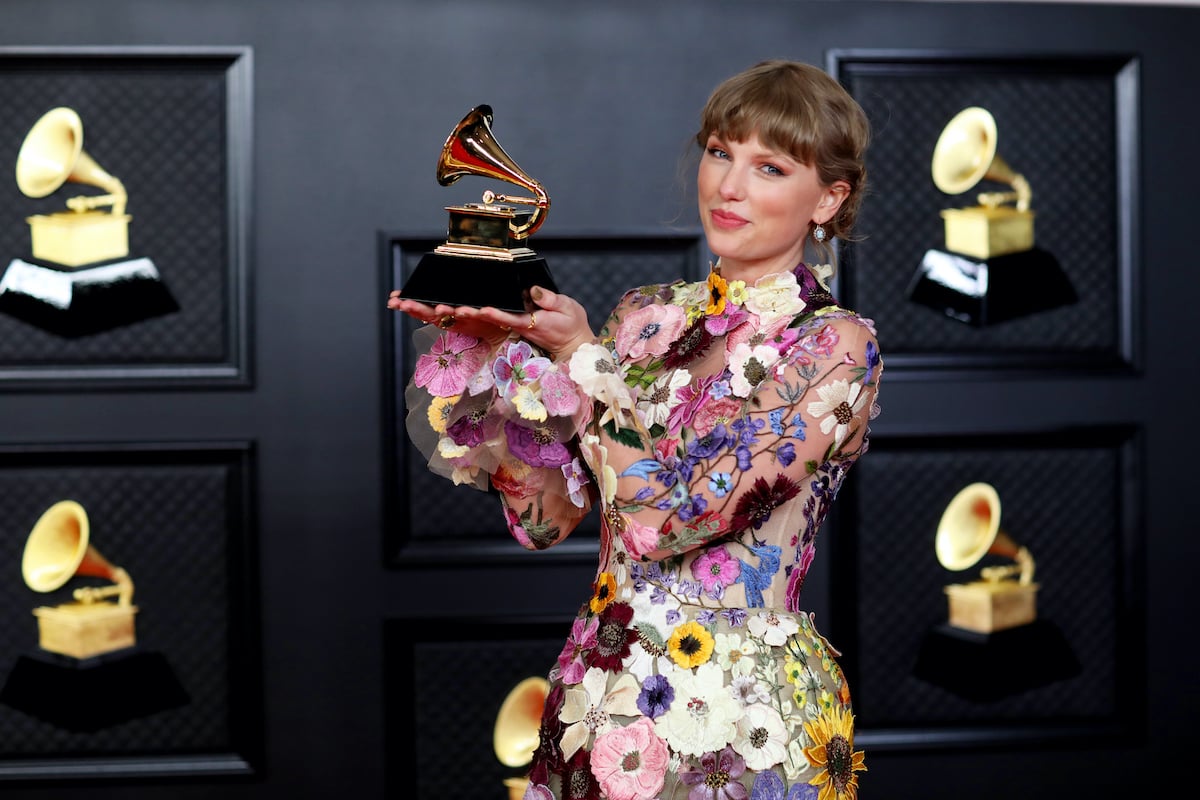 But why did Swift release evermore so soon after folklore? According to Swift, she loved working with her folklore collaborators: Aaron Dessner, Jack Antonoff, Bon Iver, and Joe Alwyn and she simply couldn't stop writing songs after the first album was complete. Even while she, Dessner, and Antonoff were filming Folklore: The Long Pond Studio Sessions, Swift was penning songs that would eventually find a home on evermore.
Taylor Swift could potentially win Album of the Year back-to-back with 'folklore' and 'evermore'
Even though folklore and evermore have similar sounds and were released within months of each other, Swift smartly chose to release them at times where they wouldn't have to compete with each other for awards. While folklore was eligible for the 63rd annual Grammy Awards, evermore isn't eligible until the 64th annual Grammy Awards, which means that Swift could potentially take home back-to-back Grammy awards for album of the year.
But what of Swift's most recent album, Fearless (Taylor's Version)? While the new album has quite a few new songs on it, It is actually a re-recording of Swift's super successful sophomore album, Fearless. Though Fearless received numerous accolades and catapulted the "Crazier" singer into superstardom, Swift chose to re-record it so that she could have full ownership of her masters. Like its nine successors, Fearless (Taylor's Version) was well-loved by Swift's fans, even debuting at No.1 on the Billboard Hot 100.
Why 'Fearless (Taylor's Version)' won't be winning any CMA or Grammy Awards
But fans weren't the only ones that gave Fearless (Taylor's Version) high praise. Critics also championed Swift for her ability to keep the re-recordings as close to the originals as possible while also lending her improved voice to them. Because of the success of the album, many Swifties felt that it could potentially win album of the year again. However, that is no longer a possibility. In fact, Swift has completely taken Fearless (Taylor's Version) out of the running for the Grammy awards. Billboard has reported that Swift is not submitting the album to the Grammys or the CMA Awards.
"After careful consideration, Taylor Swift will not be submitting Fearless (Taylor's Version) in any category at this year's upcoming Grammy and CMA Awards," a representative from Swift's record label, Republic Records, stated. "Fearless has already won four Grammys including album of the year, as well as the CMA Award for album of the year in 2009/2010 and remains the most awarded country album of all time."
Swift might still submit 'Red (Taylor's Version)' to the Grammys
Fearless (Taylor's Version) may not be winning any Grammys or CMA awards, but we wouldn't count Swift out just yet. There's still plenty of opportunities for her to pull out wins with evermore. And, considering Swift's track record and the upcoming release of Red (Taylor's Version), anything's possible for her.