Taylor Swift Wanted 'I Know Places' to Feel 'Like a Spy Movie'
Taylor Swift released her album 1989 in October 2014. At the 2016 Grammy Awards, 1989 ended up winning Album of the Year and Best Pop Vocal Album. During a listening session with Grammy Pro, Swift detailed how she made multiple songs on 1989. In the interview, Swift shared that she wanted "I Know Places" to feel like a "spy movie."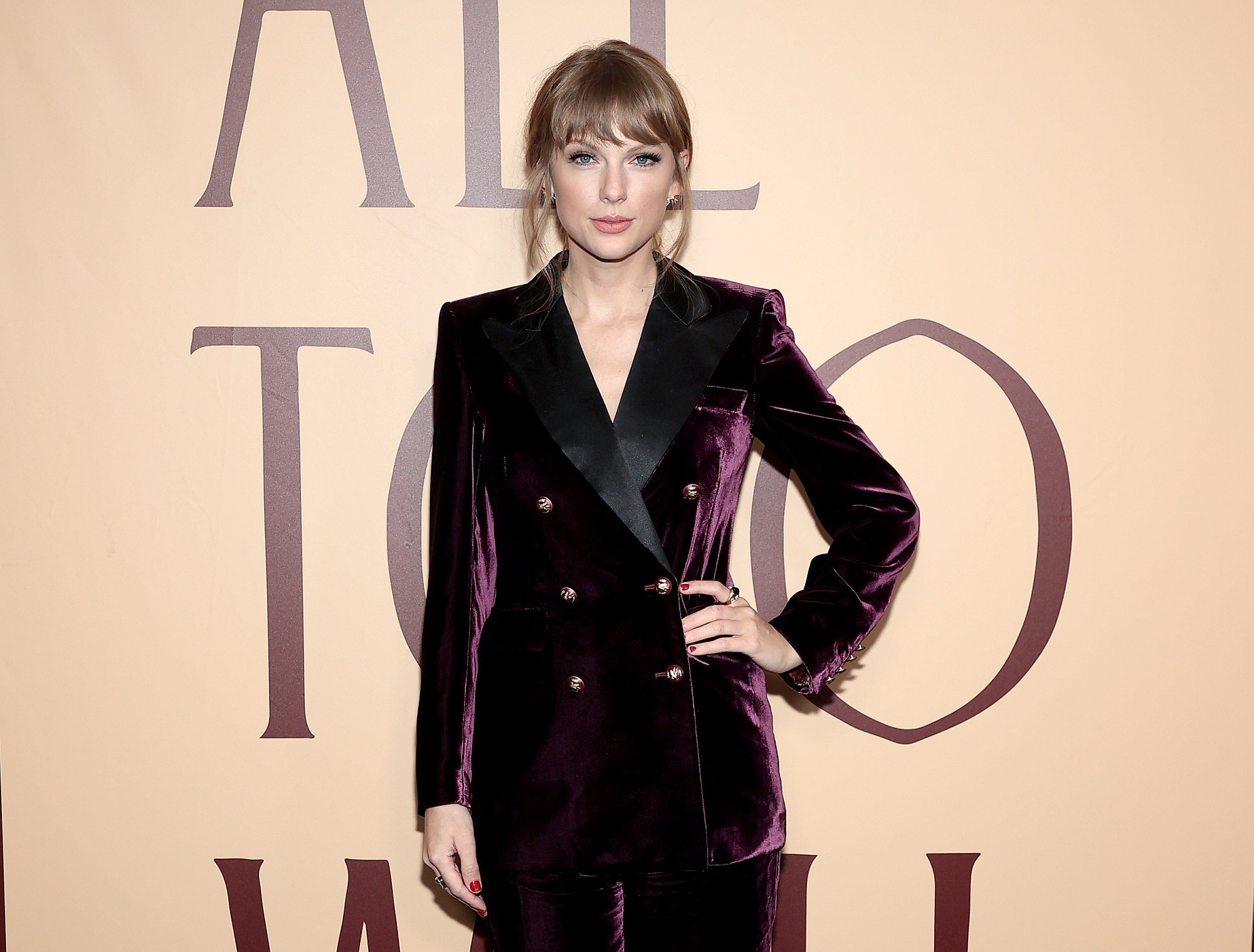 Taylor Swift wanted 'I Know Places' to feel 'like a spy movie'
Swift wrote "I Know Places" with Ryan Tedder of the band OneRepublic. During the Grammy Pro listening session, Swift shared the first voice memo of "I Know Places" that she ever sent to Tedder.
Swift then went into detail about what it was like to record the track for 1989.
"What we ended up with was I kind of was just like 'We need to just kind of make it sound a little bit like a spy movie in a weird way in the verses,'" Swift said.
She added, "Like I wanted the choruses to just soar. I wanted the choruses to be a chorus. But in the verses I wanted to play around with different rhythms and we ended up in a really good place with that."
What inspired Taylor Swift's song 'I Know Places'?
"I Know Places" is the 12th track on 1989. In the song, Swift sings about desperately trying to protect a romantic relationship from media scrutiny.
During the Grammy Pro listening session in 2015, Swift shared what inspired her to create "I Know Places" on 1989, saying:
"I had this idea of, you know, when you're in love it's very, along the lines of 'Out of the Woods,' it's very precious. It's fragile. As soon as the world gets a hold of it, whether it's your friends or people around town hear about it… It's kind of like the first thing people want to do when they hear that people are in love is to just kind of try and ruin it…

I kind of was in a place where I was like, 'No one's gonna sign up for this. There are just too many cameras pointed at me. There are too many ridiculous elaborations on my life. It's not ever going to work.'"
The song is about a hypothetical situation
After having these thoughts, Swift decided to write a song about protecting a hypothetical relationship from the public.
"But I decided to write a love song just kind of like, what would I say if I met someone really awesome and they were like 'Hey, I'm really worried about all this attention you get,'" said Swift during the listening session.
She continued, "So I wrote this song called 'I Know Places' about like 'Hey, I know places we could hide.'"