Taylor Swift Wrote 1 Iconic 'Hannah Montana' Song
Which one of Hannah Montana's iconic bops was actually written by Grammy-winner, Taylor Swift? All the answers right this way.
Taylor Swift is one of the most famous songwriters on the globe. Since her debut, she has written or co-written every, single, song she's ever released. In fact, she wrote her entire third album, Speak Now, entirely on her own. But Swift doesn't just write music for herself. She's lent her talents to other artists also. Many fans will recall that the Pennsylvania native is responsible for "This Is What You Came For," a hit song performed by Calvin Harris and Rihanna. But some Swifties may not realize that Swift also wrote a popular Hannah Montana hit.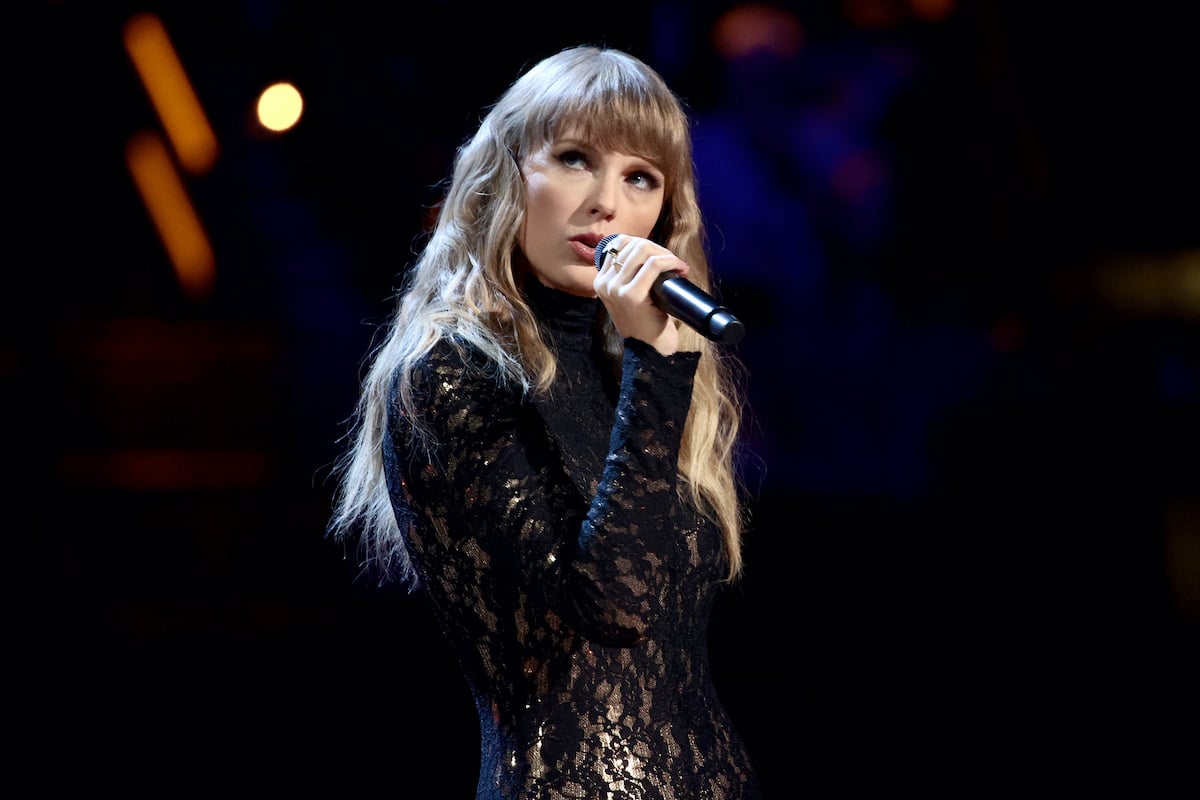 'Hannah Montana' was a wildly popular TV show
Hannah Montana was an uber-popular Disney Channel show that aired from 2006 to 2011. The show followed pop sensation Hannah Montana, who leads a double life as a normal teenage girl named Miley Stewart. The show was wildly successful and made its lead, Miley Cyrus, a household name. It also inspired sold-out tours and even a film, Hannah Montana: The Movie, which premiered in theaters.
Taylor Swift had a cameo in 'Hannah Montana: The Movie' and performed her song, 'Crazier'
Swift was no stranger to the Hannah Montana sensation. In fact, the folklore artist even had a cameo in the film. Though she's not an essential character, she does perform a song in the film. In Miley's hometown of Crowley Corners, Swift can be seen singing her song, "Crazier" at a town event. In an interview, the Grammy winner got candid about what it was like to be in the film.
It's so cool to become a part of the Hannah Montana phenomenon that's taking over the world right now," Swift recalled. "Honestly, it's just so cool because ever since I figured out that I was, you know, gonna be able to be in this movie, umm every time a little girl will come through one of my signing lines or every single time I'll see a little girl in one of my meet and greets and she's got a Hannah Montana shirt on I wanna be like, 'Guess what, I get to be in that movie.'"
Swift wrote another song for 'Hannah Montana: The Movie'
But "Crazier" wasn't the only thing Swift contributed to Hannah Montana: The Movie. She's also responsible for another hit song in the film. Fans of the movie likely remember the very last song that Miley performed in the film, "You'll Always Find Your Way Back Home." The song shows Miley's appreciation for being able to return to her roots and be loved for who she is and not what she does. It's an up-tempo tune that many fans enjoy, and Swift is to thank for it.
Swift actually wrote "You'll Always Find Your Way Back Home" alongside Martin Johnson. Considering the "All Too Well (Taylor's Version)" singer's penchant for narrative-based songwriting, it makes total sense that she's responsible for the Hannah Montana tune. These days, Swift seems to be more focused on writing music for herself. However, she has shared that she'll likely write more for other artists later on in her career.