Taylor Swift Wrote These Two 'folklore' Songs in 1 Night After She Thought the Album Was Finished
Though Taylor Swift has a number of talents that have contributed to her immense success, songwriting is undoubtedly her strongest. The folklore artist has showcased her brilliant storytelling skills for eight consecutive albums. Having written or co-written each and every one of her songs, Swift's approach to songwriting is seemingly effortless and she shows no signs of slowing down.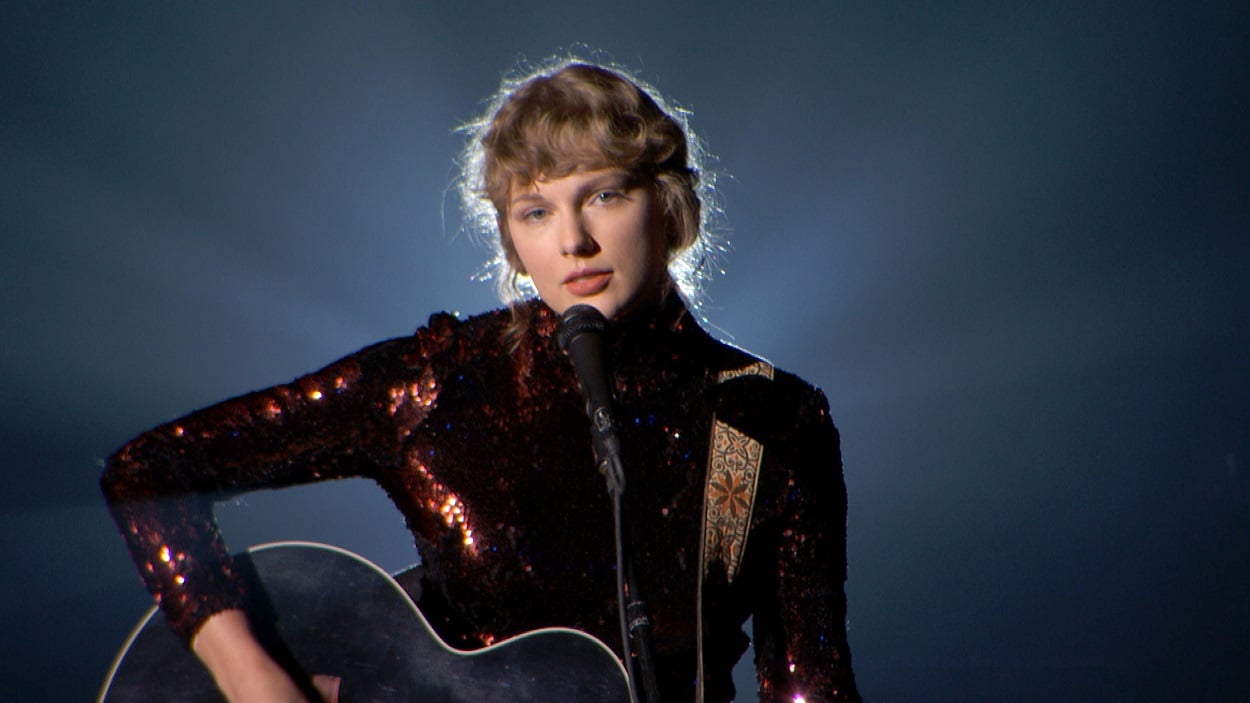 Though Swifties are aware that their fave has a knack for storytelling, they are still impressed by the speed and ease at which Swift is able to put songs together. In Swift's Netflix documentary, Miss Americana, fans got an in-depth look into how the "cardigan" singer approaches her songwriting sessions. What started as a simple melody or even a few words soon transformed into a full-fledged song that fans would eventually come to know and love.
Aaron Dessner opens up about creating 'folklore' with Taylor Swift
But fans aren't the only ones who are impressed by Swift's songwriting abilities. Those in the industry also praise the "All Too Well" singer for the skill and speed at which she is able to write music. In an interview with Vulture, Aaron Dessner (who Swift tapped for her eighth studio album, folklore) revealed that Swift managed to write two of her songs within mere hours of one another in the middle of the night.
RELATED: Selena Gomez Teases a Possible Taylor Swift Collaboration
"'the 1' and 'hoax," the first song and the last song, were the last songs we did," Dessner shared about Swift's most recent album. "The album was sort of finished before that. We thought it was complete, but Taylor then went back into the folder of ideas that I had shared. I think in a way, she didn't realize she was writing for this album or a future something. She wrote "the 1," and then she wrote "hoax" a couple of hours later and sent them in the middle of the night."
The singer wrote 'the 1' and 'hoax' in one night
Dessner added that upon hearing the songs that Swift came up with, he knew that they deserved to be on folklore. "When I woke up in the morning, I wrote her before she woke up in LA and said, 'These have to be on the record.' She woke up and said, 'I agree'. These are the bookends, you know?" Swift has also shared that collaborating with Dessner was one of the easiest experiences of her career. She said that the ideas between them simply flowed back and forth.
It's clear that Swift's penchant for writing music has yet to slow down. From "Tim McGraw" to "the last great american dynasty" she has explored a myriad of themes with skill and finesse. Critics have overwhelmingly agreed that folklore is one of her strongest lyrical albums in the past few years. Only time will tell if the album will earn Swift yet another Grammy nomination and/or win. We're sure Swift's fans look forward to hearing whatever she is able to create next for them. As she is cleared to start re-recording her first five albums as early as December 2020, we'd wager she's still got plenty more in store.