Taylor Swift Wrote 'Wildest Dreams' After Her Views About Love Changed
At this point, Taylor Swift fans should be used to surprises. In 2020 alone, Swift surprise released two albums, folklore and evermore, which were wildly successful. Not only did Swift not promote either album, but she also explored a new sound with them. Still, even the most diehard Swifties probably didn't predict that she would surprise release "Wildest Dreams (Taylor's Version)" today.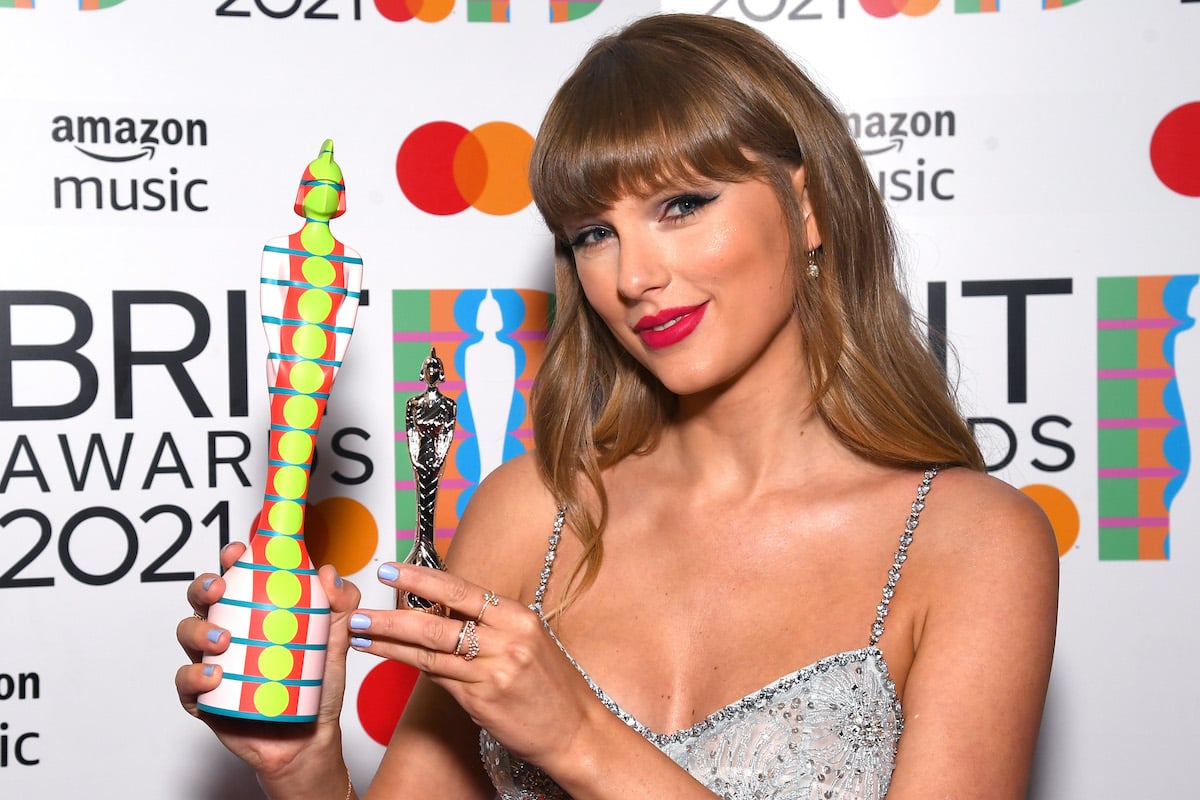 Currently, Swift is gearing up to releasing her version of her fourth album, Red, on November 19. This will be the second album that the "Delicate" singer has re-recorded in a bid to own her masters. For weeks, Swifties have been questioning if the songwriter will release a song from the upcoming album as a single. But they weren't expecting the Lover singer to release a song from an entirely different album.
Taylor Swift surprise-released 'Wildest Dreams (Taylor's Version)' thanks to TikTok
It seems TikTok is to thank for Swift releasing "Wildest Dreams (Taylor's Version)". The tune is a dreamy, nostalgic, love song from her album, 1989. "Hi, saw you guys got 'Wildest Dreams' trending on TikTok, thought you should have my version," Swift penned on Twitter and Instagram. Naturally, fans were surprised and delighted by the news. But what is the song even about?
RELATED: Taylor Swift Revealed She's Not Naturally 'Edgy, Sexy, or Cool'
What is the song about?
"Wildest Dreams (Taylor's Version)" is a song about the impermanence of love. It's a tune that acknowledges that a relationship likely won't last but that it was worth taking the risk anyway. All Swift asks of her partner in this song is that he looks back on their time together fondly. Certainly, this song seemed to be a departure from how Swift had written about love in her previous albums. As a matter of fact, Swift shares that she wrote the song, and others on 1989, after her views on love changed.
The 'cardigan' singer explained that her outlook on love had changed when she was writing '1989'
"In the past, I've written mostly about heartbreak or pain that was caused by someone else and felt by me. In this album, I'm writing about more complex relationships where the blame is kind of split 50-50," Swift shared with NPR. "I'm writing about looking back on a relationship and feeling a sense of pride even though it didn't work out. And I think there's actually a bit of a realism to my new approach to relationships, which is a little more fatalistic than anything I used to think about them."
RELATED: Taylor Swift's Version of 'All Too Well' Still Isn't the Original Version
Continuing on, Swift explained how her outlook on relationships had shifted with time. "I used to think that, you know, you find the one and it's happily ever after and it's never a struggle after that," the "Wildest Dreams (Taylor's Version)" singer shared. "And you have a few experiences with love and relationships and you learn that that's not the case at all. Even if you find the right situation relationship-wise, it's always going to be a daily struggle to make it work."
'Wildest Dreams' is an example of how Swift approached relationships
Swift also shared that "Wildest Dreams" was a good example of how she approached relationships at that time in her life. "If I meet someone who I feel like I have a connection with, the first thought I have is when this ends, I hope it ends well," she shared. "I hope you remember me well, which is not anything close to the way I used to think about relationships."
RELATED: Taylor Swift and Jack Antonoff Wrote the Bridge for This Song in Just 28 Seconds
Of course, Swift's outlook on love and relationships has continued to shift as time has gone on. After all, she directly addressed that shift in her song "Daylight." Still, we're sure her loyal fans will love revisiting her past perspectives with "Wildest Dreams (Taylor's Version)".