Taylor Swift's 'Big Isolation' Instagram Post Has Fans Convinced She's Collaborating With Katy Perry
Fans of Taylor Swift (known as Swifties) have spent the last few months convinced that she's about to release "Cruel Summer" as her next Lover single. But it looks like a new collaboration might be on the table first. Here's why some think the artist might have teamed up with her former nemesis, Katy Perry.
Katy Perry and Taylor Swift had a long-standing feud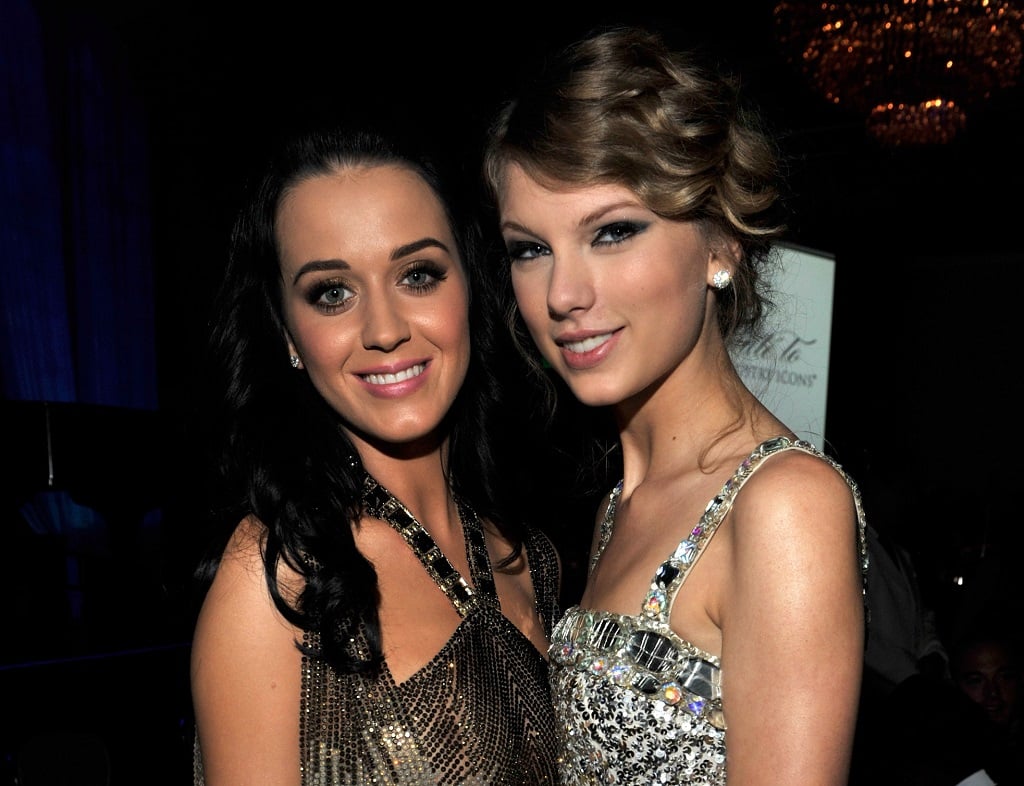 Swift and Perry have a storied past. Though they were once friendly, mingling at award shows, a disagreement over backup dancers in 2012 led to a feud that lasted several years. Both mostly avoided the subject in interviews, but their music was another story.
Swift's single "Bad Blood" off her 2015 album 1989 seemed to point directly to their feud. Then came Perry's single "Swish Swish" off her 2017 album Witness. Finally, "Look What You Made Me Do," off Swift's own 2017 album Reputation, featured both lyrics and a music video that had everyone talking about her and Perry once again.
They buried the hatchet in 2019
But people can change. Reputation was an album in which Swift was able to work through her feelings regarding her feuds with Perry, her ex Calvin Harris, and even her on-going drama with Kanye West and Kim Kardashian West. And so with her next album, Lover, she put much of that in the past.
For the music video for her second single off the album, "You Need to Calm Down," Swift enlisted many celebrity pals. Among them was Perry, who appears at the end of the video (as seen above). Perry called attention to their now-forgotten feud with her caption: "This meal is BEEF-free."
Perry announced her first single off her new album, titled 'Daisies'
Perry has not released an album since Witness. Though she's released a number of standalone singles, fans have been eagerly waiting on her fifth album. (Technically, this will be her sixth — her first album was recorded under her birth name, Katy Hudson.)
In March 2020, Perry announced her pregnancy with a new single, "Never Worn White." Fans knew that more was coming. Then, on May 7, 2020, Perry posted the above artwork. "The first single from #KP5 is called #DAISIES and she's coming MAY 15, 2020," she captioned it, adding, "THE MUSIC MUST GO ON."
Swift followed with this image
Meanwhile, Swift has been laying low. After the release of her fourth single off Lover, "The Man," she has taken to mostly sharing images and content regarding the coronavirus (COVID-19) pandemic. But Swifties are always at the ready to dissect her content — and her latest post is no exception.
Swift shared the above image on May 7, less than an hour after Perry's announcement. Her caption "biiig isolation" and its emojis seem to point to the aforementioned album Reputation. While this could mean many different things, there's one possibility many are excited about.
Here's what fans believe
So what have Swifties deduced? First up: the daisies on her sweater. Could it really be a coincidence that she would post a photo of herself wearing the same flower that is the title of Perry's newly announced single? "Big day for daisies," wrote Alex Goldschmidt, associate director at Digital Media Management.
The caption is also worth noting. Though the lyrics are from the album's title track, the image of Swift holding a glass of alcohol bears a striking resemblance to one in the "Look What You Made Me Do" video — during the verse that is thought to point to Perry. It can't get much more obvious than that.