Taylor Swift's Boyfriends: Who Was She With the Longest?
She's one of the hottest artists of the past decade, with popular music, a larger-than-life social media presence, and rabid fans. Taylor Swift is quite used to having every aspect of her personal life dissected by the media. She has been in relationships with a number of fellow celebrities and has made headlines for her tendency to write songs about those relationships after they've ended. Here's a rundown of Taylor Swift's most high-profile boyfriends, and the ones she dated the longest.
Taylor Swift's earliest boyfriends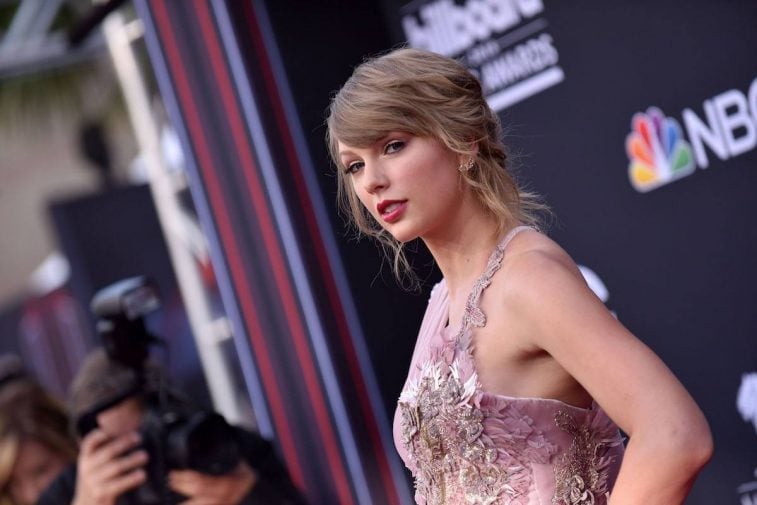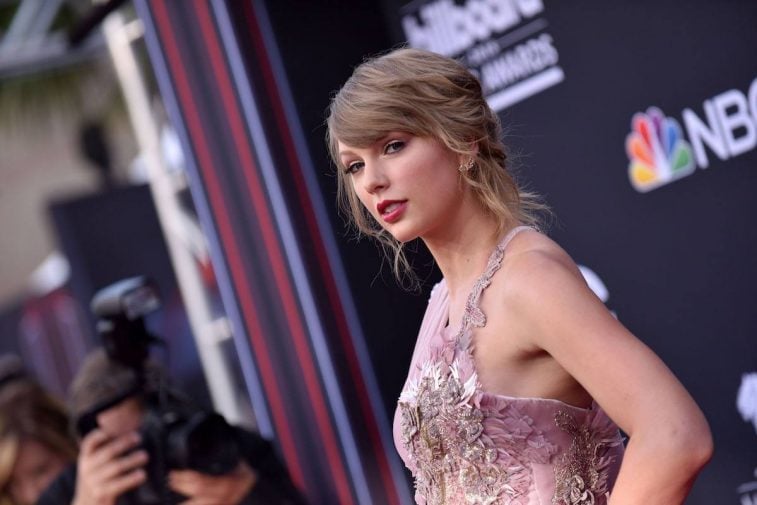 At the young age of only 29 years old, Taylor Swift (or T-Swift, as her fans often call her), has experienced her fair share of heartbreak. In 2008, she had a brief fling with Disney star Joe Jonas. The relationship lasted only a couple months, and Jonas famously broke up with her over a brief phone message.
Following the breakdown of her romance with Jonas, Swift had short-lived relationships with Twilight heartthrob Taylor Lautner and rocker John Mayer. Both of those relationships lasted less than six months each. Swift didn't speak much publicly about either of the romances but she did notoriously document them in some of her songs.
What was Taylor Swift's longest relationship?
From 2011 – 2015, Taylor Swift's love life was all over the place. She enjoyed very short romances with such stars as Jake Gyllenhaal, Eddie Redmayne, Conor Kennedy (yes, one of those Kennedy's), and One Direction rockstar Harry Styles. None of those relationships lasted longer than a few months at best, and the media was quick to call out Swift's boyfriend-hopping in sometimes unkind terms.
Things started looking up for Taylor Swift in early 2015 when she started dating celebrity DJ Calvin Harris. On the surface, the two had many things in common, including long legs and a love for music. For over a year, Swift and Harris were inseparable documenting their adventures on social media and attending many high-society events. Unfortunately, it was not to last, and by June 2016, Swift and Harris separated. It was not an amicable separation, and the exes took several shots at each other before finally moving on to other romantic relationships. Even with the negativity at the end, her time with Harris was one of her longest relationships.
Who is Taylor Swift dating now?
After her breakup with Calvin Harris, Swift returned to form with a short fling with British actor Tom Hiddleston. They only dated for a few months before calling it quits in September 2016. Swift did not stay single for long, however, and in May 2017, the news broke that Swift had been dating actor Joe Alwyn for months.
The two have kept a very low profile, especially in comparison to some of Swift's past relationships. Joe Alwyn, in particular, favors his privacy and steadfastly refuses to talk about his relationship with Swift in interviews. The pair hasn't appeared on any red carpets together, although fans eagerly await official confirmation of their relationship. The closest they've come to announcing their relationship so far is an Instagram post that Swift tagged Alwyn in where she gushes about his new film, The Favourite.
Even without the official announcement, her relationship with Joe Alwyn is definitely Taylor Swift's longest. They have reportedly been dating for well over two years, which is much longer than any other documented relationship of Swift's. Perhaps there is a very good reason for the secretive nature of the photogenic pair's dating life – Swift has been burned in the past with relationships that burned bright for a short period of time and then faded away just as quickly. Her under-the-radar romance with the blond actor might be just what she needs for long-term love life success.