Taylor Swift's Cat, Olivia Benson, Is One of the World's Richest Pets and It's All Because of These Ads
Not many celebrity pets are millionaires, but Taylor Swift's cat sure is. The hitmaker is the proud owner of Olivia Benson, a Scottish Fold feline she's had since 2014. Under the ownership of Swift, Olivia has not only become famous, but also very wealthy. Today, she's one of the richest pets in the world, and her vast commercial work is to thank for this.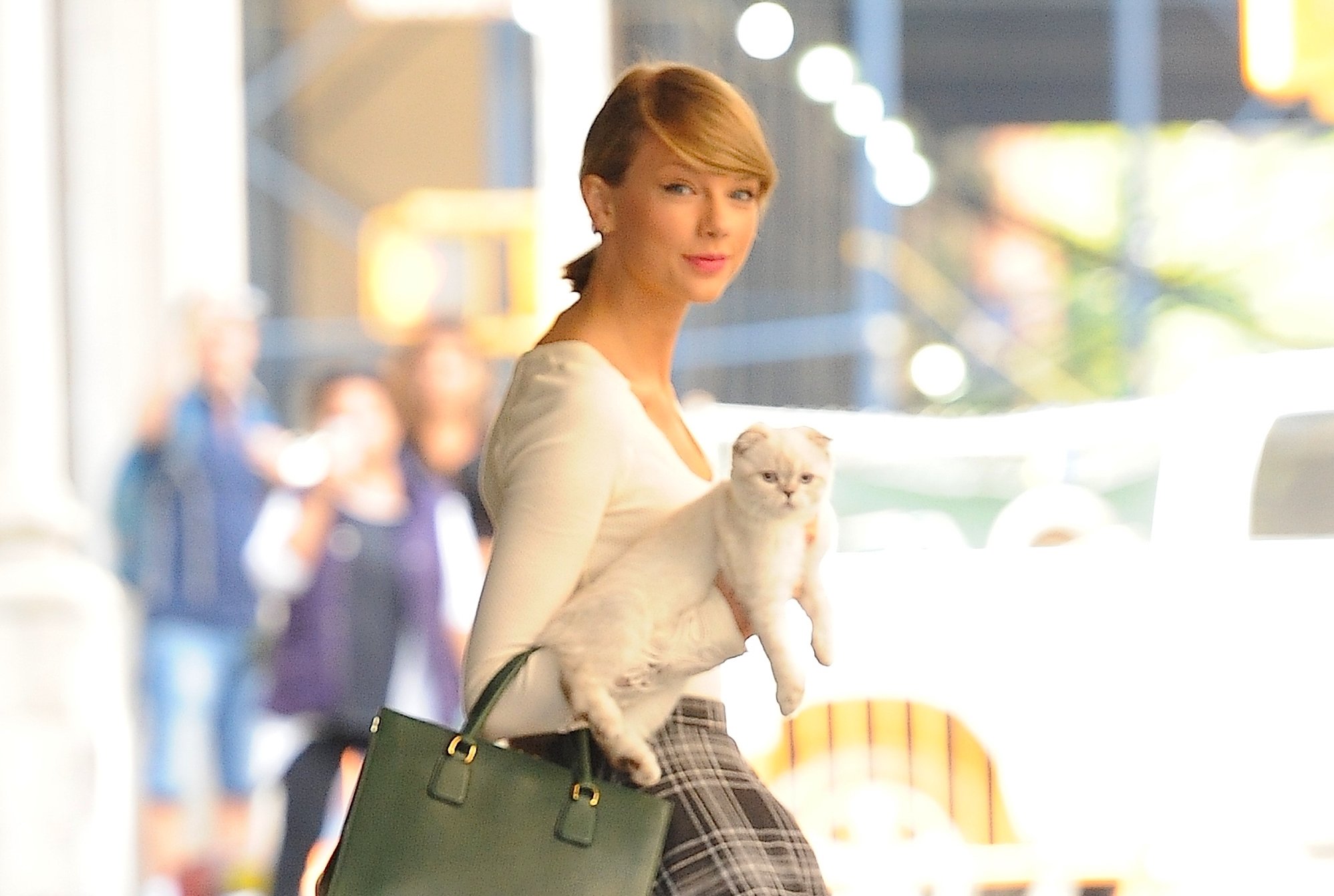 Olivia Benson has a net worth of $97 million
Only a cat owned by Taylor Swift has the potential to be a star.
Since welcoming Olivia Benson into her family in 2014, the singer has helped make her cat child a global sensation. 
Thanks to the Instagram account Swift set up for her fur baby, who's named after the female lead on Law & Order: SVU, and the many cameos she's made in the singer's music videos, Olivia is now a literal celebrity — and she has the bank account to prove it.
RELATED: 'Love at First Sight' for Taylor Swift and New Cat
According to the 2018 Pet Rich List, Olivia Benson has a net worth of $97 million, making her the third richest pet in the world, right behind Grumpy Cat.
The site reports that Olivia makes her money from her vast commercial work.
Over the years, Taylor Swift's cat has appeared in several of her music videos and various ads.
But Olivia's cameos in ads for Diet Coke and Keds shoes have earned her the most money, which explains her huge fortune.
Taylor Swift's cat has her own merchandise
In addition to cashing in on her commercial work, Taylor Swift's cat Olivia Benson also makes big bucks from her merchandise line. 
Yes, you read the right! The adorable feline and Swift's other cat Meredith Grey have their own line of consumer goods. In 2018, the "Evermore" singer trademarked the name "Meredith and Olivia Swift" for all kinds of merchandise and the first items went on sale in her official online store in July of that year.
Fans could purchase everything from Meredith and Olivia Swift t-shirts, makeup pouches, pen sets, pins, stickers, and even earrings.
According to legal documents obtained by TMZ, Swift was looking to take her cats' merch line even further by putting their names on pillow, handbags, musical recordings, jewelry, and more clothing. She was even looking to do a Meredith and Olivia Swift live show, but that has yet to happen.
Taylor Swift is 'obsessed' with her cats
Like most pet owners out there, Taylor Swift gives her cats more than just a place to live. She showers her felines with tons of love, which doesn't come a surprise seeing as she's "obsessed" with them.
"Number one for me, most influential factor in my life is cats. I have cats. I'm obsessed with them," she previously said in a video for TIME, "They're just a real joy to live with."
Swift continued, "Cats are just really cool. They're really great. They're very dignified. They're independent. They're very capable of dealing with their own life and if you fit into that on that day, they'll make some time for you maybe. I just really respect it."