Taylor Swift's Cat Olivia Benson Is Reportedly 3rd Richest Pet in the World, Worth $97 Million
Taylor Swift is one of the most successful singers in the world, so it is no surprise that her pets are also successful. Swift has three cats: Meredith Grey, Olivia Benson, and Benjamin Button. In a new report by All About Cats, Swift's cat Olivia is one of the richest pets in the world and is estimated to have a net worth of $97 million.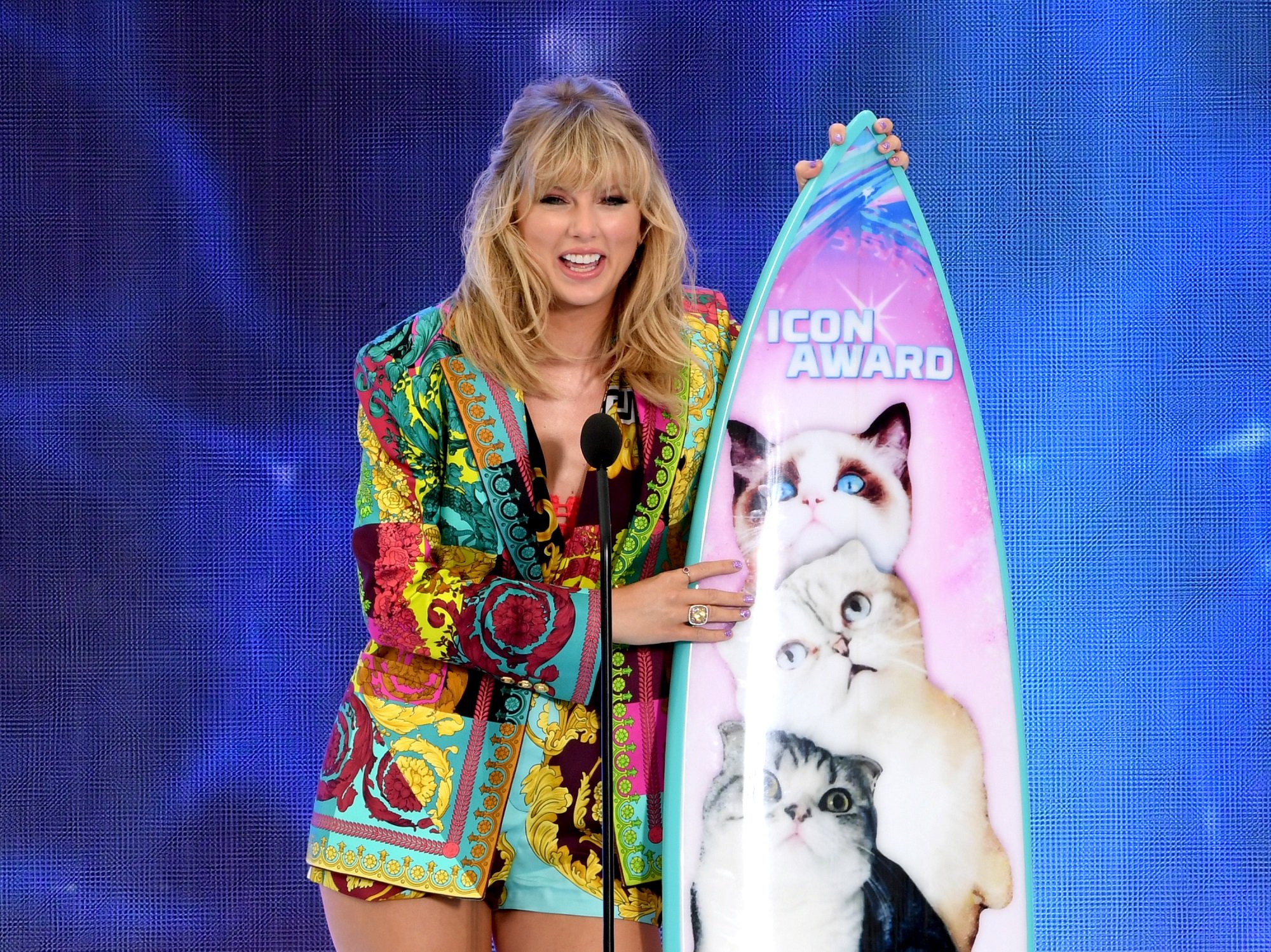 Taylor Swift's cat Olivia is one of the richest pets in the world
In a report by All About Cats, Olivia was ranked as the third-richest pet in the world. Swift's cats Meredith and Benjamin did not make the list.
According to All About Cats, Olivia has "a whopping $97 million net worth" without being in "the world of Instagram influencing."
The report continues, "The Scottish Fold earned her fortune starring alongside her owner in several music videos, has crafted her own merchandise line, and has had cameos in many big-budget ads, including for the likes of Diet Coke and Ned Sneakers."
All About Cats came to this conclusion by "analyzing the Instagrams of pets with the most followers, likes, and engagement rates" and "Using Instagram data we estimated how much each of these pets could make per Instagram post to discover who among them were the highest earners, and how much the most influential cats could pull in per post."
Taylor Swift has three cats
Meredith is Swift's first cat. A gray-and-white Scottish Fold, Swift got Meredith in 2011. Meredith is named after Ellen Pompeo's character Meredith Grey from Grey's Anatomy.
Because of this, Pompeo appeared in Swift's "Bad Blood" music video in 2015. Like Olivia, Meredith has also appeared in commercials, social media promotions, and music videos.
Out of all of Swift's cats, Meredith is considered the most aloof and does not appear on social media as much. In 2021, Swift released a video of the cat asserting that Meredith "HATES having her picture taken."
Olivia is a white Scottish Fold with gray points, and she joined Swift's family in 2014. She is named after Mariska Hargitay's Law & Order: SVU character Olivia Benson. Hargitay appeared with Pompeo in Swift's "Bad Blood" music video.
In 2019, Swift adopted Benjamin, a Ragdoll cat, after he was chosen to star in her music video for "ME!" Because of his friendly and cuddly nature, he frequently makes appearances on Swift's social media.
What to know about Taylor Swift's cat Olivia
Based on what Swift has shared, Olivia is known for having a big personality. In 2014, Swift appeared on The Ellen DeGeneres Show and discussed Olivia.
"Her name is, in the house it's Dibbles. Because it suits her personality more than Olivia. She's like a scrappy little cat. So her name is Olivia, but it's like, her personality's more like, 'Hey guys, it's Dibbles!'" Swift said.
In the 2020 documentary Folklore: The Long Pond Studio Sessions, Swift shared that Olivia and Benjamin frequently play-fight together.
"Benjamin always starts it, and Olivia always finishes it. He's twice her size but she's an amazing fighter," Swift said in the concert documentary.
Before Olivia was named one of the world's richest pets, Showbiz Cheat Sheet once theorized that if Swift had to pick a favorite cat, she might pick Olivia.