Taylor Swift's 'Evermore' Earned 66.3 Million Spotify Streams 1 Day After Its Release
Taylor Swift is a chart-topping artist, with her album Evermore jumping to the No. 1 spot on Billboard's Hot 200. This production also earned millions of Spotify streams within the first day of its release.
Taylor Swift released 'Evermore' following the success of 'Folklore'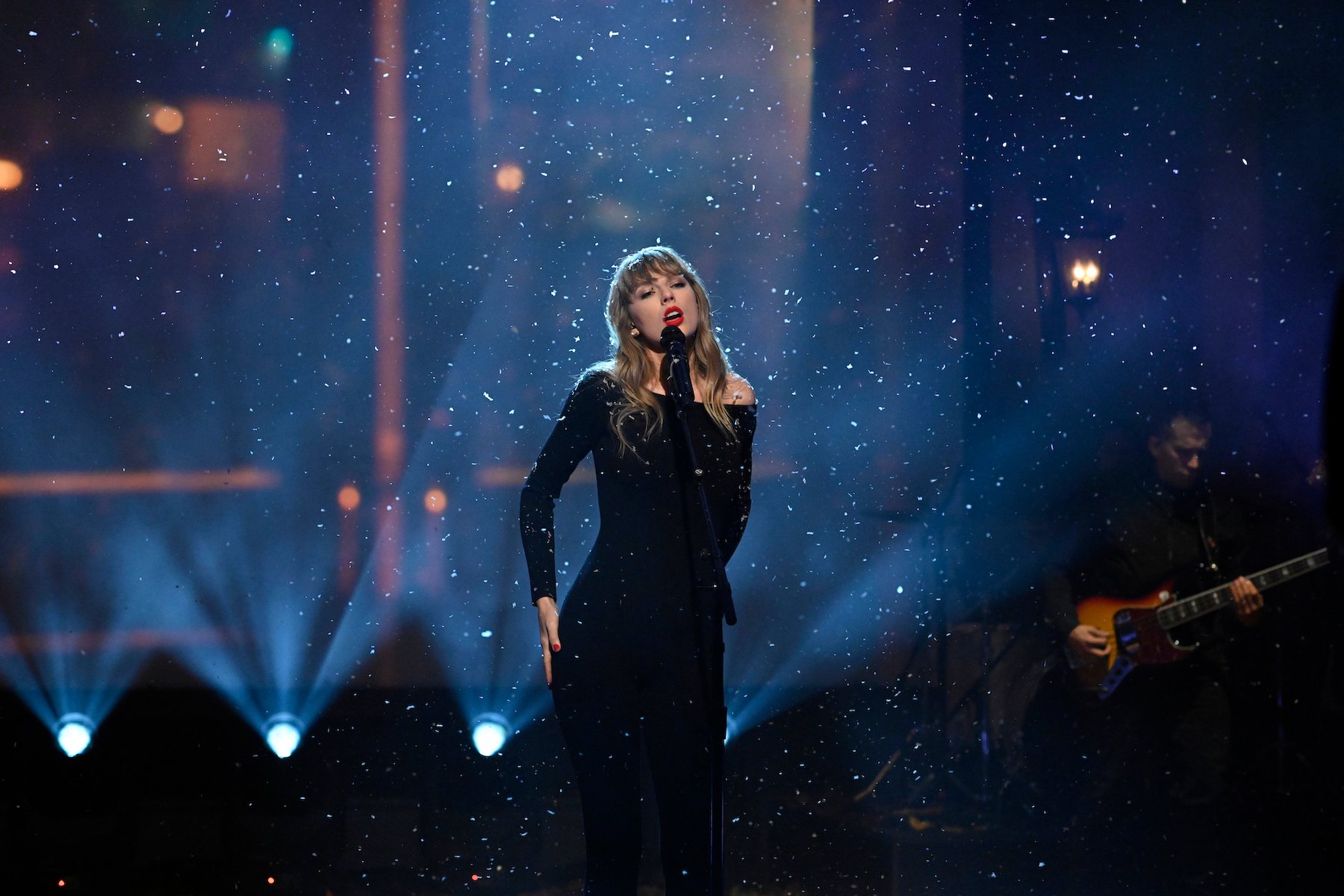 Swift is known for songs like "Blank Space," "All Too Well," and "Shake It Off." The Grammy Award-winning created the sister album of Folklore between re-recording versions of her already-released songs. Evermore, also released in 2020, featured folk-inspired songs performed by the pop artist.
"So what I felt after we put out Folklore was, like, 'Oh wow, people are into this too, this thing that feels really good for my life and feels really good for my creativity,'" Swift said during an interview with Zane Lowe of Apple Music. "I saw a lane for my future that … it was a real breakthrough moment of excitement and happiness."
Taylor Swift's 'Evermore' became one of the most popular releases of 2020
This collection featured artists HAIM, The National, and Bon Iver. Swift also collaborated with Bleachers frontman Jack Antonoff to create these songs. Released just a few months after Folklore, Evermore debuted in December 2020, quickly earning millions of plays on the music platform Spotify.
According to The Argo, 24 hours, this album earned 66.3 million streams worldwide and 37.4 million streams in the United States. With millions of Spotify streams, this album was only surpassed by Folklore in 2020, which earned 80.6 million plays within the first day of its release. 
Evermore also earned its No. 1 place on the Billboard Hot 200 music chart. According to Billboard, this collection returned to the Billboard Hot 200 following the release of vinyl and CD copies. 
The same website reports Swift sold about 69,000 copies of Evermore on CD, some even autographed by the "Willow" singer. Of course, this album came with exclusive merchandise, primarily sold on Swift's website along with Folklore-themed products.
'Evermore' earned several Grammy Award nominations
As of March 2022, "Willow" remains one of the most popular songs from Evermore, currently holding over 385 million Spotify plays. "Champagne Problems" has over 210 million Spotify plays, while "No Body, No Crime" has 125 million plays on the streaming platform.
In 2021, Swift and her collaborators earned the Grammy Award for Album of the Year for Folklore. Thanks to Evermore, Swift has a chance to defend that title at the 2022 ceremony, also earning a Grammy nomination for Album of the Year with this sister album. Antonoff earned a Producer Of The Year, Non-Classical nomination for "Gold Rush" off Evermore.
In November 2021, Swift released Red (Taylor's Version), recording new versions of her well-known songs. That includes the 10-minute version of "All Too Well" and its corresponding short film, posted to YouTube.
RELATED: RuPaul, Billy Porter, and Other Celebrities Featured in Taylor Swift's 'You Need To Calm Down ' Music Video