Ted Bundy's Girlfriend Liz Kendall Opens Up About Her Life with the Serial Killer in New '20/20′ Interview and Amazon Doc
Liz Kendall, the former girlfriend of Ted Bundy, is speaking out about her relationship with the infamous serial killer for the first time in decades.
The former girlfriend of Ted Bundy is speaking out about her relationship with the infamous serial killer for the first time in decades. 
Liz Kendall (also known as Liz Kloepfer), who dated Bundy for several years in the early 1970s, sat down for an interview with 20/20's Amy Robach where she discusses her life with the killer. The candid conversation airs Friday, Jan. 31 on ABC. She also appears in the new Amazon docuseries Ted Bundy: Falling for a Killer.
Liz Kendall and her daughter Molly discuss their relationship with Ted Bundy
Kendall met Bundy in 1969, shortly after she moved to Seattle from Utah. The single mom quickly fell for the charming, good-looking young man, and they ended up dating for five years before ending their relationship in 1974. By the time they broke up, Bundy had already begun murdering women, unbeknownst to Kendall. He would ultimately confess to killing 30 people, though there may have been many more victims.  
While Bundy's killing spree began while he was dating Kendall, the face he presented to her was very different. During their time together, he even became a surrogate father to Kendall's daughter Molly.  
"[He] put a lot of energy into making us happy, doing fun things… he always seemed to embrace us as a family unit," she told Robach.
Kendall still has photos of her time with Bundy. But what should be happy memories have been tainted by his actions explained Molly Kendall, who is also interviewed in the 20/20 episode. 
"That's my childhood," she said. "Unfortunately, the memories that are attached to those pictures have lost their original emotional content and become something different."
Kendall eventually grew suspicious of Bundy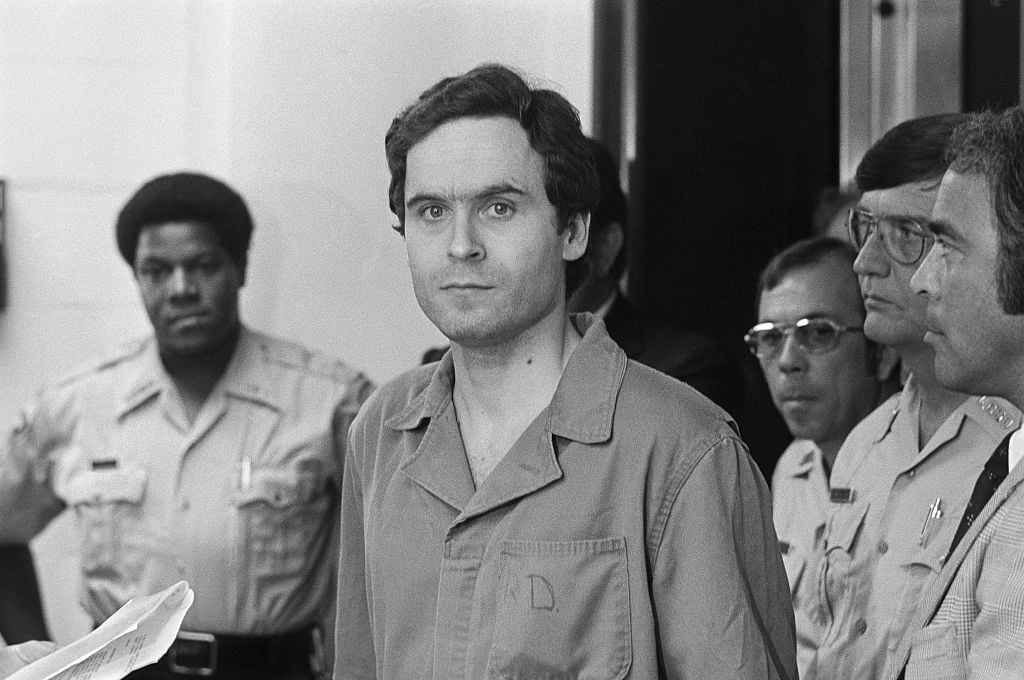 Kendall — whose relationship with Bundy was depicted in the 2019 Netflix film Extremely Wicked, Shockingly Evil, and Vile — eventually grew suspicious of her boyfriend. By 1974, a number of young women in Washington had disappeared. A composite drawing of the suspect (who one witness said called himself Ted) resembled Bundy. The man police were looking for also drove a Volkswagon Beetle, just like Kendall's boyfriend. 
"There were all these coincidences," Kendall says in a trailer for the Amazon series. "I couldn't let it go."
Eventually, Kendall contacted police about her suspicions (as did several other people who knew Bundy). But they didn't act on those tips. He was finally apprehended in 1975 in Utah, but later escaped and went on to murder several more women in Florida before being caught for good. Bundy was executed in 1989.
Several other women who encountered Bundy are interviewed in the Amazon series
Amazon's five-part docuseries looks at Bundy's killings in the context of the 1970s, when the women's rights movement was in full swing in the U.S. In addition to Kendall, a number of other women connected to Bundy are interviewed, including reporter Barbara Grossman, detective Kathleen McChesney, and Polly Nelson, one of Bundy's post-conviction lawyers. Karen Sparks, one of Bundy's surviving victims, as well as friends and family of the women he killed, are also featured.
"This story has been told many times by men," Kendall says in the trailer. "Now is the time to talk about our own story from beginning to end, because we lived, and so many people didn't."
The 2-hour 20/20 episode featuring Kendall airs Friday, Jan. 31 at 9/8c on ABC. The docuseries Ted Bundy: Falling for a Killer is streaming on Amazon Prime from Jan. 31.