'Ted Lasso:' Brett Goldstein aka Roy Kent Wrote Another Heartbreaking Episode
Ted Lasso fans went through the wringer with last week's new episode 'The Signal'. Ted's mental health came to a head when he once again had a panic attack, this time during a game. Rebecca tried to reconcile her mother's relationship with her father when she came back into town. We found out Rebecca's Bantr match is none other than player Sam Obisanya. 
Brett Goldstein who plays former player and current coach Roy Kent wrote the episode. He was also the writer of the season 1 episode 'Tanlines'.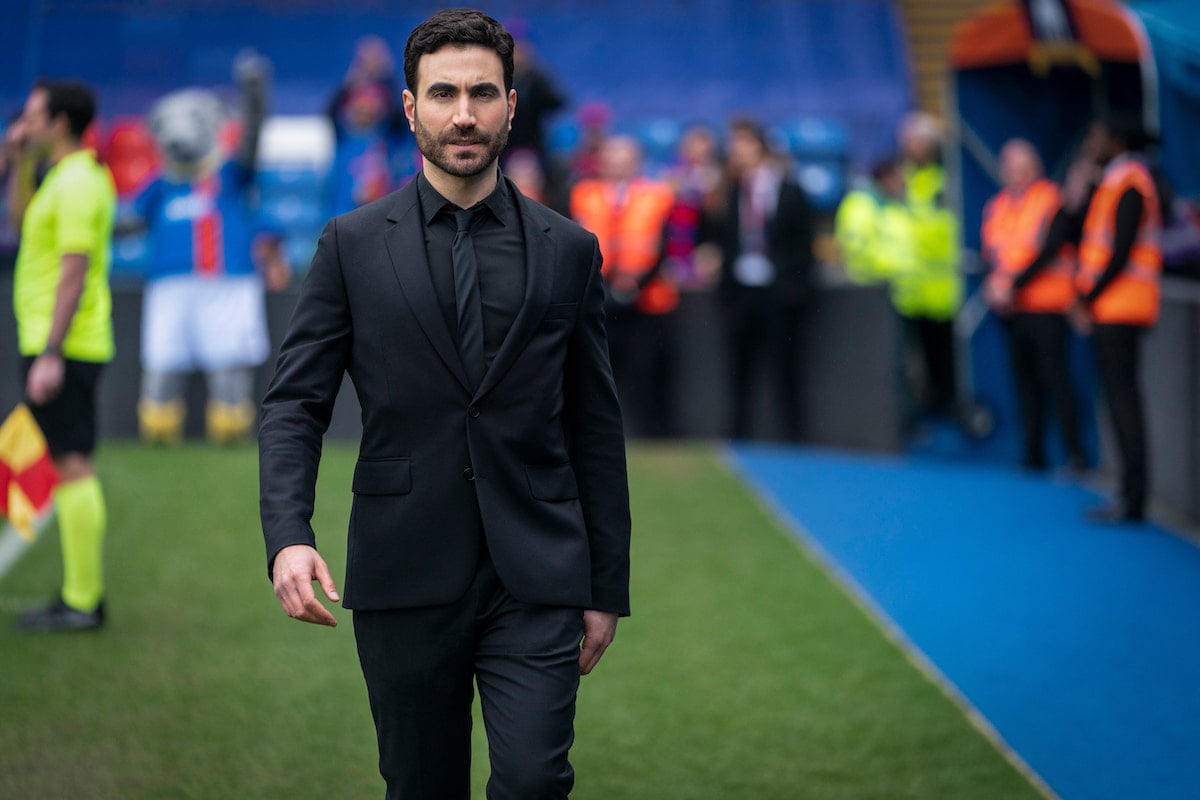 Brett Goldstein started writing in the stand up world
Goldstein started writing as a stand-up comedian. He wrote for a few British shows before writing with Office star Catherine Tate on her show Nan. 
In 2015, he starred in and co-wrote the independent film Superbob. Goldstein is also responsible for the AMC science-fiction anthology series Soulmates, which aired in late 2020. 
"If I'm not acting, I'm writing," Goldstein said in an interview with Backstage. "I'm never not busy. As long as I've got stuff going on, even if this stuff is going nowhere, then I've had a good day… This magical part you're waiting for? Write it."
Goldstein wrote 'Ted Lasso' season 1 episode 5
Goldstein is currently nominated for an Emmy award for writing the season 1 episode 'Tan Lines.' In it, Ted finally lets his wife go and agrees to a divorce. 
The writer told Awards Daily that he was inspired by a Tottenham player who brought his family out onto the field. "It was incredibly moving and so I wanted Ted, who had not been welcome in Richmond, to finally win a game and to bring his family onto the pitch and be cheered by the crowd," he said. 
Goldstein also emphasized how hard it was to write Ted's wife as empathetic. "We had one episode to meet her and to end it, and it was important to all of us that no one was to blame, neither party had done anything 'wrong' and that neither would want to 'give up' on the relationship. But that fundamentally — it wasn't right anymore. So how could we get there?"
Despite the difficulty, Goldstein admitted he loved figuring out how to write the more emotionally complicated parts of the episode. "These were the main threads to explore. It involved loads of conversations about relationships and love and what it all means and who these characters were, and all these things lead into other things and I just loved writing it. The whole writing team is truly brilliant. I cannot praise them enough."
The Roy Kent actor is grateful to write on 'Ted Lasso'
Goldstein realizes that working as both a writer and actor on Ted Lasso is a special thing. In that same interview with Awards Daily, he expressed his gratitude.
"I feel so insanely grateful for it. To get to actively engage in the shaping of the show and the character," he said "It's a privilege to be able to say something I think he would say and then for that to go into the script. I've been very spoiled doing this job."