'Ted Lasso': Jason Sudeikis Is Surprised by the Show's 'Delayed' Success
Ted Lasso made history with its 20 Emmy nominations. The Apple TV+ series broke the record for the most Emmy nominations for a freshman comedy, beating Glee's 19. Like Schitt's Creek, Ted Lasso's popularity grew over time as more and more people realized there was a hidden gem chilling on a streaming service. Of course, its had fans since the beginning. But even star Jason Sudeikis agrees its success was "delayed." He commented on its surge in popularity leading up to Ted Lasso Season 2 in a recent interview.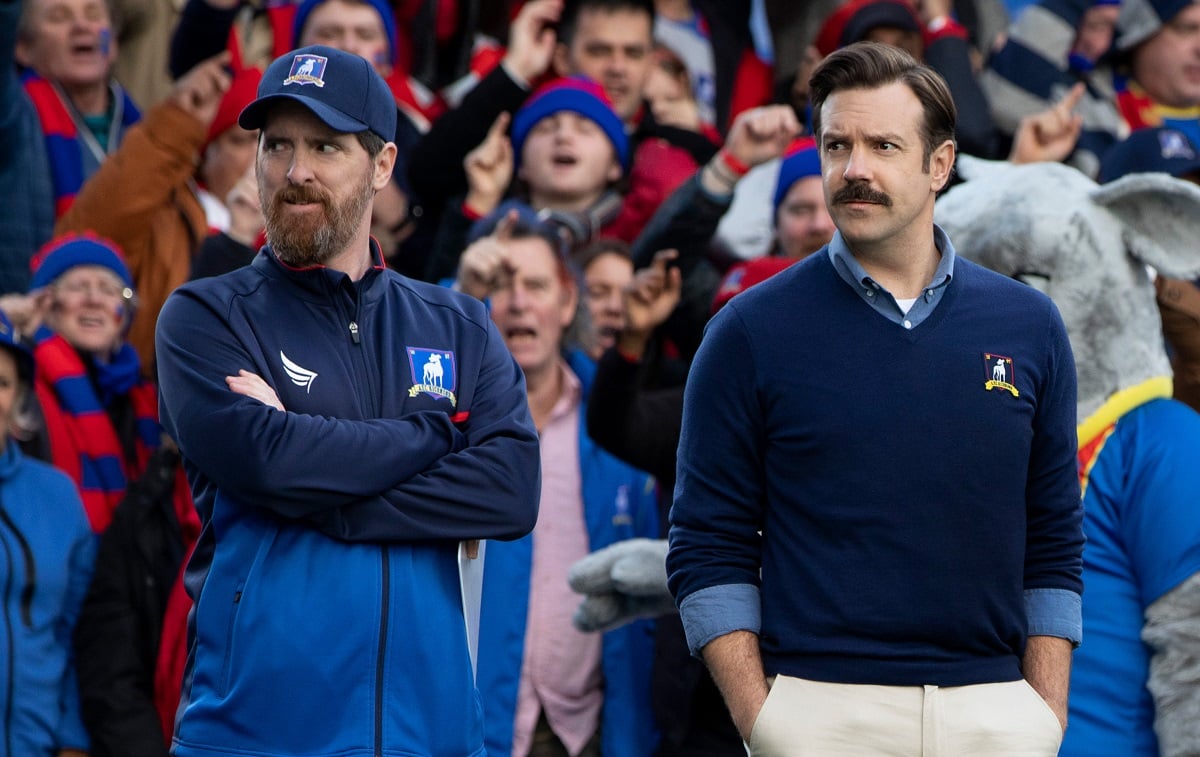 Jason Sudeikis is pleased by 'Ted Lasso's diverse fanbase
Sudeikis and co-star Brendan Hunt (Coach Beard and Ted Lasso co-creator) stopped by TODAY to discuss the show's success. And like all good TV, its popularity goes beyond awards. The series promotes healthy, inspirational leadership and shows what it really means for people to work together toward common goals. It's a human story told through the lens of European football, with the added bonus of many hilarious moments.
Sports lovers — both professional and amateur — love the series. In fact, the Utah Jazz head coach Quin Snyder said it should be "required viewing" for coaches. And it's not just sports fans who adore the show. Do a quick search on Twitter, and you'll find plenty of people who aren't into sports but are very into Ted Lasso. Sudeikis told Hoda Kotb he's touched professional coaches appreciate the show.
"So much of it is rooted in people that we've had as mentors or coaches, directors, partners," he said. "Leadership was a big part of the ethos of the show, so the fact that actual leaders are listening to us pretend leaders, we've really pulled one over on folks."
The Saturday Night Live alum and Hunt had hints the show could be a success before they made it. Ted Lasso's character was created for an NBC Sports ad promoting the network's Premier League coverage in 2013. And TV great Bill Lawrence later told them it had the potential to be a full series. Sudeikis' ex-fiancée, Olivia Wilde, also said it had TV potential, he told GQ.
RELATED: Was 'Ted Lasso' an 'SNL' Sketch?
'Ted Lasso's popularity increased while the cast was busy filming season 2
Ted Lasso Season 1 was filmed in 2019 before the coronavirus (COVID-19) pandemic shut down the world. The show came out in August 2020, and it wasn't long before the team was back in the United Kingdom filming season 2. Sudeikis said they got "rumblings of it through Twitter" after season 1, but they realized the show's popularity seriously grew when they came back from filming season 2.
When Kotb asked if he thought the show's success was delayed, Sudeikis said:
"Absolutely. And even more so in a delayed way because we had all been in lockdown. We were getting rumblings of it through Twitter and social media and whatnot. And then, we went right into writing it, acting in it, and now editing again. So it was upon returning to the states that we were like, 'Oh, people actually watch this show, I forgot!'"
As for Hunt, he knew they had a hit on their hands when one celebrity sang their praises.
"The Twitter response built up pretty quickly," Hunt told Kotb. "But once Brené Brown comes along and says that she likes your show … She was on our friends podcast and she referred to me as, 'a heartthrob in the weirdest way,' which is now and forever my Twitter bio. Thank you, Brené!"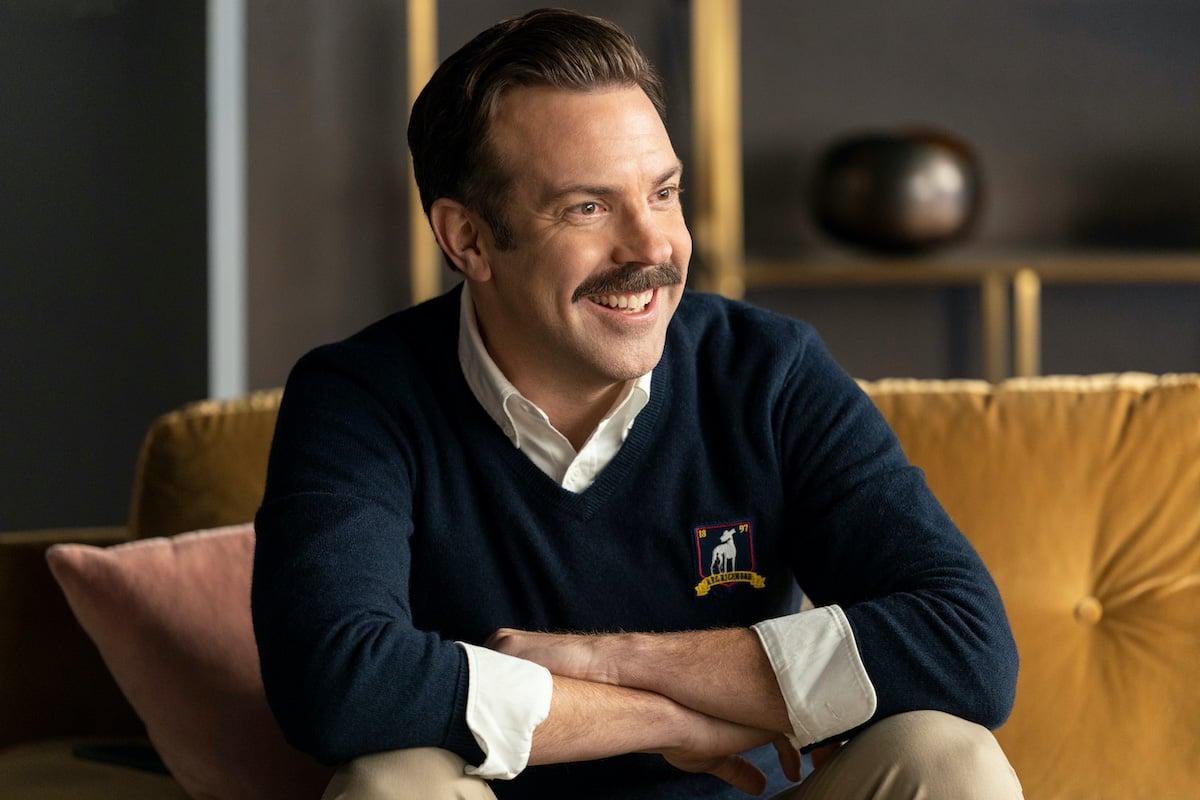 RELATED: 'Ted Lasso' Dart Scene Was Perfected Last-Minute by Jason Sudeikis, Hannah Waddingham Says
'Ted Lasso' Season 3 could be its last
Despite its success, Ted Lasso could end with season 3.
"That was just the way we conceived it," Sudeikis said of the show's early days. "Back before even Bill got involved, Joe [Kelly] and Brendan and I just sat around and that was the three-act structure. We didn't invent it."
"We also assumed that we would be well tired of it after two, but no, we're not," Hunt added. "So that screws up the whole plan."
"I thought it was super cocky of us to think we'd make it to three," Sudeikis chimed in. "That was just swagger that has manifested to actually having to do it. That's frightening!"
Ted Lasso has already been renewed for season 3. Hopefully, the team thinks a season 4 would be worth it. But who knows, maybe the story will be perfectly told through just three seasons.