'Ted Lasso': See Ryan Reynolds and Rob McElhenney Respond to Higgins' Joke
Fans of both comedy and football club ownership were satisfied by the Aug. 20 episode of 'Ted Lasso.' In it, everyone's favorite AFC Richmond Director of Football Operations, Leslie Higgins (Jeremy Swift) made a quip about another British football team under an American influence: Wrexham AFC.
Actors Ryan Reynolds and Rob McElhenney bought the Welsh soccer team in Nov. 2020. They have since hilariously responded to Ted Lasso's shoutout.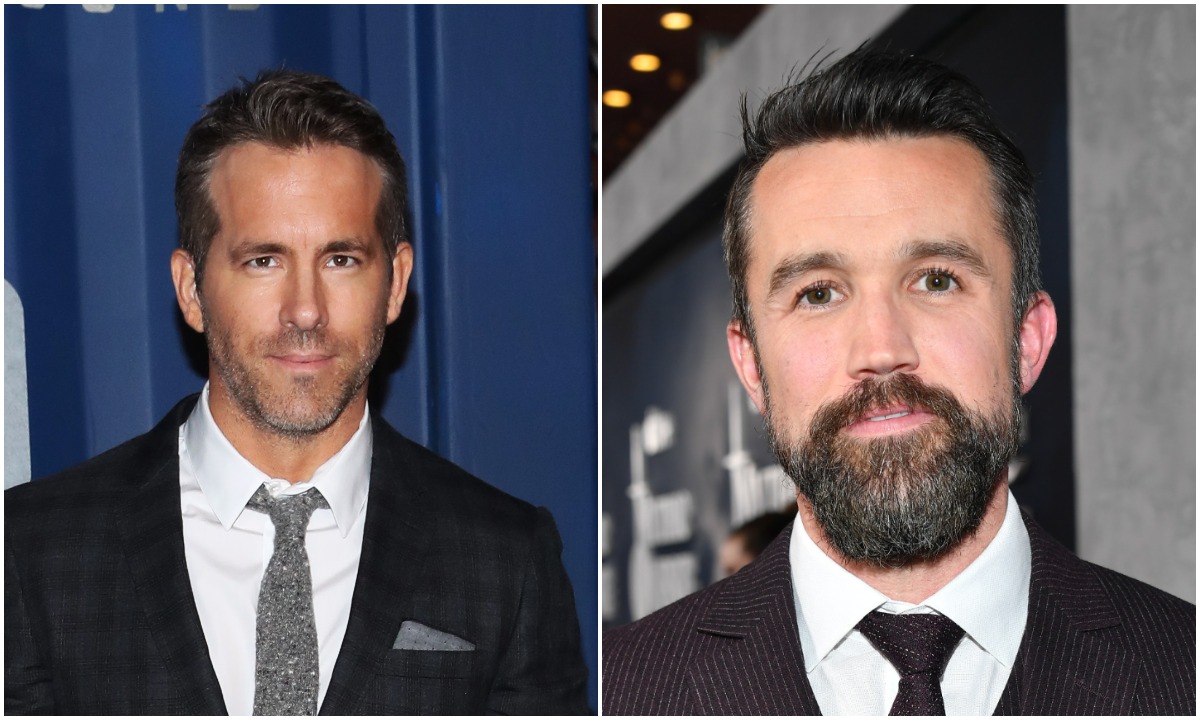 Why did Ryan Reynolds and Rob McElhenney buy a soccer team?
Reynolds and McElhenney bought the club in the fall of 2020 for £2 million or $2.77 million. The Welsh team is the third oldest team in the world, having been founded in 1864. However, the team has been low ranking for years.
The It's Always Sunny in Philadelphia star had the idea to buy a British soccer team. He told Late Night with Seth Meyers that his interest in the sport grew by watching soccer and soccer documentaries over the coronavirus (COVID-19) pandemic.
"Once I learned about how you can be promoted and relegated out of the league, that really piqued my interest. That's just so not a part of American sports," he said.
"I thought if you can get relegated, you can also get promoted. So if you go far down enough you can find a club that maybe I can afford that maybe I could help that club be promoted into higher leagues."
Though he was Twitter friends with Reynolds, they had never met before. The pair officially met in April 2020, five months after purchasing Wrexham together. Reynolds and McElhenney are also behind a documentary about purchasing the team. It will be released on FX in the upcoming year.
Ryan Reynolds and Rob McElhenney are "demanding" apologies from the 'Ted Lasso' team
In season 2, episode 5 of Ted Lasso, Higgins mentioned Reynolds and McElhenney reached out to him. "I can't tell if them buying the club is a joke or not, so I haven't replied to them," he said.
In response to the quip, both Reynolds and McElhenney posted a letter on their Twitter feeds.
"It has come to our attention that in a recent episode of Ted Lasso our very real ownership of Wrexham AFC was called into question by an otherwise beloved character named 'Higgins,'" they wrote.
"While we hold the incomparable Jeremy Swift in no ill regard and are honored to be mentioned on the platform that's brought us high-quality programming ranging from Mythic Quest season one to Mythic Quest season two, we must insist that you cease and desist from the casting of any doubt regarding our commitment to the club, the fans, and the entire Wrexham community."
McElhanney, of course, stars and produces Mythic Quest on Apple TV+
The Hollywood moguls want 'Ted Lasso' biscuits delivered to Wrexham
Reynolds and McElhenney went on to jokingly threaten legal action against the streaming platform.
"To avoid legal action please send two LARGE boxes of Ted Lasso's biscuits to the [Wrexham stadium] before Wrexham AFC season begins on Saturday, August 21st at 3 pm."
A representative from Ted Lasso has not reached out to the Wrexham owners.
RELATED: You Probably Never Realized These Celebrities are Business Owners