'Ted Lasso' Star Jason Sudeikis Thanked a Lot of Women in His Emmy Speech — but Olivia Wilde Was Not 1 of Them
Jason Sudeikis is going home a winner after snagging the award for Outstanding Lead Actor in a Comedy Series at the 2021 Emmy Awards.
It's for his performance in the Apple TV+ series Ted Lasso, on which he stars as the titular football coach. In his acceptance speech, Sudeikis thanked his team and several others who have helped him throughout his career. But Olivia Wilde, his longtime ex-girlfriend and the mother of his children, was not one of the names mentioned.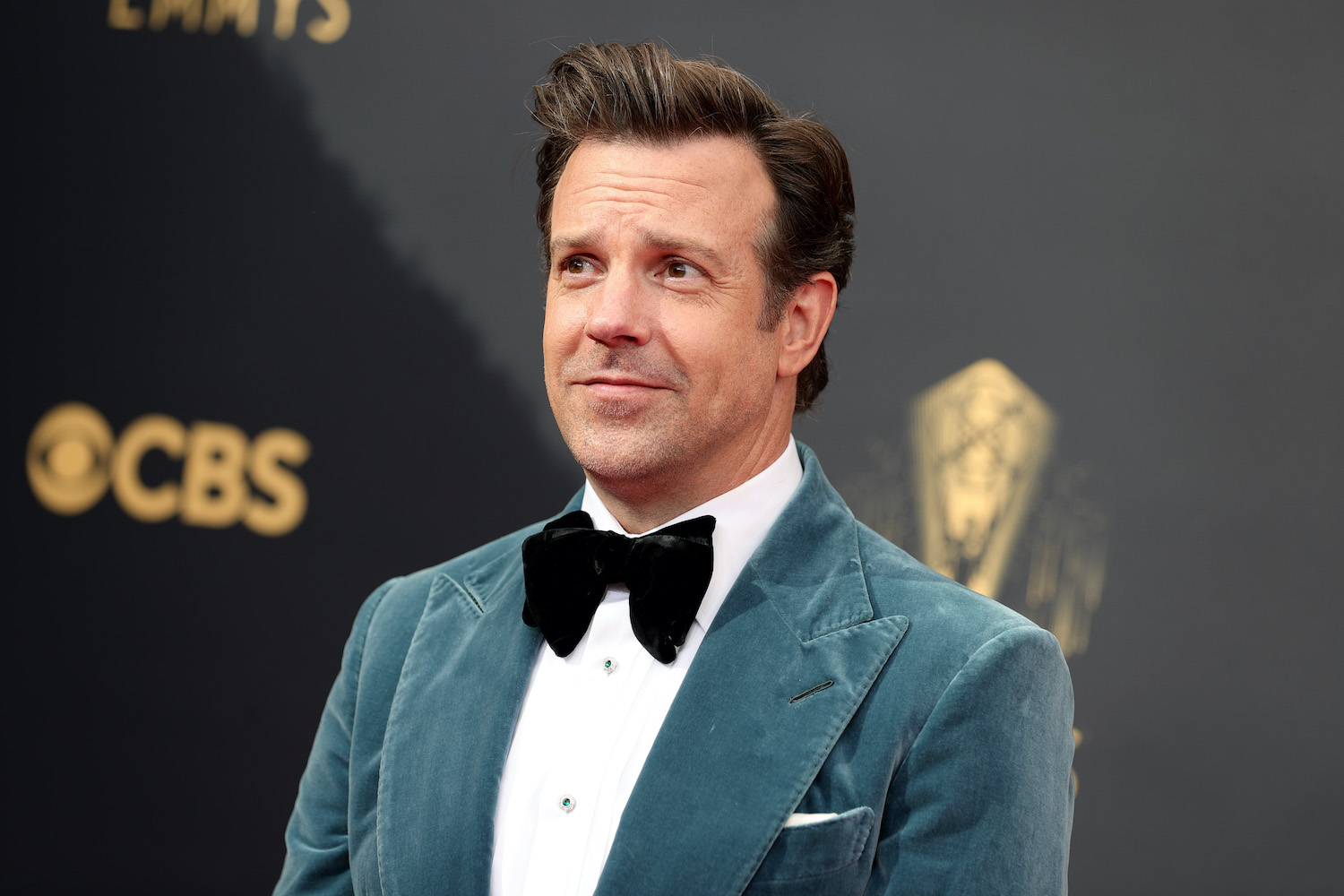 Jason Sudeikis' Emmy speech shouted out many people
Sudeikis gave a heartwarming speech at the Emmy Awards on Sept. 19 in Los Angeles. He kicked things off by thanking those who have guided and supported him over the years.
"Thank you very much. So…heck of a year," he said. "I would say this show is about family, this show is about mentors and teachers, this show is about teammates, and I wouldn't be here without those three things in my life."
He continued: "First off I want to thank my folks Dan and Kathy, I want to thank my sisters Kristin and Lindsay. I want to thank my sisters that have been chosen outside of biology, like Rachel. And I want to thank my children Otis and Daisy.
"I want to thank Lorne [Michaels], who went to take a dump right now. Perfect. He's going to get home he's going to watch it. He loves watching the Emmys at home. It's fine, it's fine. Which home is the big question."
He concluded his speech by expressing his gratitude for the "incredible" writing staff, directors, and cast of Ted Lasso. "Look, I'm only as good as you make me look. So really it means the world to be up here to be a mirror of what you give to me and we reflect back on each other back and forth."
The one person he didn't mention? Olivia Wilde. And that was pretty noticeable after he rattled off such a long list of names.
RELATED: Why Olivia Wilde and Jason Sudeikis Broke Up
Jason Sudeikis and Olivia Wilde were together for nearly a decade
Sudeikis was in a relationship with Wilde for almost 10 years before their breakup in November 2020. The actor told GQ in an interview published in July that he still wasn't sure of why they broke up even months after the fact.
"I'll have a better understanding of why in a year," he explained to the magazine. "And an even better one in two, and an even greater one in five, and it'll go from being, you know, a book of my life to becoming a chapter to a paragraph to a line to a word to a doodle."
He continued: "That's an experience that you either learn from or make excuses about. You take some responsibility for it, hold yourself accountable for what you do, but then also endeavor to learn something beyond the obvious from it."
Ironically, it was Wilde who inspired Ted Lasso. Sudeikis told GQ that he had played the character in various commercials and was eventually encouraged by Wilde to turn it into a show. While that seems worth a shoutout at the Emmys, it's ultimately understandable why he wouldn't considering the delicate nature of their relationship.
RELATED: Jason Sudeikis' Split with Olivia Wilde Compared to 'Ted Lasso' Season 1 Divorce
Both of them have also moved on
Around the news of their split, Wilde was linked to pop star Harry Styles. Neither of them has confirmed their alleged relationship. But between the reports on their rumored romance and their PDA, it seems to be the real deal.
Sudeikis, meanwhile, is said to be dating his Ted Lasso co-star Keeley Hazell. The two were linked in the summer of 2021 when they were spotted cozying up to one another in New York, per Us Weekly.