Teddy and Spencer's Christmas Song from 'Good Luck Charlie' Is Still a Bop
Disney Channel actors released a few original holiday songs in conjunction with their shows, and Good Luck Charlie is no exception. One performance on the series appeared in the holiday episode, titled "A Duncan Christmas."
Here's what we know about "My Song for You" and a few others performed by "Teddy Duncan" throughout the series.
Teddy and Spencer teamed up for a holiday song in 'Good Luck Charlie'
Fans spent a few holidays with the Duncan family. They're always a little chaotic but filled with love. The Christmas episode of season 3 is no different, with Bob's mom staying for the holidays and Teddy taking Charlie to her first picture with Santa Claus.
Bob Duncan, on the other hand, is having some problems picking out a gift for Amy. Every year they say they won't spend that much money, but he never knows what that means. As a result, his sons help him devise a plan to get her the perfect present.
When Christmas finally arrives, Teddy and Spencer perform a song for the entire family. That's "My Song for You," which was actually recorded by Bridgit Medler and Shane Harper. Since its release, the song earned over 2.5 million plays on Spotify from fans of Good Luck Charlie.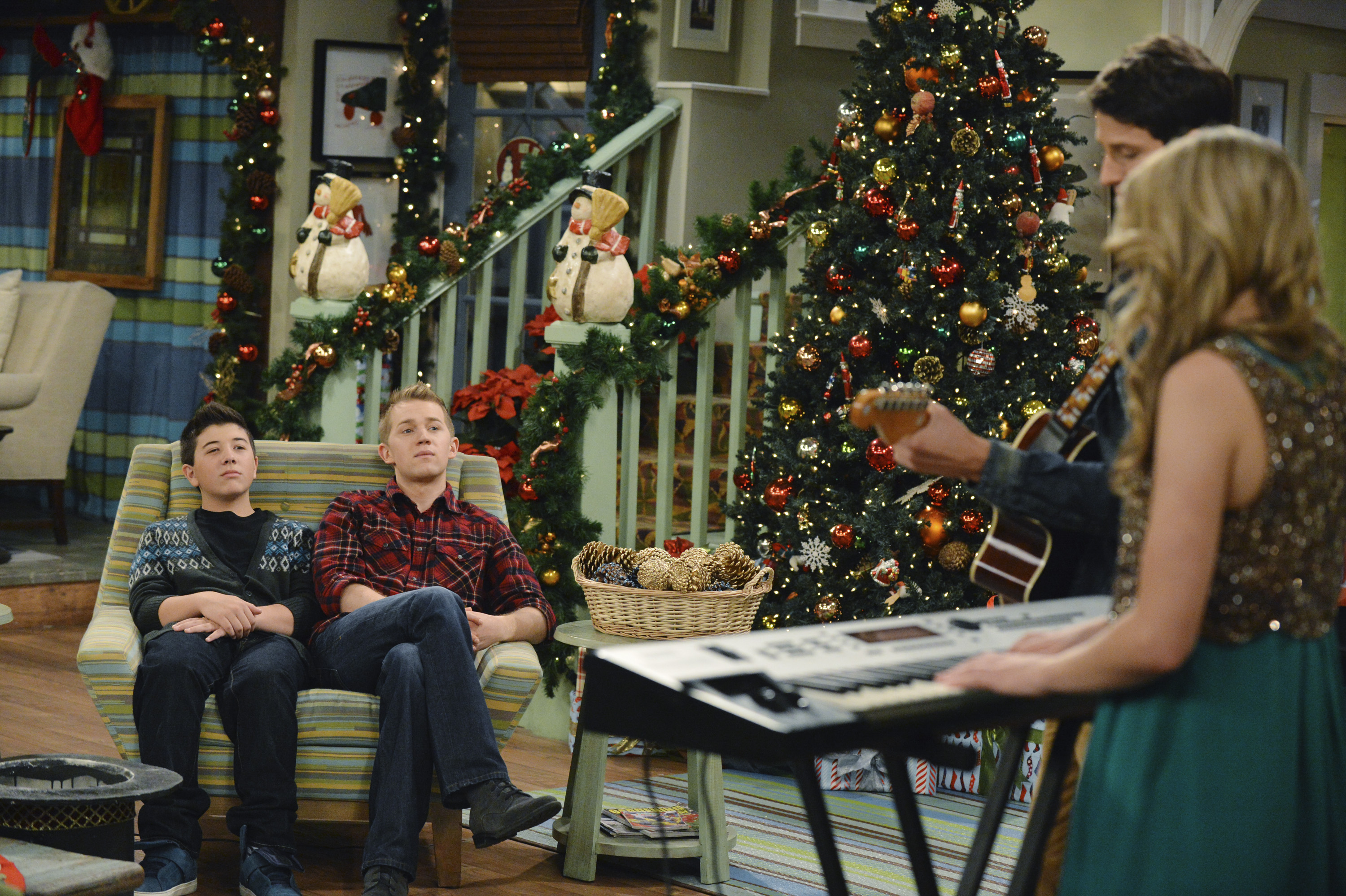 RELATED: It's a (Zoom) Party Get Down — The Cast of 'Sonny With a Chance' and 'So Random' Have a Reunion Over Video Chat
Joe Jonas and Demi Lovato also sang this song for 'Sonny With a Chance'
The Teddy Duncan and Spencer Walsh version of this song isn't the only one performed on Disney Channel. For one holiday-themed episode of Sonny With a Chance, Joe Jonas appeared in a number of So Random sketches.
He ended his cameo with a performance alongside Demi Lovato. The song they sang was "My Song for You." However, that version of the Christmas song is not available for streaming, unless fans watch the full episode on the subscription service, Disney+.
RELATED: From 'The Simpsons' to 'Sonny With a Chance' — Here Are Shows on Disney+ Bringing Families Closer During Social Distancing
Bridgit Mendler sang other holiday songs in conjunction with 'Good Luck Charlie'
The cast of this series went on to appear in a full-length holiday special Good Luck Charlie: It's Christmas, where the Duncan family traveled to sunny Palm Springs to spend Christmas with their grandparents.
Well, most of the Duncans. Teddy wanted to spend spring break with Ivy's family and the only way she could do that is if she paid for her own plane ticket.
For this holiday film, Mendler recorded "I'm Gonna Run To You," a new Christmas song, which played during the beginning of the film. Since its release, this song earned over a million plays on the streaming platform, Spotify.
"Working on that song was really fun," Mendler said during an interview with Shine On Media. "It was a cool vibe to channel. We wanted to go with something holiday-friendly but not exclusive to the holidays."
Episodes of Good Luck Charlie, The Suite Life of Zack and Cody, and other Disney Channel originals are available for binge-watching on Disney's streaming platform. To learn more about Disney+ and to subscribe, visit their website.