'Teen Mom' Alum Farrah Abraham Celebrates Her College Graduation, and Her Followers Have Questions
Farrah Abraham has another degree to hang on the wall. The 'Teen Mom' alum recently celebrated her graduation from film school
Farrah Abraham has another degree to hang on the wall. The Teen Mom alum recently celebrated her graduation from film school with a dinner out with her daughter Sophia. The pair dined at Beverly Hills restaurant Spago on Sept. 12 to mark her completion of a bachelor's degree program at the Los Angeles Film School, Life & Style reported. But after the reality TV star shared the news of her accomplishment on Instagram, some of her followers expressed skepticism. 
Farrah Abraham studied business entertainment 
Abraham, 29, rose to fame in 2009 after appearing on MTV's 16 and Pregnant. Later, she starred in Teen Mom and Teen Mom OG. Despite having a baby at 17, Abraham was able to graduate from high school. She then earned an associate degree in culinary arts from the Art Institute of Fort Lauderdale. And she recently revealed that she wasn't done with her education, telling In Touch Weekly in June 2020 that she had returned to college to study business entertainment. 
Well, now Abraham has completed her degree and is ready to take the entertainment world by storm. The MTV alum says she's earned a bachelor's degree in business entertainment from the Los Angeles Film School. 
"The smell of success on this very special Farrah Friday is epic … I received a degree in what I'm famous for today," she wrote on Instagram. She went on to say that she hoped to champion inclusion and diversity and push for equality for women in the entertainment industry. 
"On to the masters & PhD," she added.
Fans react to Farrah Abraham's big news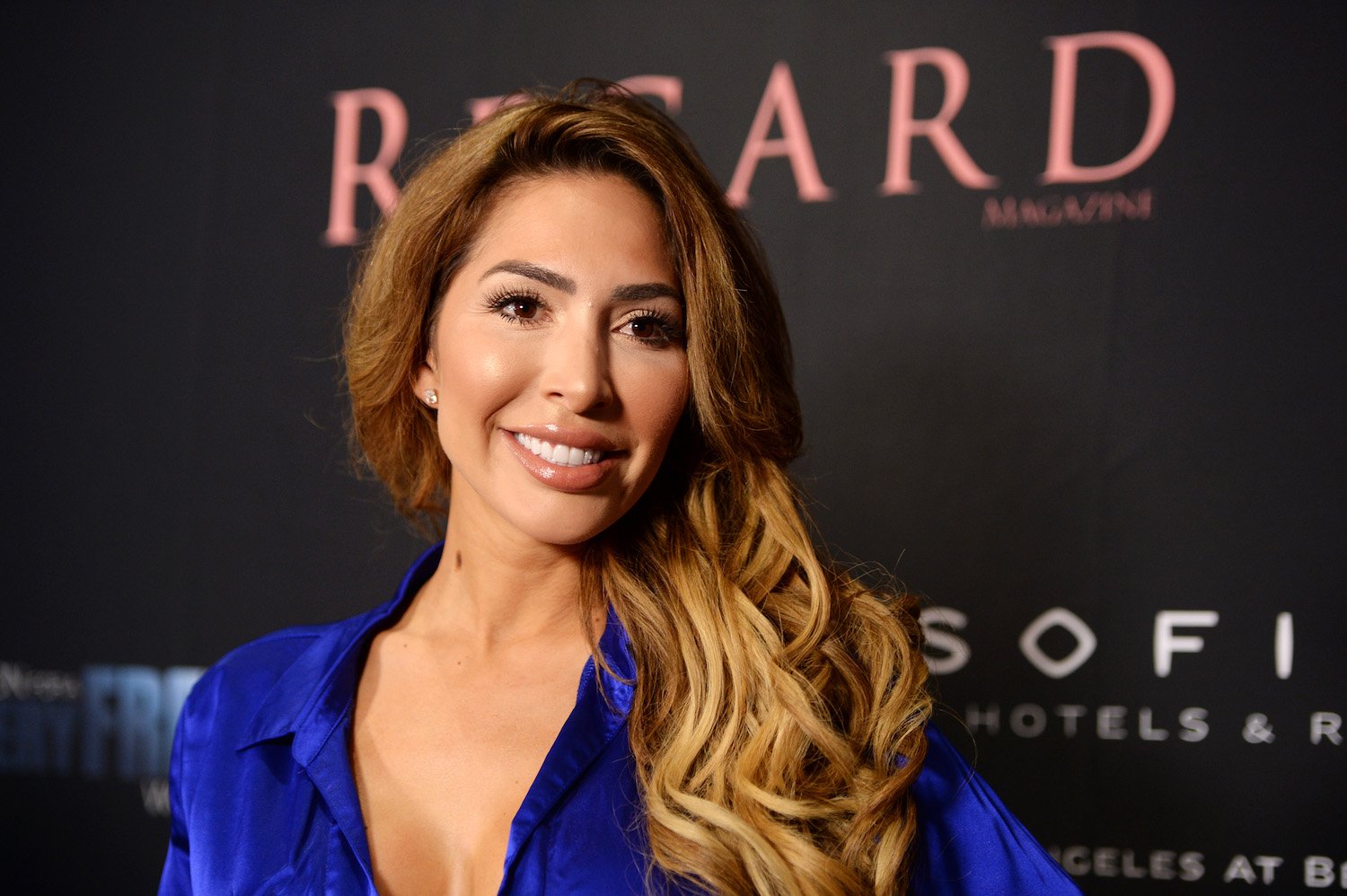 After Abraham revealed her big news on social media, a number were quick to congratulate her on her accomplishment. 
"Congrats Farrah! Wow really inspiring !!!" one wrote. 
However, some critics raised questions about Abraham's degree and the school she attended. A few questioned whether she'd really earned a bachelor's degree. Others slammed the school she attended and criticized the grammar and punctuation she used in her Instagram posts. One pointed out that she appeared to have left less-than-flattering reviews for her alma mater on Yelp.  
Other followers were confused by Abraham's slideshow, which appeared to show her name on a Hollywood Walk of Fame star. They accused her of lying about having her name on the famous walk, but it appears that the image was just a graphic created by the school to use during the virtual graduation ceremony. 
Farrah doesn't sound like she's going to let haters stand in her way 
While not everyone was impressed that Abraham graduated from college, from the sound of her Instagram post, she's not going to let their negative comments hold her back. 
"I hope I've broken a cycle of discrimination, political segregation, and sexual harassment toward women in a work environment that claims culture and policies opposite on their website," she wrote. "I've won for society, I've won for other teen moms, for all others in production and talent, I'm with the next generation … I look forward to standing strong in all my confirmations with my entertainment degree."
"I'm proud of the girl I was and even more proud of her now!" she added. 
Check out Showbiz Cheat Sheet on Facebook!