'Teen Titans': This 'Batman Wayne Family Adventures' Episode Hid a Secret Villainous Detail
A new venture for DC Comics includes a virtual Batman webcomic. While the main draw leans on the fact that it remains open and accessible for fans who know nothing about the Dark Knight, it still comes chock full of references for more hardcore fans. Episode 7, "Vigilante Bingo," saw Dick Grayson make a reference that Titans and Teen Titans fans can appreciate.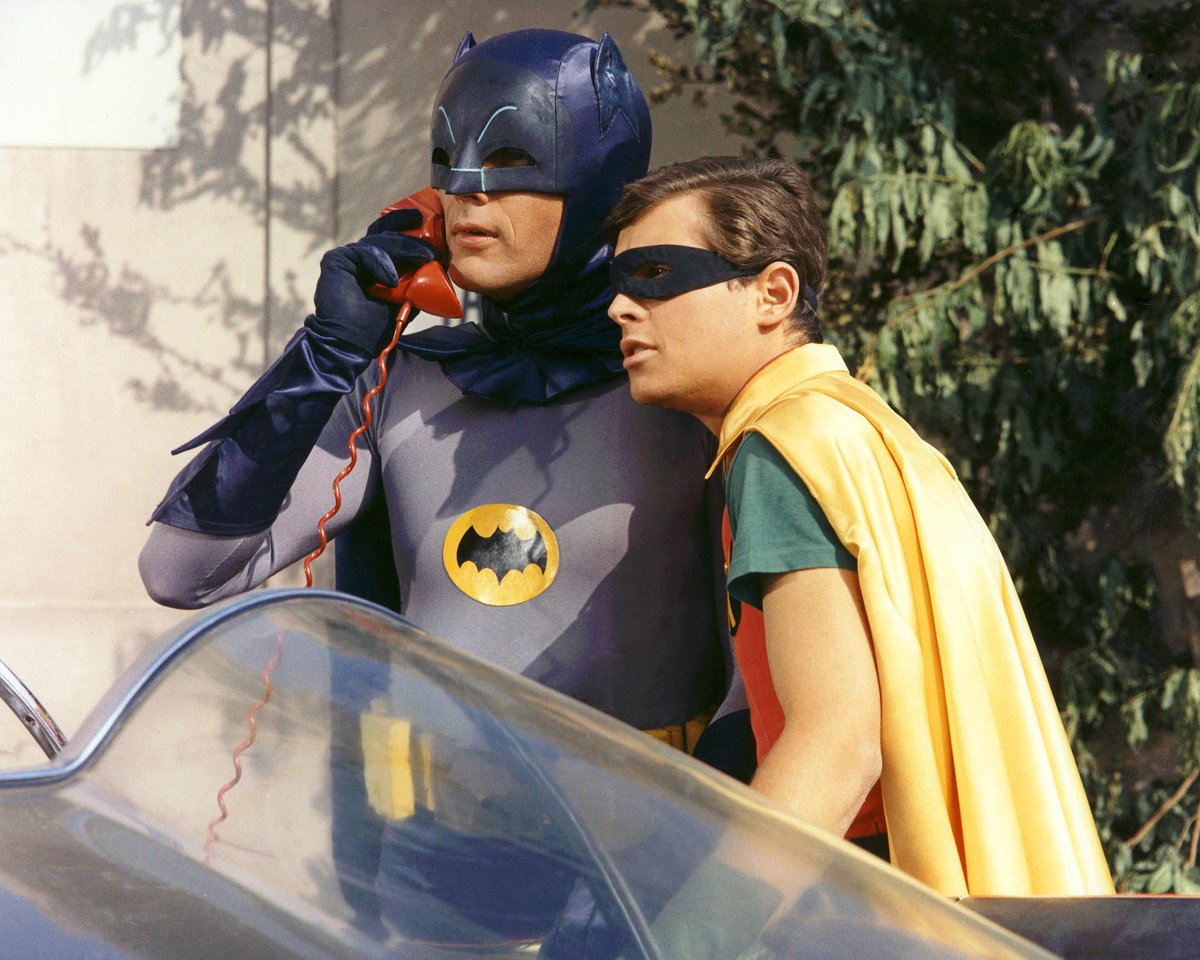 Batman Wayne Family Adventures takes a less dark approach to the Dark Knight
The DC and Webtoons partnership came about from a common issue in the comics industry. With decades of continuity, fans feel intimidated about where to begin.
Batman Wayne Family Adventures follows Bruce Wayne and the various people he has adopted, fathered, and bonded with over the years, such as Teen Titans' Dick Grayson, Damian Wayne, and Jason Todd.
While the stories in the webcomic do not require prior knowledge, the characters still hold their years and years of continuity — including the darker parts.
All of Batman's sidekicks play 'vigilante bingo,' landmark accomplishments to being a superhero in the comic. However, some of the checkmarks are somewhat alarming, like multiple members being killed and resurrected. 
One particular check in their game had Dick Grayson sneak in a reference to his long history with DC's Teen Titans team.
Dick Grayson waved off his times as a 'Teen Titans' villain
Continuing the game, Cassandra Cain said to raise their hands if they ever received tutoring from an assassin. However, Dick Grayson did not raise his hand, and Tim Drake questioned him about training under Deathstroke.
Through various media, Dick Grayson has a history of taking on the role of a villain to take down Deathstroke the Terminator.
The first time originated in the 2003 Teen Titans animated series, where Grayson became Deathstroke's apprentice to protect the other Titans in season 1.
In a reversal from the usual pattern, the comics loosely adapted this storyline a few years later. Grayson took on the name Renegade to infiltrate Lex Luthor's Secret Society of Super-Villains. During this time, he trained Deathstroke's daughter, Ravager.
In DC's Titans, while Dick Grayson did not fully adopt a villainous persona, he harbors a much more violent personality. He even found himself imprisoned at one point.
Dick Grayson and Batman's other Robins have become villains on multiple occasions
Batman either has a habit of adopting people destined for some form of villainy, or his dark persona rubs off on them.
Most fans know Jason Todd as the 'villain Robin.' He returned as the Red Hood, who tangled with Dick Grayson and the other heroes in Titans Season 3.
Grayson never goes full villain. However, he has a bad habit of not telling anyone about his plans, leading to friends and teammates feeling betrayed when they finally find out the truth.
Grayson likely waved off the memory because of these awkward memories. With Batman characters carrying loads of baggage, it inevitably peaks through, even with a more light-hearted tone. And at least Teen Titans fans appreciate the callback.