Temp 'Jeopardy!' Host Ken Jennings Had a Snarky Reply for Fans Wondering About Unused Clues
No one was hired as the permanent 'Jeopardy!' host yet but Ken Jennings is tweeting sarcastic comments to show fans.
Not everyone is thrilled that Ken Jennings could become the permanent host of Jeopardy! following the death Alex Trebek. It's true that the legendary host has some impossible shoes to fill. But Jennings, especially, is quite different from the longtime Jeopardy! mainstay.
There's no denying that Jennings is super smart — that's how he became famous and got the temporary hosting gig in the first place. But with some of his snarky and even mean-spirited humor, show fans worry he's a little too caustic for the long-term.
He even had a sarcastic reply for an innocent fan question on Twitter. And that's not the first time he got in trouble on the social media platform.
Ken Jennings is one of the most famous 'Jeopardy!' contestants ever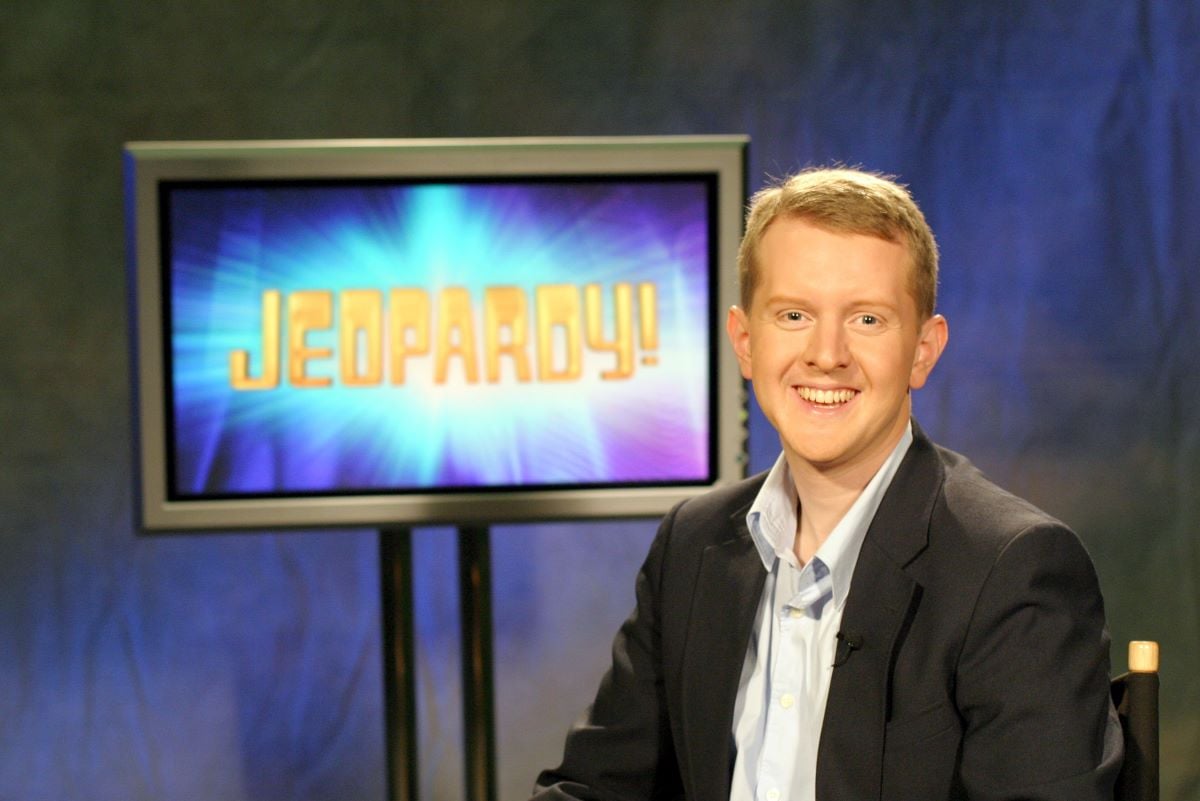 Former software engineer Jennings helped show ratings soar in 2004 when he began his record-breaking 74 game winning streak on Jeopardy!. The trivia whiz walked away with national recognition, millions in winnings, and a reputation that would eventually lead to him hosting Jeopardy! following Trebek's death.
Jennings was back on Jeopardy! tournaments several times over the years and stayed in the public profile. However, after Trebek was diagnosed with cancer and the search for his eventual replacement began, some viewers started to notice some things they didn't love about Jennings.
The interim Jeopardy! host poked fun at a fan on Twitter
One fan had a simple question for Jennings. "I NEED to know what happens to all of the clues that don't get read when the time runs out for a round…it drives me insane that I don't get to hear these. Please, I'm desperate," they wrote.
His reply was silly and snarky. "These clues are taken to a nice farm upstate and have a long and happy life there."
Later, Jennings revealed the real answer. "Generally, they get re-cycled into different categories in future shows," he clarified alongside a picture of the recycling emoji.
As tweets go, that one was pretty tame. But it fits the pattern of the trivia star sharing some controversial humor via social media.
Jennings tweeted inappropriate jokes in the past
Jennings uses his Twitter platform to connect with fans, crack jokes, and share his opinions. Some of those tweets got him into trouble.
"Nothing sadder than a hot person in a wheelchair," Jennings wrote in 2014, according to NY Post.
He later apologized when the tweet started making headlines. "I never did a public flogging for this but I did apologize personally to angry/hurt people who reached out personally," Jennings said in a reply. "It was a joke so inept that it meant something very different in my head [and] I regret the ableist plain reading of it."
Jennings also joked around about a Star Wars fan who died from cancer just after seeing the movie. These tone deaf tweets could be the barrier that keeps Jennings from being offered the full-time hosting gig on Jeopardy!
For now, the game show will welcome a revolving door of guest hosts who all have their work cut out for them.