'Temptation Island' Host Mark L. Walberg Reveals His Secrets to Getting Contestants to Open Up: 'They Let Their Guard Down'
The drama on 'Temptation Island' keeps viewers coming back. And host Mark L. Wahlberg knows how to get the contestants to spill the beans.
Temptation Island has seen a few iterations over the years since its 2001 debut. The reality TV series, which follows couples who agree to live with a group of singles to test their relationship, has often drummed up controversy. But it has remained a draw for viewers who can't get enough of the crazy drama. From the beginning, host Mark L. Walberg has hosted the show. The actor/TV personality has appeared in many programs, but Temptation Island is his longest-running gig and likely his most successful.
In an interview with Vulture, Walberg opened up about his experience as the host. He revealed his secrets to getting contestants on Temptation Island to spill the beans. 
What is Mark L. Walberg best known for?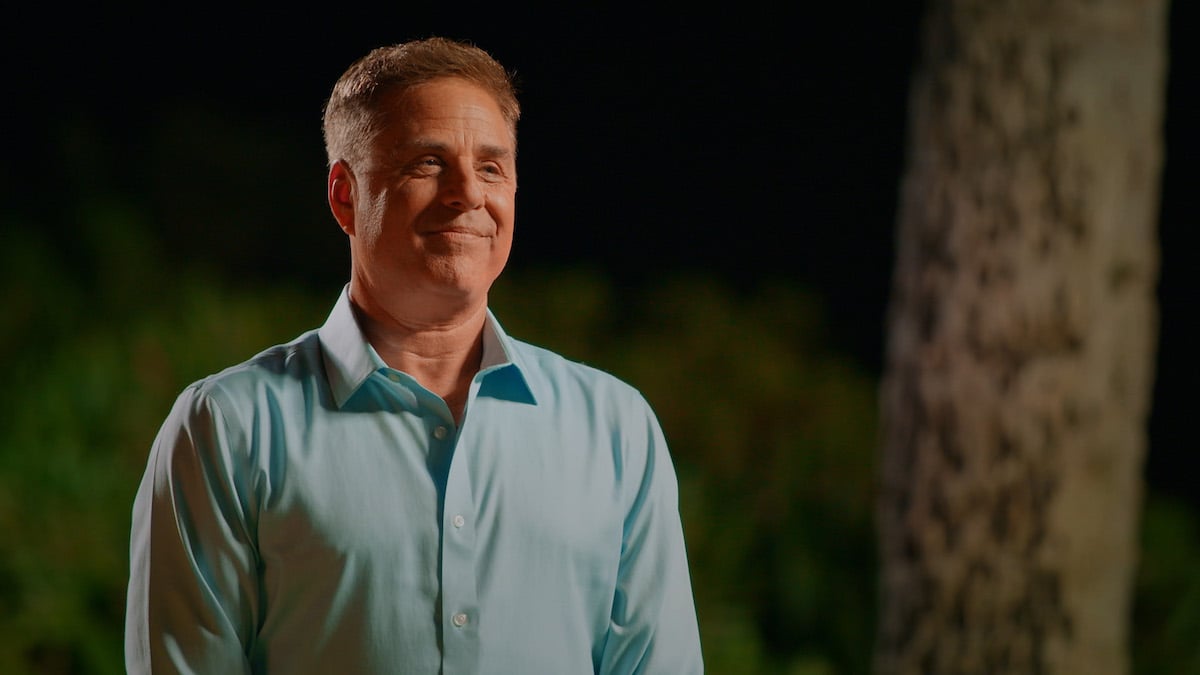 Mark L. Walberg was born in Georgia in 1962. He entered the entertainment industry as a young man, even hosting a syndicated talk show, The Mark Walberg Show, from 1995 to 1996. A few of the popular game shows he's hosted over the years include Russian Roulette and The Moment of Truth. 
In 2006, Walberg earned a whole new audience of fans when he joined the TV show Antiques Roadshow on PBS. Though he has a lengthy list of credits, he's best known as the longtime host of Temptation Island. 
How long has he hosted 'Temptation Island'?
Temptation Island debuted in 2001. With Mark L. Walberg as the host, the show found a fan base. But after the second season delivered poor ratings, showrunners canceled the series. It ended up returning in 2003 but once again failed to take off, and it went off the air yet again.
Finally, Temptation Island returned in early 2019. And this time, it found success. Walberg has hosted all three iterations, and it's quite possible the wild show would never have made an impact with audiences without his steadying hand. In a 2014 interview with Vulture, Walberg talked about his tenure as the host of Temptation Island — admitting he uses several tricks to get contestants to spill the beans. 
How does he get contestants to open up?
In 2014, Mark L. Walberg admitted he didn't see Temptation Island ever coming back on the air, Vulture reported. Though the host has since been proven wrong on that point, his strategies for getting couples to talk to him still hold water. Walberg admitted that "during those bonfires, I would sit there probably for 15 minutes and talk about the weather while [the] tape was rolling, just until I'd see their guard drop a little bit, and then I'd turn the corner and start asking the questions."
The host also revealed he would use silence to his advantage, relying on the contestants to "fill the void" and talk to eliminate uncomfortable silences. "If you're smart, you don't say a word, and they will fill it up," Walberg said. "If you're listening closely and you're paying attention, you can tell very quickly whether someone will be good TV or not." Another "trick" Walberg said he used included cursing on-air. He claimed it would throw the contestants off, confusing them enough to make them start talking.
Ultimately, all of these tricks have worked well for Walberg, making him a host who's not only talented but also indispensable to Temptation Island.