'Tenet' Star John David Washington Started His Career Working on 3 Movies with Father Denzel
Hollywood legacies are nothing new. Even so, it's remarkable how quickly John David Washington has risen in the business. The actor might still have a while to go to reach father Denzel's legendary status. But he's off to a great start, thanks partly to early collaborations on movies starring his father.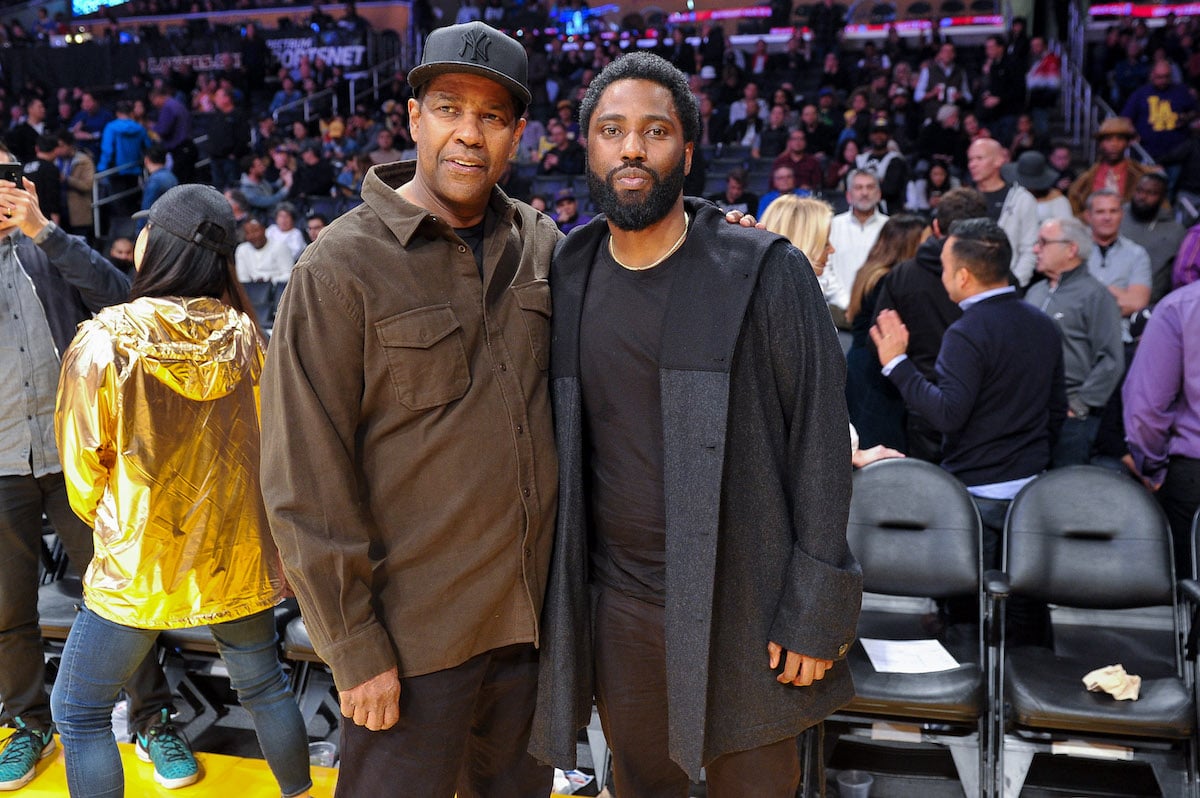 'BlackKklansman' star John David Washington leads 'Tenet'
In the past few years, John David Washington has been on the move in a major way. First he took on a main role opposite Dwayne Johnson on HBO's Ballers. Then in 2017 and 2018, he landed parts in smaller releases such as Love Beats Rhyme, Monsters and Men, and All Rise.
The latter year, however, he found his breakthrough performance. Washington earned critical acclaim for playing Ron Stallworth in Spike Lee's Oscar-winning BlacKkKlansman. The actor quickly followed that up with a supporting turn in The Old Man and the Gun, Robert Redford's final starring role.
In 2020 though, Washington is poised to secure his leading man status. He plays the unnamed hero at the center of Christopher Nolan's hotly anticipated new movie, Tenet. The mysterious release boasts a standout supporting cast, including  Robert Pattinson, Elizabeth Debicki, Michael Caine, and Kenneth Branagh.
RELATED: 'Tenet' Star John David Washington Used This Trick to Learn to Speak Backward for the Role
The actor worked with his father Denzel on his first three films
Washington made his first on-screen appearance decades before his acting career really took flight. He was only eight when he played a student in a Harlem classroom in Malcolm X. That bit role didn't amount to much initially. But it did prove to be Washington's first time working with both his father — who earned an Oscar nod for his lead role — and Lee.
Then in 1995, Washington made an uncredited appearance in Devil in a Blue Dress as a boy with a toy rifle. The neo-noir thriller again saw the actor share the screen with his father. Finally, Washington served as a co-producer on 2010 action film The Book of Eli. Perhaps that movie solidified his interest in acting, as it most directly ties into his more recent success.
RELATED: Why 'Tenet' Is Leaving So Many Viewers Frustrated
What is Washington working on next?
If Tenet is any indication of what's to come, Washington could be about to get extremely busy. The actor already has a pair of projects in the works. In thriller Born to Be Murdered, he'll star alongside Alicia Vikander as a couple who get wrapped up in deadly conspiracy while on vacation.
Then he's set to star in Malcolm & Marie, a drama co-starring Zendaya. The movie will be written and directed by Sam Levinson, creator of Zendaya's HBO series Euphoria. Release dates for both movies remain unannounced, though a 2021 release is likely.